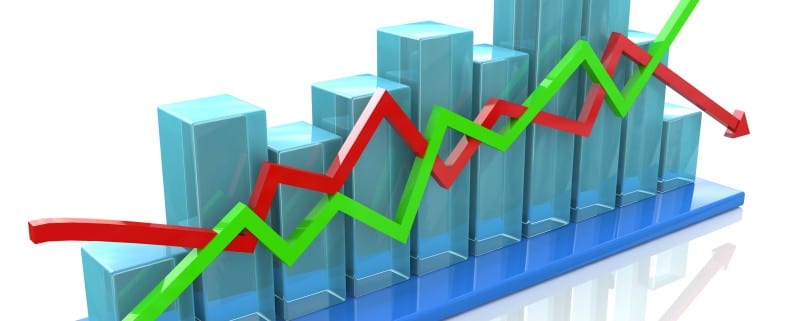 Read William Craig's article on A Brand Marketing Strategy: Why Brand Marketers Should Think Like Direct Marketers.
William Craig | Forbes | April 19, 2016
John Wanamaker, father of the department store and pioneer of marketing and advertising, famously said, "Half the money I spend on advertising is wasted; the trouble is I don't know which half." Nearly 150 years later, even with more marketing and measurement tools, brand marketers still face the same dizzying dilemma: How do we measure our success?
Though we've come a long way in being able to quantify marketing's impact, we still have to wrestle with the quality of measurements and, sometimes, rely on speculation. While some measurements (e.g., marketing mix models, organic Web traffic) can have a direct correlation to sales, others (e.g., ad reach) can only be proxy measures.
As brand marketers, we lack clear, effective methods to measure media's impact in communicating messages and ultimately driving sales. In today's digital world, ad fraud, ad blockers, and the ever-changing digital landscape make it challenging to untangle cause-effect relationships and understand exactly how marketing dollars translate into sales. We constantly find ourselves chasing our tails asking, what about this campaign, specifically, is working? Which content, which channels, with what audiences—and how can I be sure? And if we're able to pinpoint our marketing successes, trying to translate marketing measurements to sales figures and communicating that success can be even more daunting.
We're most successful when we can measure, translate, and communicate our progress. To do this, we need to set KPIs and media objectives that are specific and, when possible, directly related to sales and broader business goals. But how?
By borrowing a page from direct marketers' playbook.
How brand marketers can learn from direct marketers
At Heineken USA, we don't do much direct marketing because we're part of a three-tier system, meaning we're separated from our consumers through third-party distributors. However, that doesn't mean we can't leverage direct marketers' tactics to improve how we approach brand marketing.
Direct marketing tactics allow you to map out what content and media channels translate to direct consumer engagement—and, eventually, to sales. So, if a direct marketer uses grocery sales data to ladder back to sales strategies, brand marketers should look for the right measurements to demonstrate media's direct impact on the business.
I've challenged my team of brand marketers to look at what our successful direct marketing counterparts are doing and use their strategies to fill in gaps in our work. At Heineken USA, we're channeling our inner direct marketers to win. We're using Nielsen Catalina Solutions and Datalogix to create the direct marketing linkage to our brands. Even if we're developing a very brand-like marketing campaign, our goal is to tie any media campaign back to actual sales. 
For example, we recently launched a campaign for Heineken Light with actor Neil Patrick Harris. Using Nielsen's Catalina Solutions and Oracle's Datalogix data, we were able to match consumers' media exposure to actual product purchases, therefore identifying a very tight linkage between the Neil Patrick Harris campaign and a change in Heineken Light sales. We were able to think like direct marketers and pay attention to the right metrics that would allow us to directly measure the results of our media campaigns. After we had these metrics, we were able to steer the campaign to real, bottom line success.
Related article: Integrating Story Branding With Your B2B Marketing Strategy
We at Heineken USA have been successful in incorporating the best of direct marketing into our brand marketing. But don't take my word for it—try it yourself. All marketers can follow direct marketers' lead, even if "direct marketing" isn't in their job title or department name. Here's how:
Three tips for incorporating direct marketing strategies in all marketing:
1. Use data to make decisions.
Good marketers have great gut instincts that help them make tough decisions about creative; great marketers are comfortable using data to inform and enhance creative brand plans.
2. If you don't have the right data, find it.
Get comfortable analyzing data; it's now the industry standard. If you don't have access to data that's helpful in untangling cause-effect relationships, seek it out. Market research exists and the numbers you need to develop and improve marketing campaigns are out there; plus, your competitors may be using them.
For the remaining tips, read the whole article on DMNews.com.
https://stevens-tate.com/wp-content/uploads/2016/05/iStock_000062214322_Small.jpg
600
800
Stevens and Tate
https://stevens-tate.com/wp-content/uploads/STLogo-websml-biggerAM.png
Stevens and Tate
2016-05-06 11:53:54
2018-01-10 05:54:05
A Brand Marketing Strategy: Why Brand Marketers Should Think Like Direct Marketers