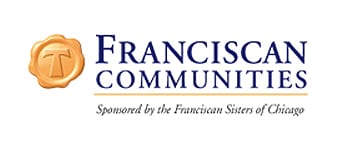 Case Study: Attracting Seniors Online Through Strategic Internet Marketing
Franciscan Communities is a prominent provider of senior living services around the country, with 16 communities across the Midwest and South. While the corporate ministry operates all the communities, each has its own budget and goals.
Situation
Each of the Franciscan communities was branded under its own individual property name, making overall awareness of the Franciscan network low. A strategy was needed to generate new interest, drive traffic and increase qualified leads. The goal was to create a more unified and recognizable brand among the corporation and the local communities, while strengthening its presence online. With more seniors and their adult children researching online, incorporating strategic search engine marketing was essential.
Solution
A universal new brand design created a cohesive look and feel for the entire Franciscan network while still allowing personalization and flexibility for individual communities. A comprehensive Internet Marketing program was developed for each. Along with incorporating relevant SEO keywords, location-specific content and imagery, additional strategies included fresh website updates, market-specific promotions, and a targeted Google AdWords campaign to increase search results. Dedicated landing pages were also used to complete the story, encourage action and generate immediate conversions.
As the Franciscan umbrella expanded to include more upscale active communities, we created unique new sub-brands for each, with focused online strategies designed to resonate with higher-end markets and audiences.
Results
The new online program strengthened the Franciscan brand, improving awareness and leading to significant increases in traffic. It was so successful it has become an integral part of Franciscan's marketing at both the corporate and community levels.
For more than eight years, strategic SEO updates have been used to continuously improve results for all sites. The focused AdWords campaigns are used during need periods for each community to further draw in prospects and drive leads.