Connect with a Changing Marketplace.
Interactive Speaking & Marketing Consulting Experiences
Bringing Expertise To Improve Your Marketing Programs.
Stevens & Tate speakers Make Things Happen™ with engaging, meaningful and informative educational sessions tailored for your industry, audience, company, brand, and goals. Take a look at the sample topics and speaker bios below to learn more.
Upcoming Speaking Engagements
SEE WHAT OTHERS HAVE TO SAY
…wonderful presentation…great deal of valuable information and thought-provoking insights. [Dan] has a talent for offering information in an entertaining and engaging manner.
Nicole was one of the best sessions that I've attended at LeadingAge Conference.
Very enlightening and enjoyed getting to hear new initiatives in marketing, especially with technology.
Dan and Nicole were very easy to work with and we really appreciate the level of professionalism and value they brought to our event. THANKS!
Your presentation was very informative and helpful…we will be able to benefit from it as we move into the months ahead. Thank you so much. I loved it.
Nicole has spoken at our event for the last two years, most recently as our breakfast keynote…she keeps the attendees focused and entertained…engaging everyone. I would definitely recommend her and love to have her back.
I was very pleased that your presentation was geared to my level. Thank you for sharing real examples of clients who are integrating Social Media into their strategies.
I enjoyed this presentation as much as my first one last year. Nicole is always engaging and informative.
Dan's speaking manner was relaxed, informative and he shared how his company can help ours in a non-judgmental way.
Dan's presentation kept them interested and participation kept them engaged. We would highly recommend him to anyone who is wanting to give their marketing a boost.
Dan captured the attention of our members by targeting their concerns. Attendees said they could use the take-a-ways to improve their website's online performance.
Very informative program and right on target with the changes in the industry.
Inbound Marketing
Creating and sharing compelling content, designed specifically to appeal to your target customers, will naturally attract qualified prospects and empower them through the buying lifecycle. Learn how a solid inbound program is more than blogs, posts and press.
Search & Social
The growing online landscape has dramatically changed how consumers interact with your brand. Being part of the conversation where they are at is essential. Discover keys to developing solid strategies to engage, get found, drive traffic, and generate leads.
StoryBranding
The most well-known and established brands have a thoughtfully designed story that creates a natural connection with customers. Uncover the secrets to magnetize the influence of your brand and build a stronger following through the power of story.
Attraction Marketing
Explore a series of proven strategies that, when used together, are designed to make your brand, product, and company more attractive to potential clients and business partners. These innovative processes combine to draw in prospects and drive success.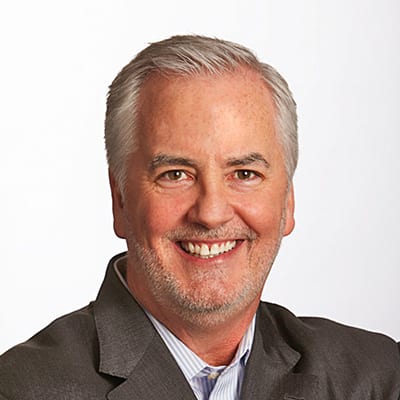 Stevens & Tate Marketing
Dan Gartlan – President
Dan has been building success in B-to-B and consumer marketing for 25+ years, working with clients large and small. His extensive background and experience throughout various industries make him a thought-provoking and motivating speaker, presenting on key topics such as Attraction Marketing, high-level advertising strategies, and more.
Dan recognizes and responds to the changing marketplace, and understands how to shift strategies to meet these demands. He continues his growth as an educator, and a student, through affiliations like Vistage and Dale Carnegie Training. He continues to showcase his expertise at top industry events across the country each year.
Nicole Wagner – Internet Marketing Director
Nicole is an online marketing expert in all things interactive and digital. With over a decade of key industry knowledge, she specializes in creating highly effective Internet solutions for clients spanning retail, food/grocery, homebuilding/real estate, hotels/resorts, hospitality, senior living, medical & healthcare, non-profits, and B-to-B industries.
Nicole brings her passion, energy and insight to engaging presentations, seminars and Webinars on topics such as search engine, social, online, and mobile marketing; strategic planning and web development; and more. She continues to receive exceptional reviews that lead to her being asked for repeat speaking events by leading organizations nationwide.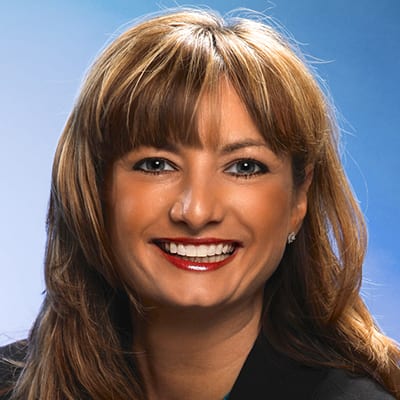 Stevens & Tate Marketing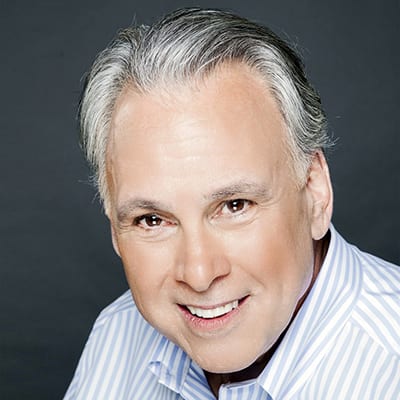 Stevens & Tate Marketing
Jim Signorelli – Business Development Director
The award-winning author of StoryBranding 2.0: Creating Standout Brands Through the Power of Story, Jim is a renowned speaker, educator, and skilled marketing veteran specializing in building brands through proven storytelling techniques. Jim's impressive career spans over 30 years, working with many top national brands and prominent big-name companies.
Named one of the "Top 50 Marketing Thought Leaders Over 50" by the readers of Brand Quarterly Magazine, and a recipient of U.S. Bank's "Smart Leaders Award," Jim now focuses on educating business leaders on the incredible power of story to maximizing following, and the essentials of this core marketing topic. His entertaining and engaging style resonates with audiences of all sizes.
Recent Speaking Engagements
LeadingAge Illinois Private Duty Symposium (2018)
AHCA/NCAL (2017, 2018, 2019)
FABTECH (2014 – 2019)
IHCA (2018, 2019)
Pennsylvania Marketing & Public Relations Society of Senior Housing and Service Professionals (2016)
Precision Metal Forming Association (2016)
LeadingAge Iowa (2016)

LeadingAge Illinois (2016 – 2023)
LeadingAge Pennsylvania Annual Conference (2021-2023)
LeadingAge Tennessee (2016)
FIME 2015 International Medical Expo (2015)
GlobalShop (2015)
Chicago STYLEMAX Show (2015)
National Association of REALTORS® Michigan State Convention & Expo (2014)
Wisconsin REALTORS® Association Management Conference (2013)
DuPage Chamber of Commerce "Women With Vision" Annual Fall Seminar (2013)

Chicagoland Southland CVB's Social Media Summit (2013 & 2012)
LeadingAge National Annual Meeting & EXPO (2015, 2018)
Midwest Foodservice Expo (2017)

LeadingAge Missouri Annual Conference & Expo (2014 – 2016)
LeadingAge North Carolina Annual Conference & Trade Show (2014)
Life Services Network (LSN) Annual Meeting & Expo (2014 & 2013)
LeadingAge Texas Annual Meeting & Trade Show (2014)
LeadingAge Ohio PRAMD Conference (2014) & Annual Meeting (2013)
Addison Chamber of Commerce Multi-Chamber Luncheon Meeting (2013)
LeadingAge Kentucky Annual Conference (2013)
Illinois Food Retailers Association (IFRA) & Grocery Merchandising Association (GMA) – Marketing for Grocers Webinar Series
LeadingAge Indiana / INALA / IHPCO / HOPE Spring Conference & Trade Show (2012)
Women with Vision, Western DuPage Chamber – "Step Out with Bold Moves" Seminar
Illinois Food Retailers Association (IFRA) Annual Conference
Catholic Press Association – Search Engine Marketing Webinar
Homebuilders Association of Greater Fox Valley – Social Media for Homebuilders Webinar