Attract Qualified Prospects Through Inbound Marketing Program
Create and Share Compelling Content That Moves Your Customers

In today's consumer-driven online world, having relevant and engaging content that draws a customer to you can make a significant impact on your business.
Inbound Marketing is about attracting the right prospects, exciting them with content they seek, converting them into solid leads, and nurturing them through the buying cycle to sale. But it doesn't stop there—when you have the right mix of content and online media outlets working together, it will keep those customers coming back, turn them into brand advocates, and naturally amplify the success of your lead generation and your bottom line.
Stevens & Tate can help you design and develop a strategic inbound marketing program tailored for your brand and goals—with targeted content that will delight and educate your ideal customer every step of the way. We'll work with you from strategy to execution to monitoring at all stages, aligning the elements that make sense for your audience, to deliver lasting, measurable results.
See the Cycle in Action
Discover how online content drove following and peaked interest when launching a new retail product, resulting in immediate sales.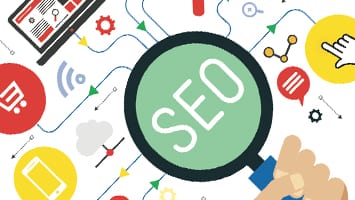 Dive Deeper Into Online Strategies
A strong online presence means incorporating essential SEO techniques to help you get found and interact with your customers and prospects.
Learn How Thought Leadership Drives Business
See how we combined multiple online and interactive formats to offer relevant content, generate qualified leads and help increase conversions.