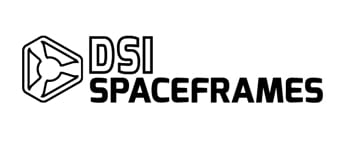 Case Study: Branding a Century-Old Company for the Future
With a trusted system that has been used in the United States and globally for more than 30 years, DSI Spaceframes is well rooted in space frame technology. Their exclusive System III is the most versatile and attractive ball-and-tube system available. It offers the world's largest span and longest cantilever. Components are constructed of certified, locally sourced steel. Nodes are made of forged steel…milled, drilled and tapped to design requirements. Members have a galvanized finish with a powder coat for industry best corrosion resistance. The result is a completed structure with a tough, mar resistant architectural finish that is attractive and easy to maintain.
Challenge
DSI Spaceframes wanted a new website that elevated their presence and footprint in the marketplace. They also had a desire to show up higher in search engine queries.
Solution
Stevens & Tate presented a Growth-Driven Design strategy so that DSI could have a new website up quickly. From that point, the site was built upon with projects, photos, press releases, content and design updates based on analytics, form completions and heat maps.