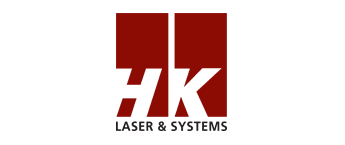 Manufacturing Technology Gets A Sleek New Image
HK Laser & Systems
A premier manufacturer of metal fabrication solutions, Han-Kwang was working toward further global expansion and introduced a new name to be more universal across regions. Additionally, HK found value in building a cohesive marketing program to gain recognition in new markets. Our focused strategy ensured efficient use of budget, while reinforcing competitive advantages and brand trust.
A mix of lead-nurturing emails, outreach advertising and tradeshow support put HK out in front of new prospects and refreshed its image with current customers. Templated design elements allow flexibility for future executions as well as changing product or technology features, in a program that sets the brand apart from its competition and commands attention in a crowded industry space.