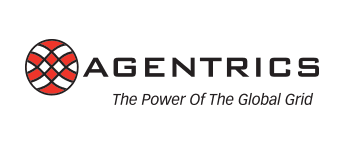 Case Study: Changing the Conversation Around a Complex Product & Service
Agentrics is a division of NeoGrid, one of the world's leading providers of advanced supply chain solutions, supporting many of biggest global brands.
Situation
With a sophisticated service offering and a very specific niche, Agentrics was challenged with differentiating itself from its industry competitors. The company was looking to bring clarity and greater understanding to its complex processes to assist with sales and marketing of its comprehensive Supply Chain Synchronization services.
Goals included: clearly define Agentrics' unique selling propositions; develop the guidelines to help brand and market its Supply Chain Synchronization services in North America and beyond.
Solution
The key to determining Agentrics' key competitive advantages started with an exclusive discovery process that incorporated exploratory group sessions, focused exercises and targeted research. This allowed the team to narrow down the precise verbiage to differentiate Agentrics' supply chain solutions and led to developing the specific messaging to support these claims.
A whole new approach to the Agentrics brand was created through this process…along with a core set of strengths that no other company in its industry can claim. Seven reasons to engage were penned and together were the basis for all marketing and communications moving forward.
Results
Integrated into website applications, print advertising, sales support materials, and more, the new branding statements and core 'reasons to engage' successfully became the voice of Agentrics' Supply Chain Synchronization in the U.S. Its message was so effective at attracting new prospects and assisting in the sales process that it was adopted internationally by NeoGrid in marketing worldwide.