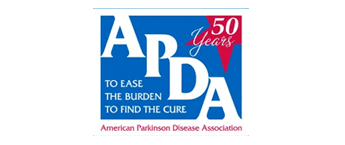 Case Study: Creation Of An Event Brand
The American Parkinson Disease Association (APDA) is the national non-profit organization dedicated to serving the more than one million Americans with Parkinson's disease and their families through education and support.
Situation
APDA was looking to create a strong, unified and recognizable brand for its fundraising events to help boost activity and donations. In providing the framework for the program, goals included: increasing awareness and knowledge of Parkinson's disease, educating the public on APDA's missions, driving new website visits, building a database of prospective donors and patients to communicate to over the course of their disease progression, and generating funds.
Solution
The new event brand was anchored in the creation of a new name and logo—one that was simple, memorable and evoked positive feelings of community and hope. The single word OPTIMISM and its unique mark allowed flexibility in execution while presenting a bold, recognizable element to be used on signage, in advertising, online, and on premium items.
To bring the OPTIMISM brand to life, a contemporary message was worked into a national fundraising campaign to promote personal fundraising activities. A complete event starter kit helped simplify fundraising efforts and outline the customization options available for event holders—creating ease of use while maintaining brand consistency. Online tools and content updates were also incorporated to help drive traffic to the APDA website and encourage donations.
Results
Originally slated to be an event brand for only the Young Onset division of APDA, OPTIMISM became a national organization-wide brand, and the efforts of the new OPTIMISM Walks campaign have been met with outstanding fundraising and event success.