What's Trending in Marketing for May 2019
Staying current on recent marketing trends is an excellent way to reflect and verify whether your marketing efforts are harmonious with what's going on in today's ever-evolving marketplace. We're aware that keeping up with these trends can often be difficult given the abundance of information thrown at us every day. The following articles come from popular marketing blogs and highlight current marketing trends that we think are worth paying attention to:
Noteworthy Marketing News
Google starts showing more images in web search results
Multiple tools that track the Google search results have been showing an increase in the percentage of time that Google shows image results in the core web search results. The image search result box that is sometimes shown in the main search results is now showing up for 1/3rd of all queries according to some reports.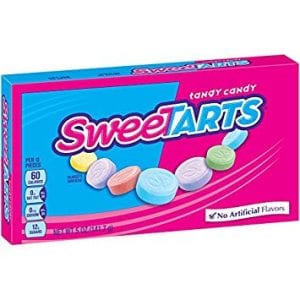 SEOClarity published their data this morning showing "images in the Top 10 leaped from an approximately 24% occurrence to a 34% occurrence." The increase has started around April 13. Get more information about this at Marketing Land.
SweeTARTS® New "Be Both™" Marketing Campaign Celebrates the Multi-Dimensionality of Its Products and Gen Z Consumers
Iconic candy brand SweeTARTS® is introducing itself to a new generation of candy lovers. It is launching of its largest integrated marketing effort in recent years. Kicking off this week, the "Be Both" campaign champions Gen Z, which Pew Research Center calls the most diverse generation, and their desire to reject one-dimensional definitions of identity, by celebrating the intersection of their passions, expressions and tastes, and connecting this multiplicity back to the brand's multitude of colliding flavors, textures and forms. Read more about SweeTARTS new ad campaign at Cision. 
Twitter's 'Hide Replies' Feature is Set to Roll Out in June
A new Twitter feature will allow users to hide replies to their tweets is set to launch this June. Twitter was spotted working on this feature back in February. A representative from Twitter later confirmed it would soon be rolling out publically.
A blog post published by the company this week reveals that the 'hide tweets' feature will be available in June:"Starting in June, we'll be experimenting with ways to give people more control over their conversations by giving them an option to hide replies to their Tweets." SearchEngine Journal goes in to greater detail concerning Twitter's latest feature. 
Improving Your Marketing Program
Learn About the Six Steps to Better Use of Marketing Analytics & Dashboard
Using marketing analytics is essential to being able to judge the performance of your marketing efforts. They allow you to see what is and isn't working in real time, thereby letting you adjust your strategy. Not only do marketing analytics help improve your marketing efforts, but they also allow you to make much more efficient use out of the resources that you have at your disposal so that you don't end up wasting a significant amount of time and money on tactics that aren't working.
Should You Consider a Growth Driven Design Strategy?
In this day and age, every business understands the importance of having a company website. Even local mom and pop shops have a web presence, whether it's a basic website or a social media page. However, not everyone realizes that there are different ways to build your website. If your website is the foundation for all of your online marketing efforts, then consider implementing a growth driven design. It is true that when properly implemented, traditional website designs can still be very effective. However, growth driven designs have their own set of unique advantages worth taking a look at.
Brand Leverage Marketing: Partnering with a Positive Brand Can Bring Attention to Your Own
Brand Leveraging is quickly becoming more common as it becomes harder for messages to break through the clutter. This marketing strategy uses the power of an existing brand  to support a company's entry into a new but related product category by communicating valuable product information to the consumer.


Utilizing recognizable visual stimuli, familiar voice endorsements, and popular songs can help you establish credibility, add emotion, and further draw in a potential customer- and more and more companies are jumping on the bandwagon.
Recent Marketing Reports, Updates, and Trends
Snapchat's Gen Y, Millennial audience helps deliver 39% YoY lift in revenue
Snapchat has been able to stabilize users for two consecutive quarters now. Snapchat increased DAUs by 2% to 190 million in the first quarter of 2019. As of March, Snapchat claims to reach 90% of all 13 to 24-year-olds in the U.S.  They social media giant reaches 75% of 13 to 34-year-olds.
Snap Inc. reported $320 million in revenue for the first quarter of 2019, a 39% year-over-year increase. Read more about Snapchat's success at Marketing Land. 
Amazon to introduce video ads in mobile-app search results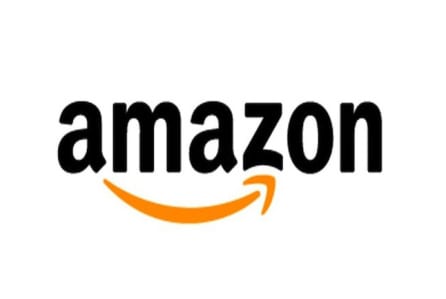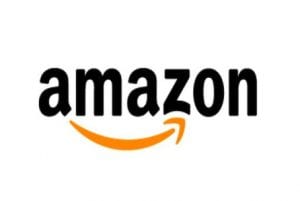 Amazon.com is starting to roll out video advertising on its smartphone apps. Currently, nearly every search result yields a graphical ad unit at the top of the SERP. According to Bloomberg, video ads for relevant products will start to appear in those same positions.
The report says that "Amazon has been beta testing the ads on Apple Inc.'s iOS platform for several months," but I was not able to find one of these units after numerous product queries. Amazon's mobile app for Android will apparently be getting video ads later this year. Find out more about Amazon's video ads at SearchEngine Land. 
Facebook ad revenue keeps rising, 3 million advertisers using Stories Ads
Facebook's bet on Stories Ads looks like it is paying off. COO Sheryl Sandberg said Wednesday during the company's first quarter earnings call that, while Facebook and Instagram feed ads make up the bulk of Facebook's ad business, Stories Ads are "an increasingly important growth opportunity." Facebook announced it now has three million advertisers running Stories Ads across Instagram, Facebook and Messenger, and more than 500 million daily active users engaging with Stories experiences across the three platforms.
The company reported $14.9 billion in ad revenue during the first quarter of the year, up 26% year-over-year. At $13.9 billion, mobile ad revenue accounted for 93% of the company's total ad revenue — up 30% year-over-year. Marketing Land has more information about Facebooks ad revenue. 
The landscape of the Internet is ever changing and Nicole has the energy and aptitude to keep Stevens & Tate Marketing out in front of the pack. She leads an enthusiastic team in strategic planning, development, search engine marketing, online promotions and advertising for the web.
https://stevens-tate.com/wp-content/uploads/iStock-1062117074.jpg
967
2048
Nicole Wagner
https://stevens-tate.com/wp-content/uploads/STLogo-websml-biggerAM.png
Nicole Wagner
2019-05-01 00:00:00
2022-04-18 10:38:30
What's Trending in Marketing for May 2019