What's Trending in Marketing For April 2019
Staying current on recent marketing trends is an excellent way to reflect and verify whether your marketing efforts are harmonious with what's going on in today's ever-evolving marketplace. We're aware that keeping up with these trends can often be difficult. The following articles come from popular marketing blogs and highlight current marketing trends that we think are worth paying attention to:
Noteworthy Marketing News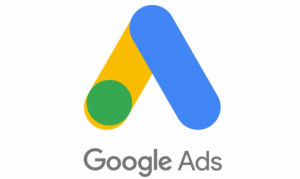 Google Launching Policy Manager in Google Ads
Coming in April, Policy manager will be the central spot to manage policy violations.The new dashboard will show any policy-related issues affectingyour ads, keywords or ad extensions. You'll be able to view and manage disapprovals across your account.You can currently get more details about why an ad got disapproved by hovering over it. Google said, this year, it will continue to add details about why ads were disapproved. Get more information about this at Marketing Land. 
Marketers Say They'll Adapt to a Changing Facebook
Last week, Facebook CEO Mark Zuckerberg shared his vision for the company's coming privacy-focused, unified messaging and social networking platform. The CEO said, in the coming years, Facebook plans to rebuild its services and platforms around the following six  principals: private interactions, encryption, reduced permanence, safety, interoperability and secure data storage. Marketing Land goes in to greater detail concerning how marketers will adapt. 
Bing Ads brings 3D ads to Search with Samsung
Users can interact with the desktop ad format to inspect product features and details. In a first for search advertising, Samsung has begun running a 3D ad format on Bing.com to promote the new Galaxy S10 phone. Full screen ads in search results. The format is the result of months of coordination between Bing, Samsung and agency Performics, a unit of Starcom. The ads display in desktop search, and exclusively on Bing. When users search for the Samsung Galaxy S10 or Samsung S9. The 3D unit expands the size of the screen and users can interact with it by rotating and zooming in on the product image to explore features. Users can also click on an image to see product details about the device. Read more about Bing's 3D ads at Search Engine Land. 
Improving Your Marketing Program

Learn About the Buyer's Journey
The general goal of every business is to attract consumers and turn them into customers. The process that a consumer goes through before they make a purchase is the buyer's journey. As a business, you will need to meet the needs of the consumer as they move through their buyer's journey. You'll need to be able to do this at every stage of their journey in a passive manner until they are ready to be engaged.
Check Out A Guide to the Decision Stage of the Buyer's Journey
After helping consumers learn about their problem and how they can solve it, you will want to present your product or service as the best option for that specific solution. It's at this point that consumers are in the decision stage of the buyer's journey.
Read About The Difference Between the Buyer's Journey and Customer Journey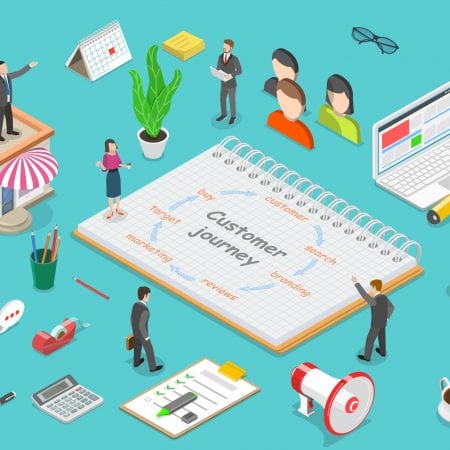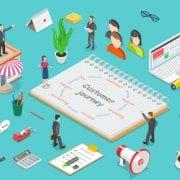 You've probably heard a lot about consumer life-cycles, and the different terms used to describe said life-cycles such as buyer journey and sales funnel. Terms like buyer's journey and sales funnel can be overwhelming.  You might even wonder why some terms seem to describe the same thing, such as buyer journeyand customer journey. Don't be fooled–the buyer journey is very different from the customer journey and it's important that you know what the difference is.
Recent Marketing Reports, Updates, and Trends
Expect More Instagram Branded Content Ad Opportunities in 2019
Instagram confirmed it is exploring more ways for brands to amplify content from influencers. The company has tested a new branded content ad format since last year. It will allow brands to turn posts created by influencers into ads on the platform. "We got great feedback from the brands that participated that this ad product is helping with some major limitations that can come with organic branded content including targeting and scale," said an Instagram spokesperson. Read more about Instagram branded content at Marketing Land. 
Amazon Adds Customer Acquisition Metrics for Sponsored Brands Campaigns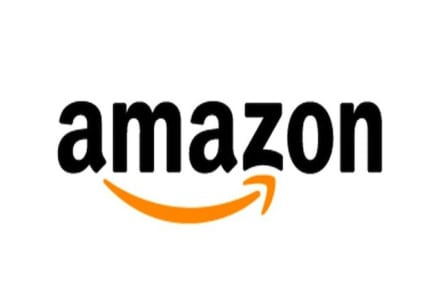 The "new-to-brand" set of metrics are aimed to help brands understand how well their campaigns convert first-time buyers. Amazon has introduced new metrics that capture insights on new customers that converted from seller's ad campaigns. The "new-to-brand" metrics are available for Sponsored Brands ad campaigns — the search-triggered ads that showcase several products and formerly called headline search ads — as well as video and display ads. Find out more about Amazon's new customer acquisition metrics at Marketing Land. 
Public Google+ Content Gets Archived for Future Generations
Google's failed social media network could have been a huge step towards internet domination, and thanks to the Internet Archive, we'll always get to look back on it.As the April termination date for Google's social network approaches, attempts are being made to preserve public content for posterity.The fatal combination of low user engagement and security flaws characterized the end of Google's foray into social media. Marketing Land has more information about Google+ content getting archived.
The landscape of the Internet is ever changing and Nicole has the energy and aptitude to keep Stevens & Tate Marketing out in front of the pack. She leads an enthusiastic team in strategic planning, development, search engine marketing, online promotions and advertising for the web.
https://stevens-tate.com/wp-content/uploads/iStock-952067554-2.jpg
700
1497
Nicole Wagner
https://stevens-tate.com/wp-content/uploads/STLogo-websml-biggerAM.png
Nicole Wagner
2019-04-01 00:00:00
2022-04-22 09:22:29
What's Trending in Marketing For April 2019