IHCA Long Term Care 72nd Annual Convention & Expo
WHO: IHCA Long Term Care members include proprietary and non-proprietary facilities that represent skilled, intermediate, intellectually and developmentally disabled, skilled pediatric, assisted living and sheltered levels of care.
WHERE: Peoria Civic Center, Peoria, IL
WHEN: September12-15, 2022
DETAILS: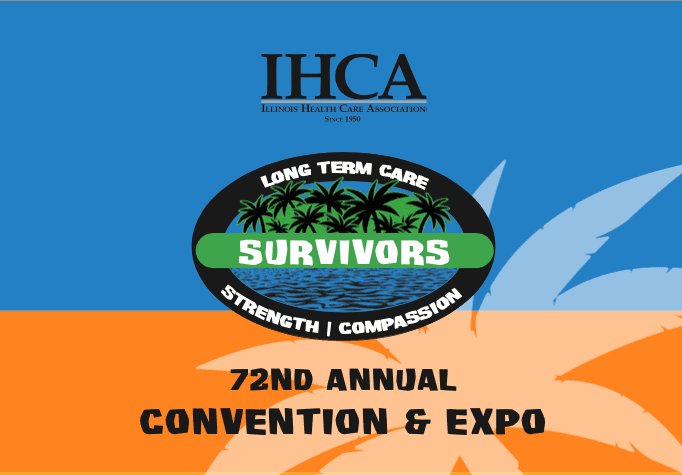 The Illinois Health Care Association (IHCA) has been a major voice for long term care in Illinois for more than 70 years. Stevens and Tate Marketing has two speakers featured at this year's show.
President, Dan Gartlan will speak on How To Improve Your Marketing Messaging Through the Power of "Why". Through examples and case studies, this session will explore how linking an organization's WHAT and HOW to its WHY can emotionally connect with prospects to drive engagement. Join marketing strategist, Dan Gartlan, in learning how to uncover your competitive advantages and your organization's core values or reason for being. Then, explore how to craft messaging that drives an emotional connection with prospects. Furthermore, the session will define the process that you can do with your team for discovering and articulating your organization's WHY and how to connect your competitive advances to it in a way that makes you stand out.
How To Improve Your Marketing Messaging Through the Power of "Why" will be presented on Tuesday, September 13, 2022 at 3:30pm – 5:00pm. Click here to learn more about Dan Gartlan.
Internet Marketing Director, Nicole Wagner will be presenting Winning Websites Build Human Connections To Improve Lead Generation. The session will discuss how an effective website is one that not only looks good, but also has the content and information individuals are looking for and that leads them to the right decisions. Prospects want to look at a website and be able to feel as if they know your organization. In other words, a website needs to have a human quality in order to connect with site visitors and convert them to leads. This presentation will discuss key website elements to help showcase your brand message. Content covered will include understanding buyer personas and the stages of the buyer's journey, how to build trust, why your story matters, balancing professionalism and relationships and how to educate and be helpful online.
Winning Websites Build Human Connections to Improve Lead Generation will be presented on Tuesday, September 13, 2022 at 1:30pm – 3:00pm. Click here to learn more about Nicole Wagner.
You can register for this event at ihca.com/convention. Learn more about IHCA at ihca.com. For more information on scheduling Dan or Nicole for speaking, click here.

Stevens & Tate Marketing is a full-service advertising agency offering award-winning, on-strategy creative; integrated message development; and cost-effective media planning and execution. The team creates targeted solutions for brand consistency, converting leads to customers, and web design and development. To learn more about how Stevens & Tate can help Make Things HappenTM for your business, call (630) 627-5200.
https://stevens-tate.com/wp-content/uploads/IHCA-Convention-2022_Masthead_2-2-002.jpg
412
1600
Stevens and Tate
https://stevens-tate.com/wp-content/uploads/STLogo-websml-biggerAM.png
Stevens and Tate
2022-07-12 11:54:23
2022-07-13 10:29:31
IHCA Long Term Care 72nd Annual Convention & Expo