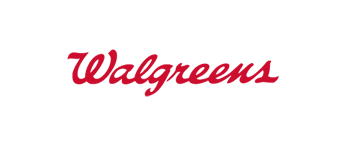 Case Study: Creating Value-Added Brands With Versatility To Grow
Walgreens is committed to providing an exceptional shopping experience and offering a wide variety of quality products at a great value. Our focus is to create private label brands that portray high quality and create a sense of reassurance, dependability, confidence, and trust.
Situation
As part of an ongoing effort to meet the demands of today's shoppers and enhance the in-store experience, Walgreens continues to expand its offering of exclusive owned brands. Developing new brands and refreshing outdated lines to strengthen brand consistency throughout its stores and appeal to a wider audience base are key goals. Most importantly, the owned brands must portray high quality and create a sense of reassurance, dependability, confidence, and trust.
Solution
When partnering with a well-known hosiery manufacturer to create Walgreens' first high-end hosiery brand, the number one goal was to portray a very high level of perceived value. With direct involvement in the entire brand look and feel—including the logo, color palette, package styles, model selection, set staging, and more, we developed and launched WestLoop. Every detail from the name to the photo style was carefully selected to resemble upscale department store brands.
With thousands of SKUs spanning multiple retail categories, Living Solutions needed to have a consistent and recognizable look that could live across various aisles of a store. Design elements showcased quality at a value and allowed the brand to translate over any product line including auto and tool, kitchen and electronics, home accessories, lawn and garden, home goods, seasonal items, and more.
Results
WestLoop became the first chic, fashionable luxury brand in the retailer's owned product portfolio. It continues to trigger impulse purchases in store and build a loyal returning customer base—growing to encompass other apparel lines as well.
Living Solutions has been one of Walgreens' longest running and most successful owned brands to date—with individual retail categories that continue to grow and expand in product offerings across multiple price points and categories.