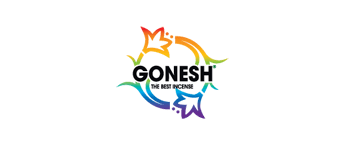 Case Study: Using Data to Drive Marketing, Retail Distribution and Sales
A large manufacturer of high quality incense products for nearly a century, Genieco is well-known by loyal customers for its leading GONESH® line being 'the best incense.'
Situation
Genieco was looking to increase its audience base and generate sales of its GONESH® incense across new markets in the U.S. The goal was to bring incense into the mainstream and promote more common use among broader consumer groups. Finding a way to overcome the stigmas typically associated with incense burning and reach a wider range of consumers were key challenges.
Accomplishing consumer growth would then lead to increased distribution at major retailers across the U.S. Strengthening the brand's online presence was also important in order to build a larger audience base to market to in the future.
Solution
To gain insight into the marketplace and learn about the perception and behaviors of incense users, we created and executed in-depth online consumer surveys of key demographics nationwide. This data was used to determine accurate strategy and messaging direction for a new campaign designed to reach new audiences.
To make the most effective use of the budget and generate interest from a wider demographic, an engaging social campaign was created that spoke to various targets with specific messaging designed to connect with and grow fans and followers. Paid and organic search tools were added to increase exposure, and the program led to impressive results.
Results
The campaign helped double GONESH's Facebook fan base in only three months, and more than triple its social following within nine months. Today, those numbers continue to grow, as do the brand's national sales.
In fact, the demographic research and success of the online campaign has led to the development of an entirely new brand for Genieco. Recognizing opportunity in expanding to a Millennial marketplace, we worked to create the name, the look, the feel, the messaging, and the launch strategy for the new brand—GONESH® SPARKZ Sticks—which is debuting in September 2015.