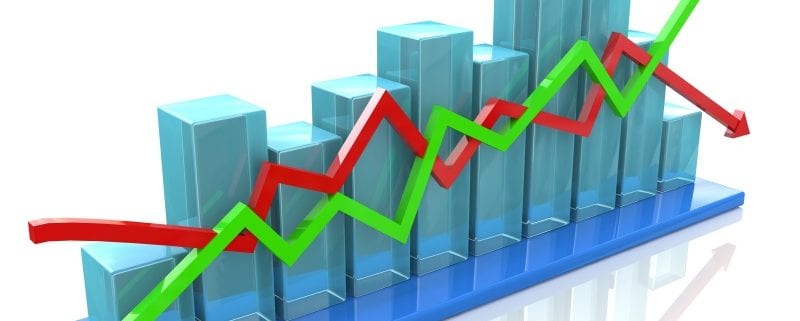 Leads, conversions, connections and engagement. Those are some of the things you want to accomplish with your 2018 digital marketing. The challenge is using the marketing techniques that have the most impact on your target audience. Here are five trends you can integrate into your 2018 marketing.
Think Micro Moments
How many times a day do you reach for your mobile phone to buy, do, research, watch or discover something? On average, consumers are making these momentary decisions well over 100 times a day. Those decisions are known as micro moments. They represent an opportunity to make your brand standout.
This means providing the right information to the right consumer at the right time. A brand does it by offering one-button access to needed information.
Visual Media
Video remains one of the strongest forms of content in digital marketing today. In fact, YouTube attracts more adult viewers during prime TV viewing hours than any cable channel. And in 2016, Facebook reported over 1.5 billion users view over 8 billion videos every day.
The visual elements of a video have more impact on viewers. The viewers attach deeper meaning to video messages and they are more likely to take action based on the video's call to action.
Native Advertising
Native advertising has been around for a long time. But, it has emerged as a growing trend in the digital marketplace. It offers a seamless way to market a product or service in an almost non-disruptive manner.
The goal of native ads is to present the right information in front of the viewer when its needed. And to do it seamlessly. Viewers often don't spot the native ad, assuming its a part of the web page's content. And that is powerful.
Personalized Client-Centric Content
The content you present to a returning visitor needs to be different from that presented to a brand new viewer. You can do that with personalized client-centric content, also known as smart content.
It all starts with tracking what interests a particular visitor. You track this information using a marketing automation system, which tracks the web pages that a visitor looks at. That information lets you present content and ads personalized to what the visitors has an interest in.
Create Your Own Band of Influencers
An influencer is simply someone who recommends your product or service to other people. The more influencers you have talking your brand, the more people will start to pay attention. Creating a band of influencers can take your brand, product and service to the next level.
It starts with understanding what your customers need and solving their problems. This builds brand loyalty. These customers will start telling their friends. Add in a few known influencer names and your brand is on its way.
These digital marketing trends can take your business in new directions next year. If you haven't already started your plan, now is the time. You want it in place and ready to go with the New Year.
The landscape of the Internet is ever changing and Nicole has the energy and aptitude to keep Stevens & Tate Marketing out in front of the pack. She leads an enthusiastic team in strategic planning, development, search engine marketing, online promotions and advertising for the web.
https://stevens-tate.com/wp-content/uploads/Why-brand-Marketers-should-think-like-Direct-Marketers-1.jpg
600
800
Nicole Wagner
https://stevens-tate.com/wp-content/uploads/STLogo-websml-biggerAM.png
Nicole Wagner
2017-10-26 10:00:00
2022-04-18 10:12:55
Digital Marketing Trends To Watch For in 2018