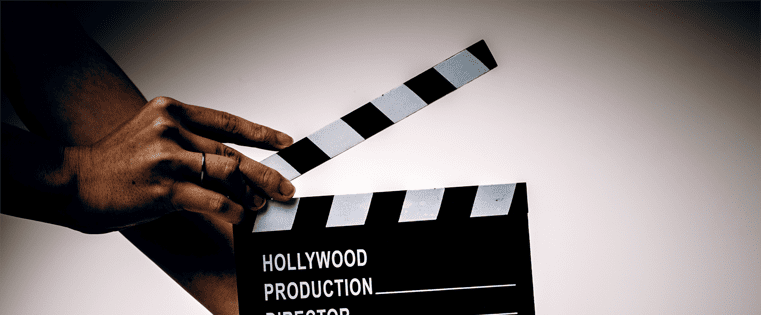 Three Videos Every B2B Website Should Have
Research shows that relevant, compelling content is a key ingredient for making your website stand out. While some websites may have great landing pages, they may lack other types of content. If you want your B2B website to beat the competition and increase sales with an effective video marketing strategy then you should include these 3 video types.
Visual is rapidly becoming the most effective technique in the web marketing mix. Video content can increase your online traffic by more than 40%, as it adds personality, digestibility, and context to your website. Here are three types of video you should include in your website in order to increase search engine visibility.
1. Customer case studies
A great way to market your business is through word-of-mouth from satisfied customers or business associates. Referrals enhance the element of trust that potential clients are looking for in a business. To create a case study video, request some of your satisfied customers to create a case study video, where they can describe the services or products that you offer and express their satisfaction. A case study video could convince your undecided leads that your business is the right fit for them.
[Read about Integrating Story Branding With Your B2B Marketing Strategy]
2. Your team in action
You can increase your prospects by visually portraying how your company performs a service. Potential clients want to know if you have the resources and the expertise to meet their expectations, and you can prove this via video. If you provide manufacturing services, for example, you can capture how specific machinery works. If you're a marketing agency, you can post a video demonstrating how your team goes from brainstorming ideas to producing your final product. For potential clients, the sight of your employees in action offers a glimpse inside your business.
3. Instructional videos or tutorials
One way to demonstrate your expertise to potential customers is to produce instructional content. Create visual cues on how to carry out a certain service related to what your business does for other businesses. For example, if your company provides home decoration services, you can produce a video explaining the remodeling process. You can demonstrate how your crew handles equipment for the job, as well as "before and after" images of a remodeled house.
Every B2B website should include compelling video content to capture the interest of prospective business partners. These days, the majority of online users would rather watch videos than read about a product or service. Capitalize on this powerful but affordable medium in order to drive leads and increase sales.
Mark Beebe oversees all current clients. His secondary focus is leading the creative with original thinkers who provide innovative processes and insightful answers for clients' marketing needs. His 30+ years has garnered the team to over 50+ national and international awards. As a partner, Mark, looks for unusual solutions to bring smart results and metrics to your bottom line.
https://stevens-tate.com/wp-content/uploads/8_Data-Backed_Strategies_to_Increase_Your_Videos_Play_and_Converstion_Rates.png
315
761
Mark Beebe
https://stevens-tate.com/wp-content/uploads/STLogo-websml-biggerAM.png
Mark Beebe
2021-01-18 10:07:49
2021-04-22 07:50:44
Three Videos Every B2B Website Should Have