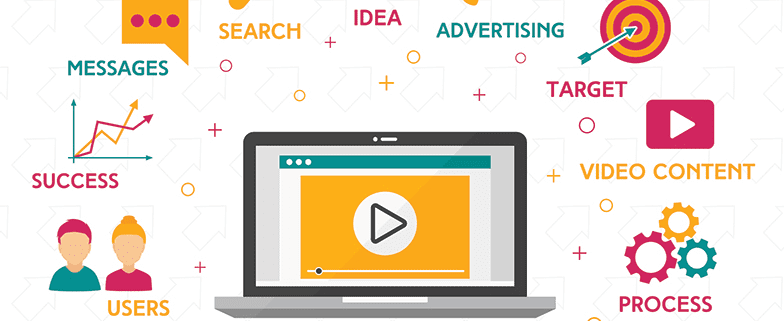 Types Of Marketing Videos You Should Use
Year after year, video marketing grows in importance. Video has never been easier to consume for Americans, especially when considering the increasing quality of smartphones and tablets. Video is also the easiest way for people to absorb information. Additionally, according to a prediction by Zenith Media, the average person will spend around 100 minutes a day watching videos in 2021. The pandemic certainly had an impact on these numbers as well. People have more time on their hands to watch video content, especially those who have switched to a work-at-home environment. Because of this increase in video consumption, a video marketing strategy is an absolute must. The following are some of the different types of marketing videos that you should consider producing this year.
1. Educational videos
Educational videos should be used to help inform your audience about a particular subject. No video marketing strategy will be successful without them. This is because the more informed your audience is, the more confident they will be in making a purchasing decision down the road. Educational videos provide them with the knowledge they need to understand your business and the solutions you offer. There are several types of educational videos, including:
Demo videos – Videos that demonstrate how your product or service is used.
Explainer videos – Videos that showcase why your product or service is needed.
How-to videos – Videos that provide step-by-step instructions on how to do a specific task.
Animated videos – Animated videos are a fantastic way to deliver information in an entertaining way, whether they're explainer videos or how-to videos.
2. Interview videos
Interviews are an excellent way to provide detailed information about certain subjects to your audience while also providing a personality to engage with. You can film interviews with both employees and upper management as well as experts that are relevant to your industry. What's great about interview videos is that they are incredibly easy to produce.
3. Event videos
Certain events, like industry tradeshows, conferences, fundraisers, and round table discussions, can reveal a wealth of information. Film these events and edit them into event videos for your audience to enjoy.
4. Case study and testimonial videos
These types of videos focus on customers and their experiences using your product or service. Not only can you use them as social proof that your products or services work, but they make it easier to build trust with your audience. Potential customers are much more likely to relate to and believe what previous customers have said, after all. Using case studies and testimonial videos, you give customers the chance to explain what their challenges were and how your product or service solved those challenges.
5. Behind-the-scenes videos
A big part of creating a successful brand identity is presenting your company as being relatable. You don't want your audience to think of you as a big faceless corporation, after all. Creating videos that depict your company behind the scenes is a great way to do this. It shows that there's a human element behind the business. There are tons of ways to go about creating behind-the-scenes videos. A video of the day-in-the-life of the typical employee or a video of the manufacturing process of a product are great examples.
These are five different types of marketing videos you should consider creating in 2021. As you develop your video marketing strategy, remember that the quality of your content matters — and so does the audience that you're creating it for. Always keep viewers in mind to ensure that your video marketing efforts are relevant.
Terry offers over 15 years experience providing web, video design/production and print, as well as marketing and advertising. Battle-tested with regard to client needs. Diversity and understanding in skill set, constant exploration of new technologies, and a passion for personal education. Proven competence and knowledge in the entertainment, healthcare, beauty, sports and real estate industries.
https://stevens-tate.com/wp-content/uploads/video-marketing-1.png
500
784
Terry Becker
https://stevens-tate.com/wp-content/uploads/STLogo-websml-biggerAM.png
Terry Becker
2021-04-11 10:05:29
2021-04-13 10:24:45
Types Of Marketing Videos You Should Use