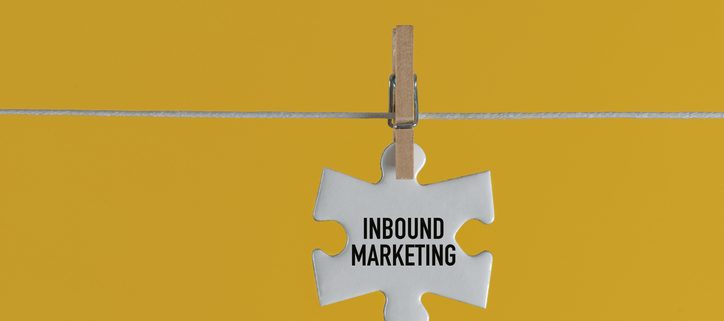 Why Inbound Marketing Solutions Are Integral To Your Success
Inbound marketing is a strategy that focuses on attracting customers using valuable content instead of traditional advertising methods (such as cold calling). Successful inbound marketing solutions help make your company easier to find online and nurture potential leads through the buyer's journey. Inbound marketing is incredibly effective because it's a long-term strategy that allows leads to be nurtured at their own pace.
The Difference Between Inbound Marketing And Outbound Marketing
Outbound marketing is a strategy that relies on interrupting potential customers with advertising messages. Outbound methods include cold calling, TV commercials, and direct mail. These tactics are often intrusive and can be easily ignored or blocked by consumers.
Inbound marketing is the exact opposite of outbound marketing. Rather than bombarding potential customers with ads, inbound marketing relies on providing valuable content that draws customers in. Inbound methods include creating blog posts, articles, ebooks, white papers, social media posts, and podcasts. These tactics are designed to help potential customers learn about your company and the solutions you provide.
When it comes down to it, outbound marketing casts a wide net, forcing your message on a large audience in the hopes of reaching potential leads. It's a strategy that's short-term in nature. Inbound marketing solutions focus on positioning your business to be found by your target audience on their time. Whereas outbound is considered an "interruption" strategy, inbound is a "permission" strategy that's more long-term in nature.
The Four Stages of Inbound Marketing
A successful inbound marketing strategy should engage potential leads at every stage of the buyer's journey. As such, you can separate inbound marketing into four distinct stages:
Stage One: Attract

The first stage is all about attracting potential leads to your brand. This stage requires various tactics to generate brand awareness and make it easy for potential leads to find your website. For this stage to be successful, you need to understand who your target audience is. It's why many businesses will start by developing their buyer personas first.
Stage Two: Convert
Converting visitors to leads is the next step once you've attracted them. The idea behind this stage is to educate visitors and earn their trust using high-quality content. They will then be more willing to sign up to an email list via lead capture forms on your website or blog. Many businesses will use gated content, such as downloadable eBooks or free trials, as incentives for leads to provide their contact information.
Stage Three: Close
Once you capture your leads, you'll need to nurture them through the sales funnel using personalized content. You can do this by sending them offers and nurturing them via an email marketing campaign.
Stage Four: Delight
The last stage focuses on delighting customers with exceptional customer service. You can do so by using follow-up emails, social media interactions, cross-selling opportunities, and more.
The Essential Inbound Marketing Strategies
There are a few primary inbound marketing solutions that every business should implement. However, it's essential to understand that these strategies function best if you plan and execute them in conjunction with one another. Your best chance of success is when the following strategies work together.
Content Marketing
Content marketing is crucial to inbound marketing. Without content, you'll have no way to attract potential leads or nurture them. You'll want to create content that addresses every stage of the buyer's journey, from awareness to advocacy.
High-quality content that addresses the needs of your target audience is likely to be shared more and to rank higher on Google's search engine. As a result, it will make it easier to be found by prospects in the awareness stage. Additionally, by creating informative and educational content, you'll engage your leads and build trust, which will make it easier to convert them.
You can implement many inbound marketing solutions in your content marketing strategy. For example, you can blog and create downloadable content offers to encourage email sign-ups and email marketing.
Social Media Marketing
There are 4.62 billion people using social media as of this year. As such, social media marketing is one of the most effective ways to reach your target audience and engage with your leads. By creating pages on the social channels (such as Facebook or Twitter) your audience uses, you set up another platform to help spread awareness of your brand. After all, you can post content that can be shared and drive users back to your website.
The ability to engage directly with prospects also functions as a PR strategy. As such, your social media presence can help increase your brand reputation, building trust with your audience as a result. The following are a few examples of social media inbound marketing solutions you can use:
Addressing negative comments: If a prospect has a negative experience with your product or service, addressing them on social media can help resolve the situation and improve customer loyalty.
Keeping followers engaged: Asking questions, providing valuable content, and running contests and giveaways are all great ways to keep followers engaged.
Posting website content: Simply posting new content published on your blog can help drive traffic from your social media pages to your website.
Building relationships with influencers: Social media influencers have huge followings on social media. By identifying influencers in your industry and building relationships with them, you could boost awareness of your brand (especially if they share your content with their audiences).
Live streaming: Many social channels allow live streaming, which can be a great way to connect with your audience in real-time. You can live stream all types of video content, including product launches, interviews with team members, and behind-the-scenes footage.
Search Engine Optimization (SEO)
SEO is the process of optimizing your website and content so that it appears as the top result for relevant keywords in search engines. When people use Google, Bing, or other search engines to find information, products, or services, you want your website to be one of the first results they see.
SEO is an ongoing process that requires continual effort. You'll need to research the right keywords, optimize your website using those keywords, and track your results. However, keyword usage isn't the only SEO tactic in the book. Google takes great care to rank pages based on the quality of the content, which means that your content has to provide value.
Secondly, Google determines content quality using engagement metrics, which includes:
External backlinks you've earned from high-quality websites
Social engagement, such as shares and likes
Number of visits
Page load speeds
Mobile-friendliness
As such, ranking well on search engine results pages (SERP) requires a comprehensive and robust SEO strategy.
Inbound Marketing is Critical to Your Success
Inbound marketing combines all the tactics previously discussed: SEO, social media marketing, and content marketing. It's the process of attracting leads to your website through the use of relevant and helpful content. When properly implemented, inbound marketing solutions can be extremely effective in generating leads and converting customers over the long term.
Dan Gartlan helps companies of all kinds drive their business initiatives and achieve their goals with strategic marketing programs that deliver results. As President of Stevens & Tate Marketing, he has over 20 years experience across various industries, and continues to share his expertise to build brands nationwide.
https://stevens-tate.com/wp-content/uploads/Inbound-Marketing-Solutions.jpg
483
724
Dan Gartlan
https://stevens-tate.com/wp-content/uploads/STLogo-websml-biggerAM.png
Dan Gartlan
2022-02-08 13:47:46
2023-04-26 08:14:57
Why Inbound Marketing Solutions Are Integral To Your Success