Perfect Your Inbound Marketing Strategy With Lead Nurturing
When it comes to marketing, many businesses focus on trying to attract as big of an audience as possible. The more awareness you generate, the more potential customers you'll have, after all. However, it's crucial that you don't skip a step when it comes to generating leads. Just because your marketing efforts have successfully attracted new leads doesn't mean that they'll automatically convert into sales. Most of the leads you generate will need to be nurtured before they'll convert into customers. As such, no inbound marketing campaign is going to be complete if you don't implement a comprehensive lead nurturing strategy.
What Is Lead Nurturing?
People who discover your brand are going to be doing so at various points of the sales funnel. Everyone is going to be in a different place. For instance, some leads will be in the awareness stage, which means that they are still doing research about their problem. Others may be in the consideration stage, which means that they are looking for solutions to their problem. Then there are those that are in the decision stage, which means that they are comparing solutions from various brands and are in the process of making a purchasing decision.
Lead nurturing is all about meeting the needs of your leads. The goal is to present them with the information and guidance that they need to move through the sales funnel. However, lead nurturing is also about building a relationship through your marketing and communication efforts that not only educates leads and builds trust with your brand, thereby creating a connection that lasts beyond the first sale.
Lead nurturing is an important aspect of marketing. Read more here.
The Benefits Of Lead Nurturing
It's not just about moving your leads through the sales funnel so that you can close a sale. The following are a few of the additional benefits of a strong lead nurturing strategy:
Increase ROI of marketing efforts – Leads that are nurtured are more likely to make a purchase. As such, your marketing efforts are going to result in a greater return if you implement a lead nurturing strategy.
Build brand authority – By presenting content that addresses the needs of your leads at every stage of the sales funnel, you'll establish yourself as a brand authority, which will boost your brand reputation and trust.
Generate loyalty – Customers that were nurtured throughout the sales process are going to have a deeper connection with your brand than those that weren't. As such, they'll be more likely to remain loyal and may even refer your business to others as a result.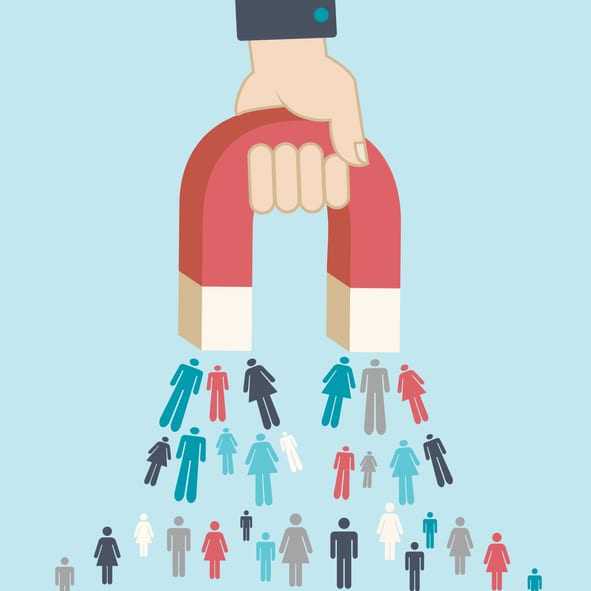 Ways To Nurture Your Leads
The following are a few tips on how you can successfully nurture your leads through the sales funnel:
Develop buyer personas – Your leads all have different needs and motivations. To be able to build relationships with your leads, you will need to understand who your audience is. Develop buyer personas so that you can target every part of your audience.
Create high-quality content – Avoid over-promotional content. Instead, focus on creating content that educates your leads. Make sure that you create content that not only addresses every stage of the sales funnel, but that also targets each one of your buyer personas.
Personalize emails – Email marketing is a great way to nurture your leads since it allows you to directly send them content that can nurture them. However, it's essential that you make sure your emails are relevant. You can do this by personalizing them. For instance, segment your email list using the information you've gathered on every lead (such as the data provided in your opt-in forms and from their purchasing history).
Use email drip campaigns – Email drip campaigns can nurture leads that you've captured over a specific period of time. They are designed to slowly nurture leads through the sales funnel by sending emails over a few weeks to encourage leads to make a purchase.
Implement lead scoring – Using a lead scoring tool allows you to track at which point in the sales funnel your leads are. This is incredibly useful as it gives you the opportunity to engage your leads at the right time so that you can successfully nurture them through to the next stage.
Implement A Lead Nurturing Strategy Today
Effective lead nurturing is the best way to increase your chances of converting new leads into customers. It's also important to note that it is essential to building long-term relationships with your customers. The more time and effort you put into developing leads, the more likely they'll be to return as repeat customers.
Dan Gartlan helps companies of all kinds drive their business initiatives and achieve their goals with strategic marketing programs that deliver results. As President of Stevens & Tate Marketing, he has over 20 years experience across various industries, and continues to share his expertise to build brands nationwide.
https://stevens-tate.com/wp-content/uploads/iStock-929787554_long.jpg
600
1101
Dan Gartlan
https://stevens-tate.com/wp-content/uploads/STLogo-websml-biggerAM.png
Dan Gartlan
2021-05-27 12:00:15
2021-07-23 23:58:00
Perfect Your Inbound Marketing Strategy With Lead Nurturing