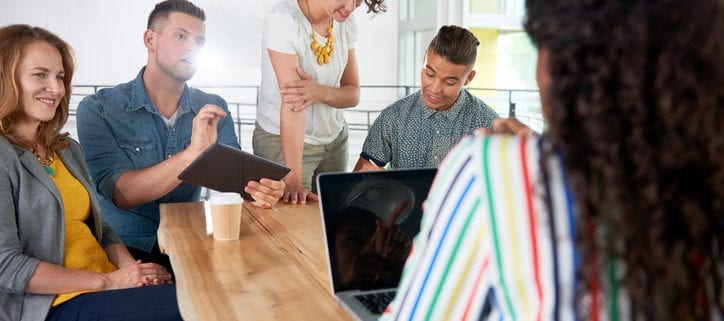 Things To Consider When Partnering With A Marketing Agency
Does your company need help from a marketing agency? If you've never worked with a marketing agency before, it can be overwhelming to decide which one to partner with. Before settling with one, it is important to scope out your options to figure out which one will be the best fit for you and your company.
It is crucial that you choose a marketing agency that shares the same goals as you and wants to do everything they can to help you reach them. You should choose a marketing agency that will have a clear understanding of your company's goals and objectives. It is key that the marketing agency you partner with shares the same beliefs and values as your company. In order to get a clear understanding of how helpful a marketing agency can be for your company, you need to ask the right questions. Having important conversations early on will help you decide if a marketing agency is right for your business.
Enjoy the article: 6 Reasons to Hire a Digital Marketing Agency
These are a few things to consider about a marketing agency before settling with one:
Interview Your Account Manager
Account managers are important because they are the go-to person the client can count on in the agency. They know everything about their account and make sure the work is being completed. Account managers keep the client's goals and knowledge in mind. If there is no point person then the client has to educate multiple people on what they are looking for and double check work to make sure it meets their expectations and standards. It is important that you learn who will be managing your account and executing the work. You should feel confident with the experience and expertise of your account manager.
Ask What The First Steps of Work Together Will Look Like
This is a great question to ask a potential marketing agency when deciding if they are right for your company. Asking the agency what the first couple months of working together will entail will tell you what will be done to drive early results. This can give you a deeper insight as to what working with that agency will be like. It can help you better decide if you like what their plan for your company is and if you can see it working in the future. This tactic is beneficial because it can tell you what type of partner they will be. It can show you if the marketing agency has an organized plan for your company's goals or not.
Question How The Agency Has Helped Past Clients
It is important that you figure out if the agency you're leaning towards can help your company get the results you want. Try not to focus so much on other companies they have worked with in your industry. This will not help you figure out if the agency has helped their clients reach their goals. You need to voice your company's struggles and ask how they have helped their clients in the past with similar issues. This will help you get an idea for how they will help your company achieve its major goals. Asking this question helps you learn the marketing agencies track record. Asking them how they responded to other clients with similar issues will give you an idea for how they will assist your company. This can also help you decide if you like their approach.
Partner With an Agency That Shares The Same Values and Beliefs
It is important that you get along on a personal level with the people you are aligning with. Your business and the marketing agency you partner with should have shared values and beliefs. Hiring a marketing agency is like hiring another employee. Companies and employees have shared values and this should carry on into the marketing agency your company hires as well.
It is important that you educate yourself on these tactics before partnering with a marketing agency. Doing your research on your account manager's years of experience will help you get an idea for how reliable they will be. Discussing company plans for the near future and considering the agencies track record are good to know to get a feel for how the agency will help your business and if you like their approach. Finally, having shared values and beliefs is very important because we all want to get along with our business partners. Using these tactics can give you insight as to if an agency will be beneficial for you to partner with.
The landscape of the Internet is ever changing and Nicole has the energy and aptitude to keep Stevens & Tate Marketing out in front of the pack. She leads an enthusiastic team in strategic planning, development, search engine marketing, online promotions and advertising for the web.
https://stevens-tate.com/wp-content/uploads/marketing-agency1.jpg
483
724
Nicole Wagner
https://stevens-tate.com/wp-content/uploads/STLogo-websml-biggerAM.png
Nicole Wagner
2020-06-19 08:00:00
2020-05-08 15:14:24
Things To Consider When Partnering With A Marketing Agency