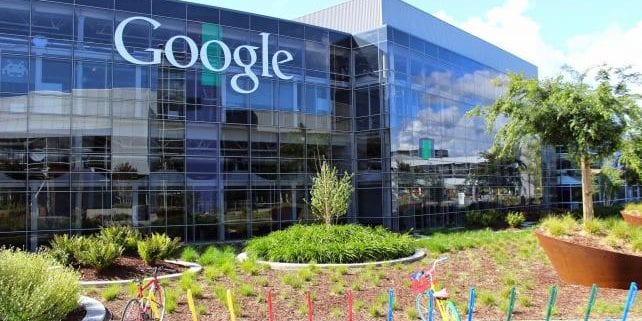 What's New with Google: Search Results Based on Location
So, what's new with Google? At times, it can be tough to decipher the Google algorithm. The effort may often seem like a futile exercise. The search engine has undergone a number of changes in the recent past. This has kept a majority of digital and online marketers on their toes. These updates often hit small and local businesses very hard. Each modification or tweak to the algorithm can have an adverse impact on their search rankings. Here's an overview of what's new with Google:
Search Results Based on Location of Device
Google recently launched a new update. It will deliver Google search results on the basis of the location of your device. As nearly 20 percent of the total search queries on the search engine are location-specific, the company has made a number of tweaks to the relevant search algorithm in order to provide more relevant and useful results.
Users Can't Change Location
Regardless of whether you visit a top-level or country-specific domain, Google will now reveal its search results depending on the current location of your device. For instance, in case you are in Singapore and you visit google.co.uk, bear in mind that you will only be able to see search results localized for Singapore and not for the UK.
You will find your current location listed near the bottom on the left corner of your window. If you travel to a different country, the search engine will dynamically alter the location. The location alters in order to show the search results specific to that region. According to many users, this is an incredible and welcome addition. However, it has the tendency of making the procedure for seeking localized search results from another country a bit longer.
In case you would like to look for localized results from a different country, you will first need to make appropriate changes in your settings menu. To change your location, follow these steps:
Press the Settings button; you will find it on the bottom of your search page
Then go to Search settings
Now choose the relevant country from the available Region for Search Results.
Applicability
This location update is currently available for Google apps for iOS, Google search results on mobile platforms, as well as Maps and Search for desktop platforms. It is important to keep in mind that while the update is going to change some aspects of how both Google Search and Google Maps services are displayed and labeled, it will not have any impact on the way the company products function. In addition, it will not change the way legal and regulatory obligations are handled under national law.
This update can improve location-based and niche marketing efforts that target customers belonging to particular geographic regions and increase organic traffic. A lot of location-based services tend to rank better when it comes to search engine findings on the net. Moreover, use of location-based marketing can make your business a success in the local areas and suburbs you operate in.
The purpose of the update is to help ensure the users can get the most appropriate or relevant search results depending on their location. It is also consistent with the way Google already deals with a number of services across various other platforms such as YouTube, Google Earth, Gmail, and Blogger, among others.
So, now that you are familiar with what's new with Google, you can make the relevant changes to your website and come up effective marketing strategies.
The landscape of the Internet is ever changing and Nicole has the energy and aptitude to keep Stevens & Tate Marketing out in front of the pack. She leads an enthusiastic team in strategic planning, development, search engine marketing, online promotions and advertising for the web.
https://stevens-tate.com/wp-content/uploads/Google_HQ3x2.jpg
428
642
Nicole Wagner
https://stevens-tate.com/wp-content/uploads/STLogo-websml-biggerAM.png
Nicole Wagner
2017-11-20 09:00:40
2021-05-08 02:32:08
What's New with Google: Search Results Based on Location