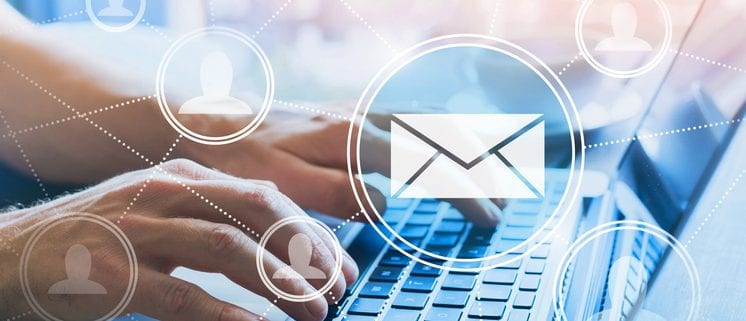 Tips To Make Your Email Marketing Program Most Effective
About 124.5 billion business emails are sent and received each day. With this high volume, it's crucial to make your emails stand out. A smart email program provides opportunities to effectively communicate with your customers and prospects, leading to increased sales and revenue growth. Segmenting—by target audience, relevant message and place in the buying cycle—is key. In fact, research shows that 79% of marketing leads never convert into sales because of lack of segmentation. And Lyris' Annual Email Optimizer Report found that 14.30% of respondents experienced better deliverability and greater revenue when segmenting their email marketing.
Individualize Messages for Each Target Audience
A one-size-fits-all email approach simply doesn't work when you are speaking to diverse audiences. Providing individualized content that caters to your target audiences is exponentially more effective than general email "blasts." Here are a few key points to remember when individualizing your email content:
1. Stronger, targeted messaging is more effective at reaching each group
SilverPop/DemandGen Report found email subscribers are up to 10 times more likely to respond to emails targeted with the right messaging for their mindset and level of buying commitment
2. Get better email marketing results when you segment your lists
Lyris reported that 39% of respondents who segmented their lists experienced higher open rates and 28% had lower unsubscribe rates.
Focus Content for Each Stage of the Buying Cycle
Your emails may have high quality content, but if it isn't relevant to your recipient, it won't get you results. According to Jupiter Research, relevant emails drive 18 times more revenue than mass emails. This includes taking into account where your prospects are in the buying cycle, and sending emails that will resonate for them. Reaching your audiences with relevant and timely messages is key.
Types of Content to Market During Each Stage
In the beginning of the buying cycle, your goal should be to attract qualified prospects with light, educational and product-neutral content. The content should show your company's expertise, but should not focus on products specifically. Information marketed in this stage can include tips and lists, blog articles, downloadable guides and reports, infographics and whitepapers about your industry.
As prospects move out of the awareness stage and into the consideration stage, content can become more specific. Good types of marketed content are materials like case studies, testimonials, reviews and buying guides. The overall goal is to get prospects to consider the advantages of your brand/product, as well as the disadvantages of not choosing it.
In the purchase stage of the cycle, focus on selling. The content you provide should give prospects confidence and make them recognize the value of doing business with your company. Up-to-date buyer's guides and pricing information are good materials that create urgency for action.
How frequently should I contact subscribers?
Contacting email subscribers irregularly risks the chance of them forgetting about your company. On the other hand, overwhelming your prospects with too many emails can cause some to unsubscribe. How frequently should you contact them? Hubspot found that 80% of U.S. email users unsubscribe from lists because the company sends too many emails. They also found that emailing your list 4 or 5 times a month doesn't cause a big decline in clicks if you increase the number of sends per month. This means that contacting prospects once or twice a week is okay as long as the content is relevant.
The quality of content is a major factor in sending frequency. The email must be well-written and provide information with real value to your client base. Sending content that isn't relevant or poorly written will cause your list to unsubscribe. Staying top of mind is important and helps you stand out from the competition.
Need help getting started with your company's email marketing campaign? Stevens & Tate can help! Give us a call at 630/627-5200.

With 20 years of advertising and PR experience, Debbie Szwast understands the multifaceted nature of marketing. A true believer in the art of communication, she acquired an MBA in marketing and a Master's degree in writing. Today, she calls on the knowledge she has gained over the past two decades to formulate big-picture strategies and execute comprehensive marketing plans for clients across the country.
https://stevens-tate.com/wp-content/uploads/email_marketing_metrics3-2.jpg
468
746
Debbie Szwast
https://stevens-tate.com/wp-content/uploads/STLogo-websml-biggerAM.png
Debbie Szwast
2020-12-24 22:54:59
2020-12-30 03:27:17
Tips To Make Your Email Marketing Program Most Effective