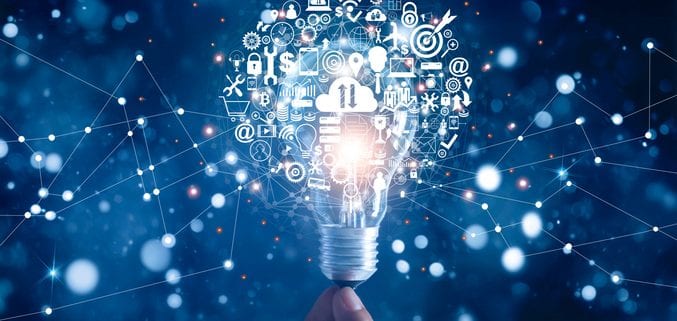 8 Reasons to Invest in OTT Marketing
As new technologies emerge, new marketing opportunities tend to present themselves. For example, the rapid adoption of streaming services, from Netflix to Hulu, over the past few years has led to the growth or OTT marketing (over-the-top marketing). OTT marketing is a form of marketing in which ads play during the streaming of content provided via high-speed Internet connections. Because it's so important to stay on top of the latest trends in order to avoid falling behind your competition, OTT marketing is something every business should explore. Of course, that's not the sole reason why you should consider implementing an OTT marketing strategy. The following are some of the major benefits of investing in OTT marketing:
1. Reach A Huge Audience
It's estimated that there will be close to 200 million streaming viewers within the next few years. This means that you'll likely be able to reach a huge part of your target audience via OTT advertising. Not only are streaming channels, incredibly popular, but more streaming platforms are launching every year; both Disney and Google recently launched their own channels. Additionally, users have the ability to stream content on these platforms from almost any device, including TVs, computers, smartphones, and tablets.
2. Target Your Audience More Effectively
OTT advertising essentially combines the effectiveness of TV ads with the ability to target specific audiences that digital marketing tends to provide. For example, OTT marketing allows you to target viewers in specific areas using GPS data. You can also leverage behavioral data based on the platform viewers are using as well as the content they are streaming. Additionally, you can also target viewers based on demographics.
3. People Will See Your Ads
Whereas people often change the channel when watching something on cable whenever there is a commercial break. people who are streaming content rarely do this. This is because they can't just flip back to the stream they were watching after the commercials have ended. Switching streams is inconvenient and most people are too engaged with the content that they are streaming to constantly switch back and forth. Because of this, people who are streaming content are more likely to watch the entirety of the ads that are shown. In fact, it's estimated that roughly 98 percent of OTT viewers watch the entire ad that's shown to them. This means that your OTT efforts are more likely to have an impact on their intended audience.
4. Improve Engagement
Many streaming platforms allow their viewers to choose between OTT ads during content breaks. This helps to personalize their experience; however, it also means that they will likely be more engaged with the ads that play since they chose to view them. As such, OTT ads are a good way to get your message across more successfully.
Enjoy the Article: The Benefits of Mobile Marketing Generation
5. Obtain Better Data
When it comes to traditional TV advertising, viewing data is based on larger sample sizes. OTT marketing provides much more helpful data in terms of who is watching your OTT content. Some of the data that you'll have access to includes what demographics were watching your content, what it was that they were watching, exactly when they were watching it, and from what device they were streaming on. All of this data is invaluable in regards to adjusting your OTT campaigns for better results.
6. OTT Campaigns Are Flexible
You're not locked in when you pay for OTT advertising. Many platforms allow you to start, stop, and resume your OTT campaigns at any point in time. This means you can manage your campaign settings and the commercials you're running in real-time to obtain better results. As a result, you can leverage the data that you're collecting on your OTT campaign to make improvements.
7. You Can Test Your Campaigns
Because OTT campaigns are often flexible, you can test your campaigns by targeting different audiences and ads to see what works best. Think of it as a form of A/B testing except for OTT marketing.
8. OTT Ads Are Cost-Effective
Instead of paying for the placement of your ads, you're paying for actual ad views. Because you're also able to target specific audiences more effectively, your ads will also likely result in a higher ROI. As a result, OTT ads are actually very cost-effective, especially when you take into account the fact that OTT ads engage viewers and can be adjusted throughout the campaign as well.
These are some of the main benefits of investing in OTT marketing. Although traditional TV advertising can still be effective, OTT marketing is an excellent way to reach your target audience and to complement your existing and future inbound marketing efforts.
Dan Gartlan helps companies of all kinds drive their business initiatives and achieve their goals with strategic marketing programs that deliver results. As President of Stevens & Tate Marketing, he has over 20 years experience across various industries, and continues to share his expertise to build brands nationwide.
https://stevens-tate.com/wp-content/uploads/OTT_Marketing1-1.jpg
516
677
Dan Gartlan
https://stevens-tate.com/wp-content/uploads/STLogo-websml-biggerAM.png
Dan Gartlan
2020-04-03 09:00:47
2023-03-07 07:26:47
8 Reasons to Invest in OTT Marketing