What You Should Know Before Hiring a Package Design Company
Packaging plays a crucial role in the overall performance of your product. Creative and well-designed packaging will always impact the sale of your products. So, the first thing when choosing a package design company is to find one that can bring the best design. Your designs should relate to your products in terms of graphical presentations, color, typography, shape, and format.
Your design should also communicate effectively and create a positive user experience. With such a design, you will likely win yourself, lifetime customers. Remember that most consumers judge a product by its package. We have discussed all you need to know about packaging design in the sections below.
What is Packaging Design?  
Packaging design is creating a functional yet visually appealing package for a product. The design should create a package to hold your product and allow easy transportation and storage. Aside from the physical functionality, the package should attractively appeal to the target audience.
An effective package design will make your product stand out on the shelves. To achieve this, understand your target audience and then develop design concepts based on what they like.
Things to look for in a Package Design Company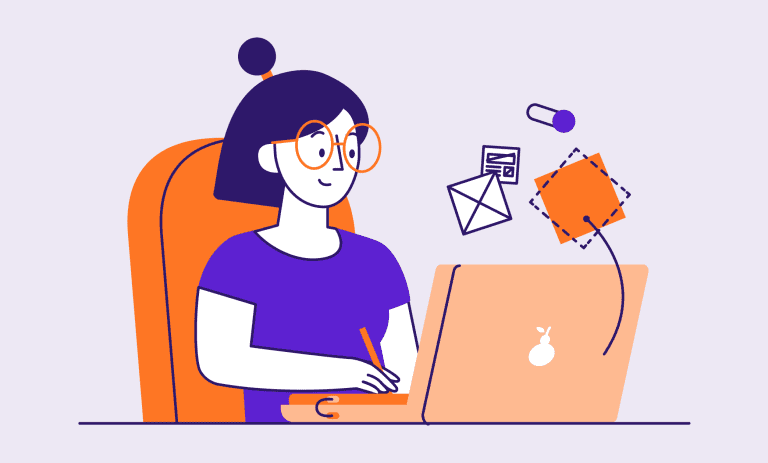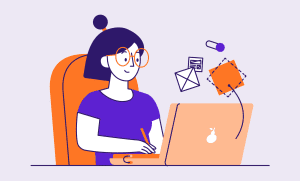 Creating an effective packaging design is not just about making your product look great; it's also about showcasing your brand. A good package design company should have experience in graphical and structural designs, offer affordable pricing, and have a strong reputation. We've covered these in detail below.
1. Quality of Design 
Design quality plays a crucial role when choosing a package design company. The design should ensure that your product is noticeable and unique, which increases sales. Your design company should be an expert in graphical and structural designs. This makes it easy for them to design creative, attractive, and functional designs. You can review their past projects to understand their taste and whether or not they fit your brand.
Additionally, it would be best to consider a company that offers sustainable and environmentally friendly packages. Cardboard-based designs are examples of such packages.
2. Cost Optimization
When considering the cost of a package design company, it is important to balance high-quality design and affordability. You have to ensure that your design can withstand competition in the market but also remain within your budget.
Before approaching a design company, know what you want and what you think works best for your product. For instance, the type of packaging material, visual presentations, and size you want for your product. With such a presentation, your designer can easily develop a design that satisfies your needs and is within your budget.
3. Quality of Customer Services
Work with a company that offers intuitive customer services. The company should be present throughout the stages of your package production. Right from the design process, production, and delivery. This is important, especially when changes or advancements are necessary. The company should also request your opinion or discuss the package design tips and styles they'll use.
4. Understand their capacity
A company's capacity is its ability to take on your project and meet your deadlines while maintaining quality. Factors such as turnaround time, flexibility, team size, and project management can help you gauge the capacity.
Similarly, these factors will affect the company's timely and quality product delivery. For instance, a company with large design teams and budget may use more packaging design resources hence faster service delivery and less turnaround time.
5. What's their Reputation?
Look out for customer reviews to know how the company operates and what other clients feel about the company. Look for reputable and certified companies to avoid falling for fake reviews, as some companies use them to make impressions.
Also, browse their portfolio to assess the performance of the firm's designs. The designs should be diverse, as this demonstrates the ability to cater to your varied needs.
Benefits of Working with a Package Design Company  
Have you ever reviewed your product's packaging and wondered whether you have the best design? And do you know what works best in your niche? If you are being sincere, you don't have the best answer for each of these questions. And that's not your fault. It can be challenging to figure all that out on your own, and it could also cost you a lot of money. If you consider hiring a package design company, here's how you'll benefit:
Learn What Works Much Faster
A package design company knows what works in your niche. This takes much of the testing and guesswork out of the process. Your designer may not have the perfect design in place right away, but they will save you a lot of time.
Instant Access to Experts
A package design company has a team of professionals who have seen the most devastating mistakes. Hiring such a company is like taking a safer shortcut past much of the difficulty you might experience if you tried making your design on your own.
More Profitability
While your designer may still insist on some testing as your product goes to market, you will have a profitable one, to begin with. That means you have more money available to invest in your business than you would if you created your packaging design.
Increased Brand Recognition
When consumers buy from you because they value your brand, you've hit a great milestone. Here, sales come easier since you don't need to spend more time convincing prospects to take action. You also get committed and loyal customers coming back for repeat sales, i.e, provided you keep your promise to them.
Access to the Latest Technologies
Most package design companies invest a lot in modern technologies and packaging design trends to create stunning designs that capture consumers' attention. Such designers know how to make your product fly off the shelves. That said, not all designers offer the same level of quality. When looking for a Packaging design in Chicago, conduct thorough research to ensure you get value for your money.
Get Started Today
Packaging is an essential aspect of marketing that can greatly impact the success of a product. Therefore, choosing a package design company that can create visually appealing and functional designs that resonate with your target audience is crucial.
Some factors you should consider when choosing a design company include their design quality, capacity, and reputation. Working with the right designer means you have faster access to experts and enjoy more profitability.
Terry offers over 15 years experience providing web, video design/production and print, as well as marketing and advertising. Battle-tested with regard to client needs. Diversity and understanding in skill set, constant exploration of new technologies, and a passion for personal education. Proven competence and knowledge in the entertainment, healthcare, beauty, sports and real estate industries.
https://stevens-tate.com/wp-content/uploads/1c0388106271257.5f8c74a5d2daf.jpg
800
1200
Terry Becker
https://stevens-tate.com/wp-content/uploads/STLogo-websml-biggerAM.png
Terry Becker
2023-07-07 14:00:29
2023-08-30 08:42:59
What You Should Know Before Hiring a Package Design Company