Seven Steps To Launching A Packaging Brand
Stevens & Tate Marketing is proud to announce the launch of a new product called Truly Supplements. It just landed on the shelves of Walgreens this week, and I am so proud of our team for launching the brand. We have launched countless brands for Aldi and Walgreens with our proven brand development process. Here are the seven steps to launching a packaging brand.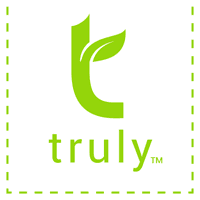 1. Naming your product.
This may seem like a simple task, but it can go on for months. Name exploration is an important aspect of beginning your brand. What comes out of these sessions are trademark possibilities and a creative strategy/brief.
2. Designing your logo or mark.
This is where a skilled package design agency can save you several weeks of time. Showing you "marks" for your brand name is sometimes a complicated process, but a smart design company can lead you through the process with a dozen ideas.
3. Developing your package.
Again, leave the packaging to the professionals. There are so many laws and color choices, why wouldn't you just leave that to the people that do it everyday? The theme and the emotional feeling you get from your brand should be apparent in this step. Substates and how the product will be delivered including stock, printing and how it will displayed all move forward. Brand standards are happening and the true birth of  your brand is unveiling itself right in front of your eyes. Keep asking the question, what do I want my consumer to feel or see in five seconds?

4. Promoting your brand and letting consumers know it exists.
Build your brand and foundation on your website. After your website is built, social media is a force, coupons, postcards, newspaper inserts, promotions, etc. can all help get the word out as well. But, your social media needs a creative/content strategy and a timeline. Don't dive into Facebook without a plan.
Need to strengthen your brand? Download our free guide to the StoryBranding process.
5. Always be making revisions.
Keep improving your label or package. Maybe it's a color shift or adding an attribute. It could be as small as adding a 30 percent drop shadow around one word. Small moves throughout the life of your package design can literally turn them into award winners.
6. Listen and search out your next product offering.
Your consumers will help your brand grow, don't underestimate them. You can always add to your product line. The question is when. Watch your analytics, watch your inbound marketing efforts, and you will see signs of when your next product should be released.
7. Repeat
You would not try to reshingle your roof if you haven't ever had any experience doing it. Do yourself a favor and save hundreds of hours by hiring real companies that do packaging as a career and watch your results flourish.


Mark Beebe oversees all current clients. His secondary focus is leading the creative with original thinkers who provide innovative processes and insightful answers for clients' marketing needs. His 30+ years has garnered the team to over 50+ national and international awards. As a partner, Mark, looks for unusual solutions to bring smart results and metrics to your bottom line.
https://stevens-tate.com/wp-content/uploads/2016/10/seven-steps-to-launching-a-packaging-brand.jpg
472
839
Mark Beebe
https://stevens-tate.com/wp-content/uploads/STLogo-websml-biggerAM.png
Mark Beebe
2020-12-04 10:36:55
2021-08-11 05:32:57
Seven Steps To Launching A Packaging Brand