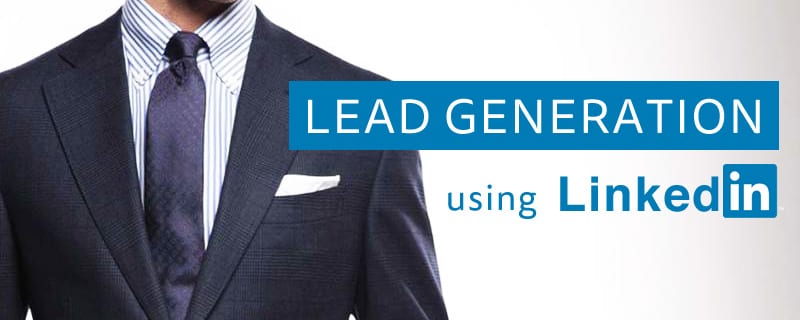 Using LinkedIn to Develop Connections and Generate More Leads
LinkedIn is one of the best social media platforms for business leaders. It currently has 350,000,000 usersand over 25 percent of users believe it has helped them generate leads. When used effectively, LinkedIn is a powerful tool for connecting with others and building a strong, robust network, for establishing your thought leadership to generate more leads. The following guide should help you get more out of LinkedIn.
Networking
LinkedIn is a great tool for networking. It allows you to build your own network, starting with the people you know directly, called 1st-degree connections. As you connect with more people, you also build an extended network comprised of the people known by your connections, these are known as 2nd and 3rd-degree connections.
Ideas for generating new connections:
Connect with everyone in your current database
Connect with everyone you receive a business card from
Connect with anyone you conversed with professionally that day
Building your network is important, because the options you have for communicating with other users depend on how closely connected you are. The larger your network, the more people you are able to interact with, and the larger your potential influence on LinkedIn.
Thought Leadership
After you have started to build up your network, you can take advantage of LinkedIn's publishing and content marketing features. From your profile, you can post both updates and posts. Updates are like the traditional status updates found on most social media platforms, whereas posts are more like articles that are published to your LinkedIn profile.
By regularly posting topics of interest to you and your industry, you can use both updates and posts to demonstrate your thought leadership and develop credibility within your industry. Good topics for posts and updates include:
New Technology or Innovation
Regulatory Changes Impacting Your Industry
Industry Trends
Frequent Asked Questions
Commenting on Industry Controversy
Group Participation
LinkedIn hosts thousands of groups, covering an array of professions, industries and organizations. You should join the groups that are relevant to your business and become an active participant in those groups.
Participate in group discussions by answering questions, commenting on other's posts and occasionally sharing your own content, but only when it is relevant. Becoming an active group member is a great way to communicate with others in your industry and find new connections and potential business opportunities.
Performance Tracking
In order for your LinkedIn initiative to be successful, you need to keep track of your activity and key performance indicators.
To track your activities, create a dashboard listing your weekly new connection reach outs, group conversations, comments, updates, posts, profile updates and recommendation reach outs. Filling out the dashboard each week holds you accountable and keeps you on pace towards finishing your goals.
After charting your activities, you keep another dashboard listing your key performance indicators. Keep a weekly tally of new connections, recommendations, article likes/comments, network rank, scheduled meetings and most importantly, any new leads.
For more information about using LinkedIn for business or to set up a LinkedIn Training Session, Contact Us.
The landscape of the Internet is ever changing and Nicole has the energy and aptitude to keep Stevens & Tate Marketing out in front of the pack. She leads an enthusiastic team in strategic planning, development, search engine marketing, online promotions and advertising for the web.
https://stevens-tate.com/wp-content/uploads/2015/08/lead-generation-linkedin.jpg
320
800
Nicole Wagner
https://stevens-tate.com/wp-content/uploads/STLogo-websml-biggerAM.png
Nicole Wagner
2015-08-07 15:06:33
2019-06-21 05:56:40
Using LinkedIn to Develop Connections and Generate More Leads