When setting up accounts and profiles on various social media platforms to promote your brand, remember that your competitors are also on social media. Simply posting content on multiple platforms isn't enough to get your brand at the forefront, especially without a clearly defined social media persona.
Customers are nowadays looking for content that resonates with their needs. Research shows that 90% of consumers buy products from businesses that advocate for a cause they can identify with.
People love associating with brands that provide a personal, human touch. They would prefer to associate with a business that delivers on its brand's qualities and values. If your business demonstrates reliability, commitment, loyalty, honesty, and longevity, it can better succeed in the competitive business landscape.
However, if your posts still miss the mark and don't help your brand effectively reach its target audience, it may be because you haven't clearly defined your social media persona. The persona sets you apart from the competition and gives your brand a voice.
It guides your social media marketing strategy, engagement with your target audience, and the content you post. This post will explain how to create a buyer persona to boost your social marketing strategy.
What Is Social Media Persona?
Social media personas are fictional profiles you can develop to represent your brand and target your customers. They combine qualities and characteristics that give your brand a distinct personality, including character, tone, voice, and approach. These factors are critical because they influence how customers interact with your brand.
Remember that your customers don't read statistics about your brand's performance and probably don't care how many awards you've won. They care more about who you are and what your brand stands for, not your logo.
How to Create Your Social Media Personas?
Creating social media personas can help establish a consistent and familiar presence on your social media platforms. These personas must be authentic and align with the values of your organization. The process doesn't have to be complicated, and you can find and build the perfect persona for your brand in a few steps.
The best practices to consider while creating these personas are:
 Identify Your Target Audience
The first step to creating a successful social media persona is to make the "ideal customer." Who is it that your brand targets, and what are their demographics? It would help if you established the following factors: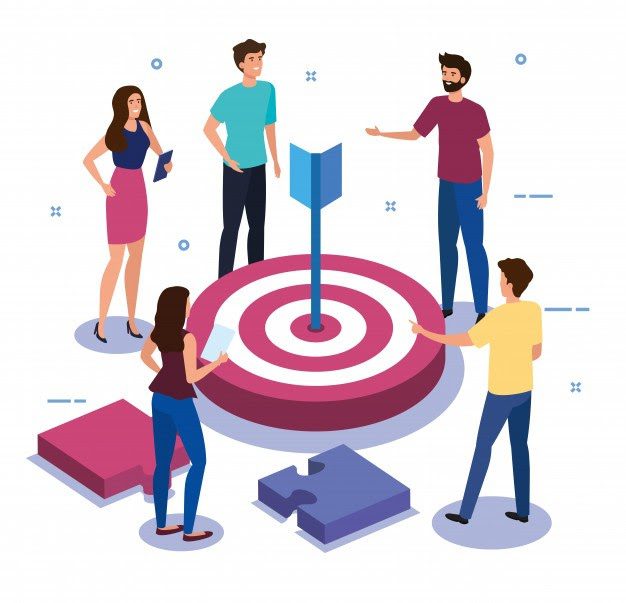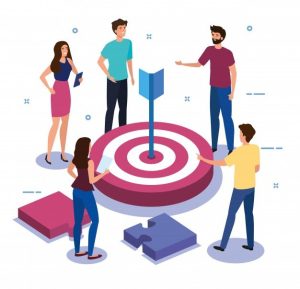 Their gender
Age
Employment status
Income levels
Location
Home types
Relationship status
You may also want to research more information like their hobbies, goals and motivation, purchasing triggers, pain points and fears, and personality traits. For a more comprehensive persona, it would also help to find out the social media channels they actively use, the influencers they like to follow, and the hashtags they respond to regularly.
You can research this information through the following:
Your existing customer data available on your CRM, email lists, point of sale systems, and customer support systems
Your social media analytics, such as Facebook, Instagram, LinkedIn, and your website analytics
Collecting customer feedback through social media polls, emails, or surveys.
The goal is to create a brand persona that appeals to every segment of your target audience while aligning with your business niche.
Stay True to the Values Which Your Brand Wants to Convey
Once you have all the information you need to develop your brand's perfect social media persona, determine the values you want to convey to your customers. Your content creation strategy should revolve around the following:
The unique selling proposition that sets you apart from other brands
How you want to portray your brand
What you want to offer your audience on social media
The kind of tone that typically resonates with your audience
Once you have answers to these questions, brainstorm a list of adjectives to describe your brand's voice. Think of terms like professional, candid, passionate, authentic, relatable, bold, honest, and trustworthy. These will guide your brand's personality when approaching the above factors. Staying true to these values is the easiest way to maintain consistency across all your social media platforms.
Choose Visual Elements Which Align with Your Brand Identity
In maintaining consistency across your brand, you also must include visual elements that resonate with your brand. Studies prove visuals are more effective in passing your brand message than words. Photos, videos, illustrations, and infographics can strengthen your brand and boost engagement with your audience.
Choose visual elements that embody your brand's personality and create a strong brand image. Some tips for creating compelling visual elements that your audience easily recognizes are:
Creating a visual guide to ensure consistency, including colors, sizes, fonts, and file formats
Using unique visuals such as custom illustrations as opposed to stock images
Repurposing content such as customer feedback, product images, and blog posts
Stay Consistent Across All Platforms
Inconsistency is one thing that can kill your branding efforts on social media. Strive to stick to the persona you created across all your social media platforms. If your business description, tone, values, messaging, or brand image differs across the platforms, your customers will likely perceive your business as multiple entities. The result is lower engagement and fewer sales.
An effortless way to maintain consistency in your message is to develop a comprehensive voice and tone guide for your brand. It should appear on your blog, company website, social media platforms, email newsletters, and other touchpoints relevant to your business.
Your Social Media Personas Can Boost Your Marketing Impact
Creating a social media persona for your brand can take time. It also requires that you have the right tools and leverage teamwork for the best results. Once you do the groundwork, you will have a valuable tool to create compelling content.
That way, you can meet your customers right where they are and communicate effectively. Besides, you will improve your social media strategy for more personalization to increase overall conversion rates. A digital marketing agency like Steven & Tate can help you get your social media marketing strategy right. Talk to us for a consultation.
The landscape of the Internet is ever changing and Nicole has the energy and aptitude to keep Stevens & Tate Marketing out in front of the pack. She leads an enthusiastic team in strategic planning, development, search engine marketing, online promotions and advertising for the web.
https://stevens-tate.com/wp-content/uploads/iStock-1136415038-1024x683-1.jpg
683
1024
Nicole Wagner
https://stevens-tate.com/wp-content/uploads/STLogo-websml-biggerAM.png
Nicole Wagner
2023-04-12 03:00:53
2023-03-01 15:06:55
Establishing Your Brand Personality Through Social Media Personas