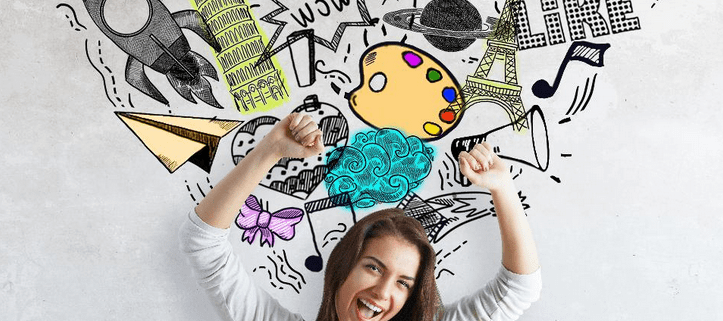 How To Use Social Media To Drive B2B Sales
In spite of the enormous success of social media marketing, many B2B companies still haven't successfully jumped on the social train. This because many B2B companies are unsure how to utilize their social media platforms to the best of their advantage. Sharing will help alot, when it comes to attraction marketing.
Social media channels enable you to reach a wide net of potential customers and connect with individuals on a more personal level. More people are using these platforms to research potential purchasing decisions. Therefore, your posts should be educating potential buyers about what you have to offer and showcasing why you're an authoritative source. Despite what you may have heard, you don't have to post memes or funny videos to stand out.
If you've put your social media strategies on the back burner, you're missing out on a great opportunity. Here are some ways social media can improve your B2B sales:
How to reach your target audience:

The first step in developing your social media strategy should be to develop a roadmap of whom you want to send your social media messages to. This outline will help you reach the right people at the right time and ensure your messages won't be lost in all of the noise. Your outline should include the messages you wish to send to your target audience. You'll want to ask yourself the following:
Who is your audience?
What social media platforms do they use?
What is the end goal of your social media posts?
Once you've developed your plan, it's time to set your posts into action.
How to target businesses on social media:
When most people think B2B sales and social media, they think of Linkedin. While LinkedIn is known as the top social platform for businesses, this doesn't mean other platforms should be ignored. Social media isn't solely about generating B2B sales leads; it's also about strengthening your brand awareness.
With social media, you're able to humanize your brand by personally engaging with your audience. Since most people are turning to Facebook, Instagram, Pinterest, and Twitter, to look for solutions to their problems, your company should be visible on these platforms and ready to assist them.
How to cater your message to businesses:
Social media is a great place to showcase your brand's level of expertise and gain trusted adviser status. Since most buyers are 60% into the buying decision before they even reach out to a sales representative, your posts should reach them early on in their journey. You can do this by posting helpful and educational content that will nudge potential customers along the sales cycle without seeming "pushy". Case studies, blogs, product demos, and videos are great ways to initially convey your messages to your audience.
How to turn interest into a lead:
Like all marketing, social media marketing's end goal is to generate qualified leads. All of your posts should have a content offer or call-to-action in order to urge your visitors to take steps toward purchasing. Make sure all of your social media platforms redirect to your website, and vice versa. Easy navigation is key to successful online marketing.
Your company's social media marketing will be successful if you create personal relationships with your customers and provide them with valuable and educational content. Social media gives you the opportunity to reach a larger audience than ever before. Take this opportunity and run with it!
The landscape of the Internet is ever changing and Nicole has the energy and aptitude to keep Stevens & Tate Marketing out in front of the pack. She leads an enthusiastic team in strategic planning, development, search engine marketing, online promotions and advertising for the web.
https://stevens-tate.com/wp-content/uploads/Screen-Shot-2017-08-03-at-9.21.45-AM-2.png
563
723
Nicole Wagner
https://stevens-tate.com/wp-content/uploads/STLogo-websml-biggerAM.png
Nicole Wagner
2021-10-01 09:31:11
2021-10-04 07:47:05
How To Use Social Media To Drive B2B Sales