Using HubSpot Lead Flows To Improve Conversion Rates
There's a common misconception that some businesses that pop-ups are always a bad idea. While it's true that pop-up ads can be annoying, especially if they are disrupting the visitor's website experience, they can also be very effective if you know how to implement them properly. For example, you'll want to refrain from having pop-ups on every page of your site as this will probably annoy your visitors.
However, a strategically placed pop-up can actually make it easier to convert your leads. In fact, a recent study showed that pop-ups convert 1375 percent better than traditional opt-in forms. If you do decide to use pop-ups in an attempt to convert leads, then you should be sure to use HubSpots's Lead Flow feature.
What Is Lead Flow?
Lead Flows are HubSpot's version of pop-up ads. Lead Flows can be accessed in both free and premium versions of HubSpot and allow you to create custom pop-ups that will help you to engage visitors, increased web leads, and reconvert returning visitors. Not to mention that through the use of Lead Flows, you'll also be able to collect contact insights and analytics, making it easier to nurture the leads that you've captured.
What Types Of Lead Flows Are There?
There is more than one type of pop-up, and Lead Flows offers a variety of different types that you can customize to fit your needs. This includes the following:
Traditional Pop-Up Boxes – Traditional pop-ups are the best way to immediately get the attention of your visitors and are a good way to promote new content offers, grow your email list, highlight specific pieces of content on your site, and to promote your social presence.

Drop-Down Banners – Drop-down banners appear as thin, full-width bars near the top of your page. Although direct, they aren't as disruptive as pop-up ads. They're great for sales and special offers, growing your blog subscribers list, and promoting upcoming events or webinars.

Side-In-Boxes – Side-in boxes are ads that slide in at the bottom left or right side of your page. They're more subtle than other types of Lead Flows and are effective for promoting content offers or growing your blog subscribers list.
What Are The Benefits Of Using HubSpot Marketing Automation Tools?
What Are The Lead Flow Triggers?
Instead of just having ads pop-up on every page, you can trigger your Lead Flows to appear based on certain actions that the visitor takes. This allows you to pinpoint what actions are more likely to result in a conversion, thereby allowing you to strategically present the visitor with a Lead Flow at an appropriate time. The following are the three types of triggers that you can set for your Lead Flows: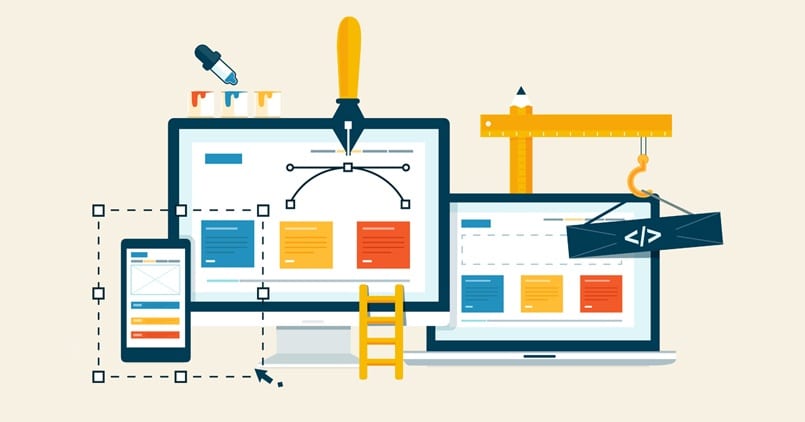 Browser Exit Trigger – You can trigger the execution of a pop-up Lead Flow when a visitor exits their browser window. This gives you a last chance to capture leads who haven't converted as they leave your site.

Elapsed Time Trigger – You can also set certain Lead Flows to trigger based on how much time the visitor has been on a certain page. The minimum amount of time you can set a Lead Flow trigger to is seven seconds.

50 Percent Page Scroll – Last of all, you can trigger your Lead Flows when a visitor has scrolled past the halfway mark of a page (which shows that they are interested in the content of that page and are more likely to convert as a result).
There are plenty of other customization options available. For example, while pop-ups may be effective for website visitors, they may hurt the experience of mobile users. As a result, you can disable your Lead Flows for mobile visitors. By using HubSpot's Lead Flows, you'll also be able to track the leads who have filled out your Lead Flows. This makes it easy to follow up and to develop your strategy to ensure that your leads are being nurtured.
Contrary to popular belief, pop-ups can be effective if they are used appropriately and strategically. The best way to leverage pop-ups is through the use of HubSpot's Lead Flows feature, which provides a variety of customization options to ensure that you can reach your leads without disrupting their website experience.
Dan Gartlan helps companies of all kinds drive their business initiatives and achieve their goals with strategic marketing programs that deliver results. As President of Stevens & Tate Marketing, he has over 20 years experience across various industries, and continues to share his expertise to build brands nationwide.
https://stevens-tate.com/wp-content/uploads/iStock-614649964_lowres.jpg
1000
1500
Dan Gartlan
https://stevens-tate.com/wp-content/uploads/STLogo-websml-biggerAM.png
Dan Gartlan
2023-02-28 09:30:00
2023-02-27 23:12:27
Using HubSpot Lead Flows To Improve Conversion Rates