How to Create a Senior Living Marketing Plan
You must invest in a robust senior living marketing plan if you want your senior living facility to stand out from the competition. Statistics show that approximately 2% of seniors live in assisted living facilities in the United States, translating to about 810,000 people.
This population lives in nearly 30,000 assisted living facilities. Competition is stiff among service providers as the demand for assisted living facilities and services continues to grow.
A well-defined marketing plan can be the answer you need to beat the competition. It should clearly define your objectives and explain them in a way that boosts your return on investment. This post guides you on developing a senior living marketing plan that works.
The Importance of Marketing for Senior Living
Retirement communities and senior living facilities are among the expensive and lifelong financial decisions people research extensively before making a decision. With the advent of the internet and other technological solutions, 40% of seniors can now use the internet to research their options.
Therefore, consider having a digital marketing plan that makes it easy for seniors and their loved ones to find your senior living community. The following tips can increase interest in your senior living facility and boost occupancy levels.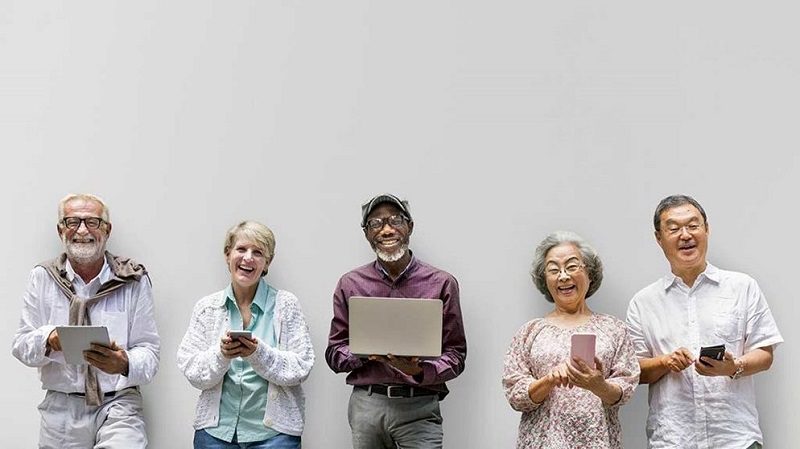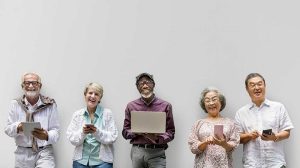 1. Define Your Business Goals
When marketing your senior living facility, your marketing plan must have specific, strategic, and measurable goals. Create a list of what you want to achieve through your marketing strategy, for example:
Increase brand awareness
Increase sales
Improve your facility's online presence and drive more traffic
Build and nurture relationships with the current community
Attract and convert new prospects
Improve retention rates
Each of these objectives may require a different approach to marketing. While identifying the objectives, establish what's missing, what you could do better, and where your facility falls short. Your marketing plan could help you work on these areas for more effectiveness.
2. Update Your Website
Ask yourself how easy it is for people to navigate your website and find the information they need. Even for individuals who are not tech-savvy, using your website should be seamless. It also should load quickly, given that most websites have an average bounce rate of 45% on mobile devices and 43% on desktops.
Your site's bounce rate indicates the number of people who land on your site's landing page and then leave immediately. If your site takes time to load, visitors are likely to leave as soon as they open the page, which is bad for your marketing efforts.
As the virtual door to your senior living facility, ensure your website meets the following qualities:
It has a friendly and simple design
Is visually appealing, with attractive brand colors and images showcasing your facility's amenities
Quickly loads on different devices
Has freshly updated content, images, and information
Downloads quickly to enhance Google's ranking metrics
If you don't have a website already, consider creating one. You could hire a senior living marketing agency to do the work. Experts can get you a customized website that stands out from the crowd and sets you up for success.
3. Use Content That Resonates with Your Audience
Your audience craves content that educates, engages, and informs them about various aspects of your senior living facility. Your job is to ensure that you avail it to them in the form of the following: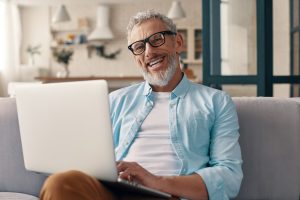 Blogs with keyword-rich content
Premium content that entices readers to share their email addresses
Social media content
This list of content marketing strategies isn't exhaustive. It would help to brainstorm with your marketing team about the other types of content you can incorporate into your senior living marketing plan.
4. Focus on the Potential Return on Investment, Not Just the Budget
Marketing a senior living facility is a financial concern because it costs money. It's natural to worry about the marketing budget, especially when it's insufficient. Sadly, cutting corners or scrimping can cost your marketing efforts in the long run. A marketing plan should be extensive enough to reach the following:
Seniors and families who have just started considering assisted living as a retirement option
Potential residents looking to sign up for your services
Seniors who are comparing different living facilities
Families of seniors already living in your facility
With such a large audience to reach, your marketing plan should entail various marketing approaches to satisfy the needs of the different groups. That translates to a budget of between $20,000 and $30,000 to initiate a marketing plan. You also must inject an additional 6-10% of your annual revenue for ongoing marketing.
When you consider all these expenses, it can be tempting to drop your senior living marketing plan. However, that should be the last thing on your mind. Instead, focus on the return on investment you can potentially gain from your marketing plan. Partnering with a reputable marketing agency can help make this a reality instead of a far-fetched dream.
5. Check What People Are Saying About Your Senior Living Facility Online
Negative online reviews can dramatically hurt your marketing efforts and damage your reputation. Ensure you have someone in your marketing team respond to the concerns people raise as soon as possible.
Doing so creates the impression that your community is willing to make things right when they go wrong. Your viewers and potential clients would rather see a good response to a bad review than no response at all.
Getting Started with Your Senior Living Marketing Plan
Your strategy for marketing the senior living facility is crucial to improve its occupancy. At first, everything can feel overwhelming, and you may not be sure what to do to achieve tangible results. Above are a few tips that could bring your senior living facility to the forefront and create brand awareness.
The list isn't exhaustive, and there is much more you can achieve with the help of experts from a senior living marketing agency like Steven & Tates. With a multi-disciplinary marketing team on your side, it'll be easier to think through a marketing plan that works.
Dan Gartlan helps companies of all kinds drive their business initiatives and achieve their goals with strategic marketing programs that deliver results. As President of Stevens & Tate Marketing, he has over 20 years experience across various industries, and continues to share his expertise to build brands nationwide.
https://stevens-tate.com/wp-content/uploads/GettyImages-1095145466-scaled-1-scaled.jpg
1366
2048
Dan Gartlan
https://stevens-tate.com/wp-content/uploads/STLogo-websml-biggerAM.png
Dan Gartlan
2023-03-08 12:30:58
2023-02-20 15:15:04
How to Create a Senior Living Marketing Plan