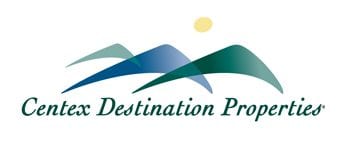 Case Study: Keeping Prospects Engaged Through Touchpoint Marketing
A division of Centex Homes®, one of the nation's leading homebuilders, Centex Destination Properties® (CDP) develops luxury second-home and resort communities in the continental U.S. and Hawaii.
Situation
CDP was looking to market multiple resort communities on Northeast Florida's Palm Coast under the single Ocean Hammock® umbrella. Because waterfront locations, exquisite homes, upscale amenities, and club memberships abounded in the area, CDP wanted each community to convey a unique persona and reason to buy. Increasing awareness and generating interest in the beautiful but lesser known area was essential, as was driving more home sales during a rapidly weakening homebuying environment. Developing and managing multiple campaigns to brand each community and lead prospects through the sales cycle was the goal.
Solution
Analyzing how the CDP sales team handles new prospects and depositors provided insight to the strategic planning of the lead generation program and media plan.  A 'Touchpoint Marketing Program' was developed and implemented, categorizing each individual who responded to initial marketing efforts. For each touchpoint, highly targeted marketing materials were created and sent to prospects based on their level of interest and other qualifying factors.
A corresponding traditional and online integrated campaign was also implemented to highlight the benefits of each property to local residents and migrating 'snow-birds' alike. The complete program allowed consistent communication of the Ocean Hammock brand and helped nurture prospects until they were ready to purchase.
Results
The approach provided a multi-tier marketing and distribution schedule at key points in the sales process. As the schedule progressed, each piece communicated more information about the property and its affiliated lifestyle, making the recipient more and more engaged. The program gave the sales team a managed selling process that increased their closure rate and retained depositors throughout the sales process.