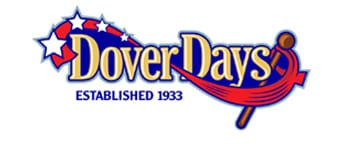 Case Study: Using New Media To Grow A Historic Celebration
The Kent County & Greater Dover, Delaware CVB is host to one of America's longest-running historical festivals—Dover Days. This annual May-Day celebration draws tourists from around the country each year to enjoy a true Taste of Americana.
Situation
For our nation's first state, history is truly something to be celebrated. And every year, thousands come to the coast to participate in one of the oldest historical celebrations in the country. As 'Dover Days' was entering its 77th year, the festival was in need of a brand refresh—and the CVB turned to Stevens & Tate to help spark new life and grow its appeal.
While Dover Days did have quite a strong following each year, the CVB was looking to broaden its reach—to promote awareness and generate interest with a larger audience base. However, there was a very limited budget for the task. Overall goals included: growing attendance, increasing overnight stays, and enhancing vendor participation.
Solution
The creative strategy developed took into account the traditional allure of the Dover Days festival—maintaining its heritage and historical flavor, while bringing a modern flair. A fun new brand look and voice were created. Execution centered around a comprehensive Internet Marketing campaign that captured the true essence of the event through memorable storytelling and imagery.
The new online communication tools did so much more than just present information. It allowed interaction among the festival's loyal followers and newcomers alike—engaging people before and after the event, expanding its presence and generating excitement. For the first time, visitors were able to get a real feel for the event's Colonial American charm and traditions…and then share it with others through various social outlets. A corresponding search marketing program and strategic SEO content added to the event's online draw.
Results
Immediate results were quite impressive, leading to the most successful Dover Days in the event's history. For the first time ever, vendor booth space sold out completely. The festival experienced record-breaking attendance, up nearly 50% from previous years. The CVB's email database substantially increased. Furthermore, we put tools in place that have continued to grow the event year after year, along with sparking greater interest in area tourism all year long.
"With our new communications approach, we were able to accomplish more than expected…even while working with a smaller budget than we've had in years."
— Cindy Small, Executive Director of the KCGDD CVB