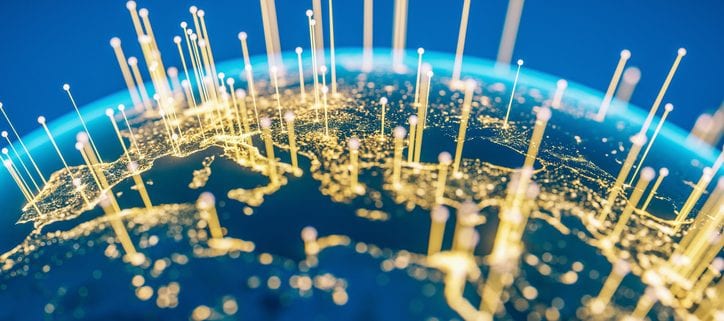 7 Organic Growth Business Strategies You Should Adopt
Every company's goal is to succeed and in order to succeed, it has to grow. A business that doesn't grow won't succeed in the long run. There are two ways that your business can grow: organically and inorganically. Inorganic growth is driven by capital; for example, via a merger or acquisition. Organic growth is driven by the resources your company already has, such as your experience, relationships, knowledge, visibility, reputation, and more. For example, expanding the amount of business you do with existing customers or obtaining new customers are forms of organic growth.
As you can imagine, organic growth is essential to your company, especially if you're in the starting stages of your business. However, there is no right path to achieve organic growth. In fact, you can follow more than one path to achieve organic growth. With that in mind, the following are a few organic growth business strategies that you should consider adopting:
1. Define Your Company's Niche
When you define a niche, it will make it easier to meet the needs of a specific audience. Not to mention, your competition will be a lot smaller. Cornering that niche can help you increase your market share and drive growth to the point where you can expand your products and services beyond that niche when the time comes.
2. Establish Your Unique Value Proposition
Whether or not you've defined a niche, you need to have a unique value proposition. This is what will help you stand out from your competitors. Without a unique value proposition, your products or services will seem generic and customers will be more likely to choose similar products and services from competitors who do have a unique value proposition. When you have a unique value proposition, your market share will most likely begin growing at a steady pace as a result of being able to offer something your competition can't offer.
3. Don't Ignore Existing Customers
Your existing customers are an invaluable source of organic growth. Many businesses make the mistake of focusing too much on obtaining new customers to the detriment of keeping their old customers. Don't just assume that because they are customers that they will continue to purchase your products and services. You need to continue to foster the customer relationships you've built. Doing so will help reduce customer churn and build trust and loyalty. This will help to ensure that they not only continue doing business with you, but that they expand the amount of business that they do with you over time.
Enjoy Article: 7 Market Research Strategies You Should Implement
4. Focus More On Relationships Than Sales
One of the biggest mistakes companies make is to focus on the sale. Focusing on a sale is a short-term view. Instead, focus on building a relationship with your prospects so that once they do make the purchase, you have a relationship in place that you can continue to foster throughout the future. If you focus too much on the sale, you may also lose prospects due to the fact that you were focused too much on your business instead of their needs.
5. Optimize Your Website For SEO
SEO (search engine optimization) is an inbound marketing strategy that will help drive long-term organic growth. When your website is properly optimized for SEO, your pages will be more likely to be indexed by Google and ranked highly (as long as the quality of the content is good). As a result, your pages will appear higher up on Google's SERP (search engine results page). People who search for the terms you've used as keywords when optimizing your website will see your website displayed.
Keeping your site properly optimized will, as a direct result, help to drive organic growth over time. Proper SEO requires a technically sound website, positive social signals, high-quality backlinks, and the use of relevant and competitive keywords, to name a few ranking factors.
6. Develop A Content Marketing Strategy
Your SEO strategy won't do you much good with content to optimize. Additionally, Google's ranking factors are all meant to help identify the quality of a webpage's content. As such, your content marketing strategy needs to revolve around regularly producing high-quality content that's relevant to your audience and that's properly optimized for SEO. Part of your content marketing strategy should also focus on the promotion of new content.
7. Establish SMART Goals
You will want to monitor organic growth so that you can make adjustments that help to enable and enhance it. To do this, you will need to establish SMART (specific, measurable, achievable, realistic, and timely) goals to help you monitor and analyze your marketing and sales efforts.
These are seven organic growth business strategies that you should consider adopting. By implementing these strategies, you will help to drive the organic growth of your business over time.
Dan Gartlan helps companies of all kinds drive their business initiatives and achieve their goals with strategic marketing programs that deliver results. As President of Stevens & Tate Marketing, he has over 20 years experience across various industries, and continues to share his expertise to build brands nationwide.
https://stevens-tate.com/wp-content/uploads/Organic_Growth_Business1.jpg
483
724
Dan Gartlan
https://stevens-tate.com/wp-content/uploads/STLogo-websml-biggerAM.png
Dan Gartlan
2020-04-07 09:00:26
2023-03-09 06:43:23
7 Organic Growth Business Strategies You Should Adopt