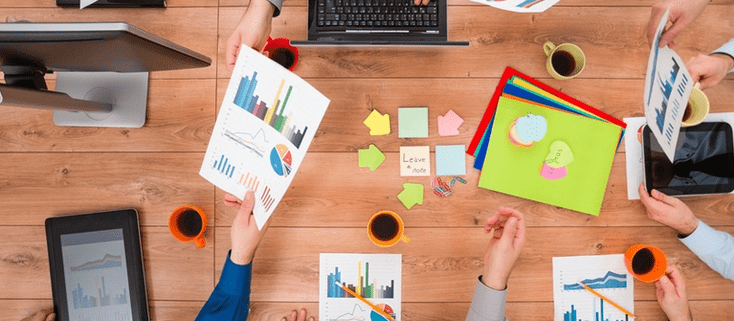 The Brand Development Process Demystified
"A brand is a person's gut feeling about a product, service, or company. You can't control the process but you can influence it." Marty Neumeier- Brand Gap
Grandeur, class, and opulence are what come to your mind at the mention of a Rolls-Royce. This is because Rolls-Royce has defined and positioned itself as such. A good brand should be a culture associated with something irreplaceable.
Brand development process is being able to influence your audience to believe that they are buying into an adventure, an identity. It needs careful formulation to represent your business properly. Based on recognizable brands, here is the development process solved:
Discovery
As you think of a way to create your brand, think of it as a person. Can you define your personality? Your analysis should be able to answer the WHY question- why a customer should buy from you and not somebody else.
SWOT analysis has been commonly used to give a clear picture of company characteristics. Identify favorable and unfavorable internal and external factors of your company. It stands for Strengths, Weaknesses, Opportunities, and Threats. Other analytic tools include PESTEL and Porter's Five Forces which measure influence and competitive intensity in the outside environment respectively.
Read more on Discovering Your True Brand Story and Bringing It To Life
Positioning
"Differentiation is one of the most important strategic and tactical activities in which companies must constantly engage." Theodore Levitt-Professor, Harvard Business School
Once you have discovered where you stand, develop your product promise. You must position yourself as provider of such to your audience. What is your unique selling proposition (USP)? Make your brand appeal different and focus on developing a unique USP applicable to your product/ service. Let your target market know that whatever you offer them is a solution to their problems.
Learn How To Strengthen Your Brand Through These Competitive Advantage Examples.
Visual expression
First impressions are the most lasting. Many customers are guilty of buying the packaging rather than the product. Think of all the people through centuries that have given their lives for a flag to appreciate the power of visual expression. Your brand development process should harness this visual reaction in people. Make them believe that your product stands for something, is different, and comes as authentic. Verbal expressions, design, packaging, sales and marketing are aids of powerful product impression.
Constant evolution
You can either change or let the change change you. Just like in football or any game, you have to stay relevant or face the bench. Your brand should be perceived as you want it to be long after you have launched your product. Constant evolution saves you from being obsolete and is vital in brand development process because it never stops. In order to be considered a brand, you should make your presence felt at all times by sustaining it. A good company always has ongoing research or audits to find out how to appraise their image, products, and services.
Dan Gartlan helps companies of all kinds drive their business initiatives and achieve their goals with strategic marketing programs that deliver results. As President of Stevens & Tate Marketing, he has over 20 years experience across various industries, and continues to share his expertise to build brands nationwide.
https://stevens-tate.com/wp-content/uploads/Screen-Shot-2017-08-07-at-12.23.57-PM.png
486
734
Dan Gartlan
https://stevens-tate.com/wp-content/uploads/STLogo-websml-biggerAM.png
Dan Gartlan
2021-10-11 08:00:24
2023-05-10 06:24:43
The Brand Development Process Demystified