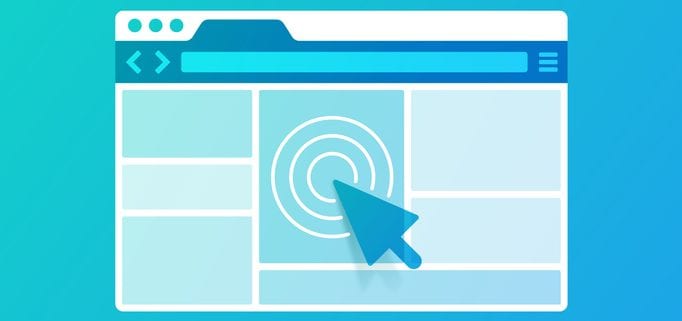 As you likely know at this point, the success of your inbound marketing strategy depends significantly on your content strategy. Your content strategy, however, probably consists of several different facets. As you plan your content, it's important to understand that not all content provides the same value to your strategy. Some content is much more valuable to your marketing strategy than other types of content. The most important of this content is known as cornerstone content. It's useful to understand what cornerstone content is and that you implement it on your website.
What is Cornerstone Content?
Cornerstone content is the best and most important content found on your website. Out of all the content you create, this is the content that you want to rank highest in search engines. It provides new visitors with an overview on important topics that are relevant to your business. For example, cornerstone content for a roofing contractor might include an article, about the different types of materials that can be used in a roof installation. Or how to tell when your roof needs to be replaced. It can also include an in-depth breakdown of services offered by your company and when they might be needed.
As such, cornerstone content can take the form of a blog post or a webpage. Cornerstone content is generally found at the top of your funnel. Since it provides visitors with a thorough introduction to a topic, it doesn't need to be gated.
The Benefits
The following are some of the benefits of creating and implementing cornerstone content onto your website:
Increase your brand awareness – Your content is more likely to be found by new visitors, who are looking to educate themselves about certain topics. Because your content provides visitors with an introduction to certain information, it should help to drive awareness of your brand as a result.
Create a positive first impression on visitors – People who first arrive at your site are more likely to do so via your cornerstone content. If the information is helpful and insightful, then you will leave a good first impression. This will encourage them to continue exploring your site and to read other content.
Earn natural links – Cornerstone content is more likely to earn links from other respectable sources. As a result of being a good source of information for people who are new to the topic. As such, cornerstone content is more likely to earn traffic as a result of external links.
Drive relevant web traffic – Create what is relevant to your brand, then the people who search for the topics you've focused on are more likely to be part of your target audience.
Build brand authority and trust – If what you create is of high quality, it will help to build brand authority, making it easier to earn trust from new visitors.
Repurpose into other types of content – Because cornerstone content is a long-form introduction or overview of a topic, you can repurpose it into other types of content, such as smaller blog posts.
How to Create What You Need
As important as cornerstone content is, creating it is a simple process. The following are some of the basic steps you can take in order to create what's needed for your website:
Identify main keywords – Do keyword research to determine what the main keywords you want your website to rank for. Use these keywords to form the topic ideas for your content.
Write long-form content – Cornerstone content should be more in-depth pieces of content that provides readers with highly-informative material. Content that is impressive in both quality and scope is more likely to be linked to. Make sure that when you begin crafting that it's well-developed and comprehensive.
Connect related content – Link your cornerstone content to other pages and other content on your website that's relevant. Keeping it interconnected will help boost your SEO as well as make it easier to keep visitors on your website.
Optimize – Make sure you also use proper keywords in your headers, meta tags, titles, and URLs.
Make your content accessible – It should be easy to find your cornerstone content. Even if new visitors don't find it via a search, they should be able to find it when on your website. It's why you should link to it from your homepage.
When it comes to your content strategy, the importance of having this information on your website is essential. It is the foundation that will help to drive the success of your content marketing strategy in general.
https://stevens-tate.com/wp-content/uploads/cornerstone-content-2.jpg
512
682
Nicole Wagner
https://stevens-tate.com/wp-content/uploads/STLogo-websml-biggerAM.png
Nicole Wagner
2020-01-13 08:00:57
2020-01-10 10:49:12
Cornerstone Content & Why You Need It