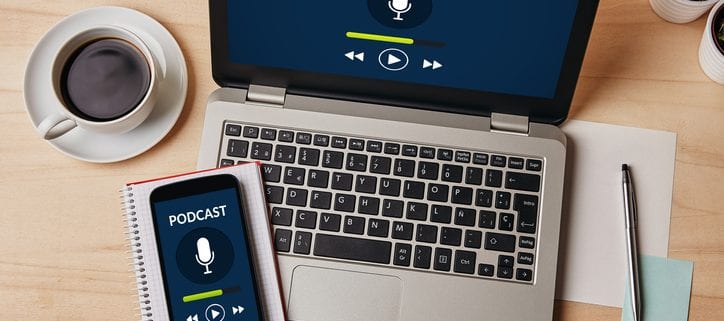 10 Best Digital Marketing Podcasts in 2020
Marketing strategies constantly change and evolve every year. Therefore, it's important that you stay up to date on all of the best digital marketing podcasts, and latest marketing trends. Doing so can give you good ideas on how to improve your marketing strategy. So that it doesn't grow stale. While keeping up with the latest marketing trends may seem like a challenge, it can be easier if you know where to look — or listen. Podcasts are becoming an incredible resource for all kinds of information, especially when it comes to online marketing. The following are ten of the best digital marketing podcasts that you should be sure to check out: 
1. Duct Tape Marketing
Duct Tape Marketing is a podcast that has been around for the better part of a decade. The podcast covers a number of digital marketing topics. From organic SEO to word-of-mouth marketing and more. Likewise, host John Jantsch, brings well-known guests onto his podcast. Including the likes of John Lee Dumas and Neil Patel. As a result, these conversations contain helpful advice for interested listeners. Moreover, Duct Tape Marketing is particularly useful for beginner and medium level marketers.  
2. Marketing School
The Marketing School podcast is unique in that it's a daily podcast that's only ten minutes long. Easy to consume and a great way of obtaining helpful advice. Considering that the hosts are well known for their marketing acumen (it's hosted by Neil Patel and Eric Siu), Marketing School is well worth tuning into eve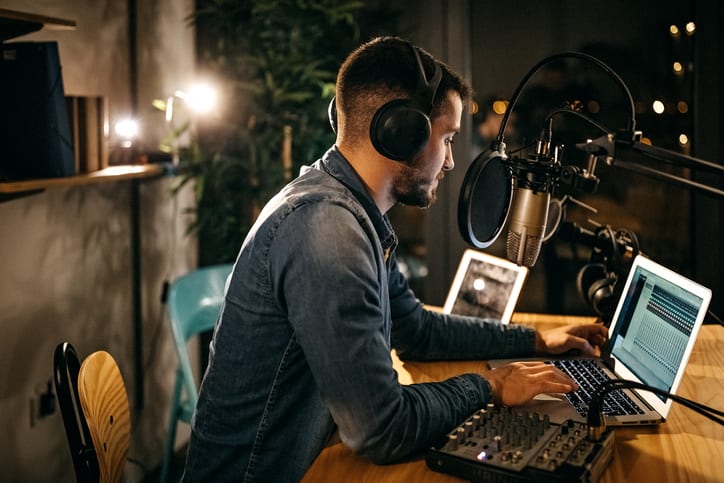 ry day. 
3. The #AskGaryVee Show
Gary Vee is a New York Times bestselling author, motivational speaker, and entrepreneur who gained popularity with his YouTube series. Consequently, his podcast, the #AskGaryVee Show, is a spin-off of that series. Going over lots of marketing tips as well as diving into emerging marketing trends. Gary Vee also answers questions that his listeners submit. As a result of using the #AskGaryVee hashtag on every podcast. 
4. Marketing Scoop by SEMrush
SEMrush is known for their knowledge of digital marketing. As a result, they launched their Marketing Scoop podcast to help share this knowledge in an easy-to-digest way. The first season focuses mostly on SEO and PPC. Their second season covers news, trends, and discussions with industry leaders. All of which focusing on content marketing, SEO, and more. Some of the guests in the past have included Jim Banks, Barry Schwartz, and Larry Kim. 
5. Everyone Hates Marketers
Everyone Hates Marketers was launched by Louis Grenier, the Content Lead at Hotjar, back in 2017. His goal was creating a podcast, that would help inform listeners on how to market the right way. Similarly, encouraging them to avoid manipulative tactics. Which included, interviewing successful marketers who avoid using "buzzwords" and focus on telling the truth.  
Similar Article: Types of Digital Marketing Strategies Your Business Should Use
6. The Mad Marketing Podcast
The Mad Marketing podcast is hosted by Marcus Sheridan, one of the partners of HubSpot, and the founder of River Pools and Spas. The podcast focuses mostly on SEO and content marketing and is a great resource on those topics. It's an easy listen as Sheridan is a entertaining host. Incorporating personal stories from his career into his podcasts. 
7. Marketing Over Coffee
Marketing Over Coffee, hosted by Christopher S. Penn and John Wall, focuses on the latest digital marketing tactics and techniques. As a result, this weekly podcast is an excellent way to stay up to date. Conversations ranging from social media marketing and email marketing to copywriting and SEO marketing.  
8. Seeking Wisdom
Seeking Wisdom is a podcast created by Drift. Featuring conversations, between David Cancel, the CEO of Drift, and Dave Gerhardt, the host. Each podcast spending about 20 minutes on a conversation between the two men over coffee. Leadership principles and the process of building Drift, are among some of the discussed topics of the podcast.  
9. Growth Marketing Toolbox
The Growth Marketing Toolbox is a podcast hosted by Nicholas Scalice from Earnworthy.  Focusing on exploring the newest marketing tools and technology being used within the marketing industry. Similarly, Scalice himself is an expert in landing page design, conversion optimization, and A/B testing. In short, this a podcast is worth listening to.
10. The Marketing Companion
The Marketing Companion is hosted by Mark Schaefer and Tom Webster, combining over 50 years of shared marketing experience and expertise. It's an on-demand podcast that is incredibly entertaining. Having seven years worth of podcasts currently available, there'll be plenty to listen to. 
In conclusion, these are some of the best digital marketing podcasts available. Retaining insightful and invaluable information when it comes to finding ways to improve your own marketing strategy. 
The landscape of the Internet is ever changing and Nicole has the energy and aptitude to keep Stevens & Tate Marketing out in front of the pack. She leads an enthusiastic team in strategic planning, development, search engine marketing, online promotions and advertising for the web.
https://stevens-tate.com/wp-content/uploads/marketing_podcast_2.jpg
483
724
Nicole Wagner
https://stevens-tate.com/wp-content/uploads/STLogo-websml-biggerAM.png
Nicole Wagner
2020-01-16 08:00:45
2022-04-18 10:51:41
10 Best Digital Marketing Podcasts in 2020