Both growth-driven design and traditional web design can be successful if you implement them effectively. The biggest difference between them is that a traditional website is built all at once, while growth driven design evolves. This makes a growth driven design more adaptable to the changing needs of your business, your customers, and technology. A traditional web design will often require a complete redesign to adapt to major changes–but that doesn't mean that a traditional web design can't be effective as well.
So how do you determine which type of web design will best suit the needs of your brand? The following is a more in-depth look into the differences between the two types of web design to help you decide which will best suit your needs.
The Optimization Of A Website
With a traditional website, you have to make use of the data you have to make the best possible design choices. In most cases, you may not have a lot of data yet since your website isn't up and running. This means that you're going to have to make a lot of guesses about your audience and your strategy.
With a growth driven design, you start off with a launchpad site that helps to collect data. You can then use that data to build your website over time. The more data you collect, the more you can add to or adjust your site. This way, your website can better reflect the information you have about your audience. This lets you continuously improve your site based on the desired path of your customers.
The Cost Of Designing A Website
A lot of brands invest a significant amount of money into their traditional web design because they understand that their website is going to have a huge impact on the success of their online marketing strategy. It's not uncommon for a medium-sized business to put anywhere between $15,000 and $100,000 into their website. A launch pad website will costs less to build then a full blown website.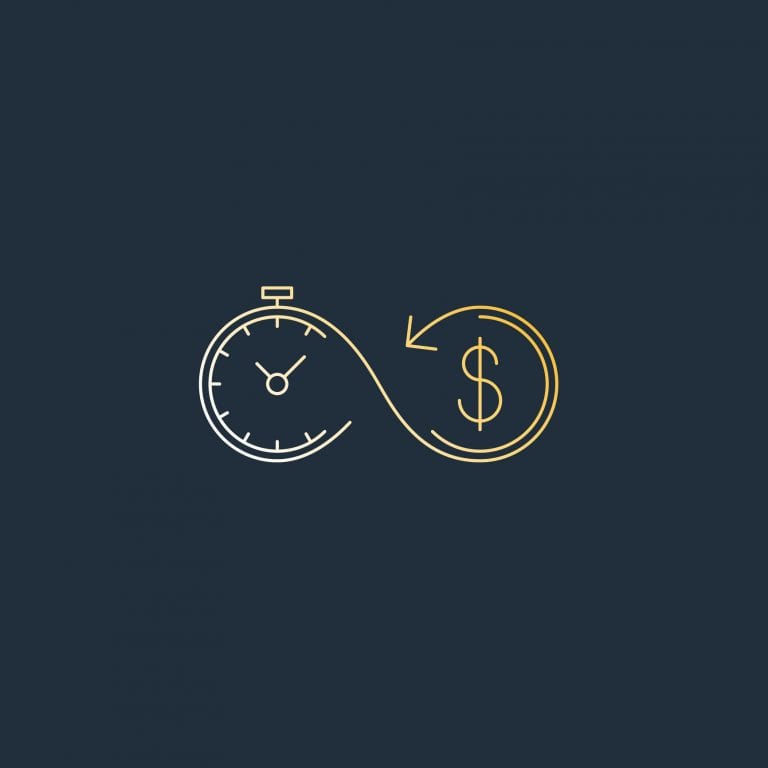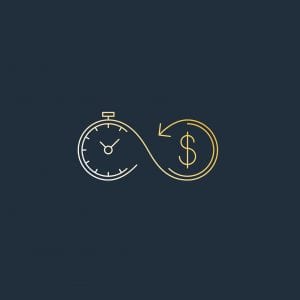 However, this is only when comparing the initial costs. A growth driven design doesn't require a lot for the launchpad site, but it will require a budget to continuously collect data and add to the website month after month. A traditional website's budget is mostly spent on the initial launch, unless you decide on a website redesign later.
When comparing the costs, understand that a traditional web design will be more expensive in the short-term. However, consider the overall budget. Factoring in the long-term costs of growth driven design, there's not a huge overall difference between the two designs. Keep in mind that the trial-and-error nature of a growth driven design can help offset continuous costs.
The Time Spent On Your Website
A growth driven design requires constant analysis of your website's data in order to continually update your website throughout the year instead of just during the web development phase. This is done periodically; for example, every month or every six weeks (However, you'll usually be billed monthly). Although a traditional website design does still require constant content creation as well as the need to track certain metrics in order to make strategic adjustments to your marketing strategies, the website itself will essentially be set in stone, which means not nearly as many resources need to be dedicated to your website.
These are some of the differences between implementing a traditional web design and a growth driven design. The main difference is that with a growth driven design, you'll need to continue building your site over the long term, whereas once you launch a traditional website, you're done until you decide to do a redesign. Yes, a growth driven design needs your continuous attention, but you may get more out of it as a result.
The landscape of the Internet is ever changing and Nicole has the energy and aptitude to keep Stevens & Tate Marketing out in front of the pack. She leads an enthusiastic team in strategic planning, development, search engine marketing, online promotions and advertising for the web.
https://stevens-tate.com/wp-content/uploads/iStock-855535872-lowres.jpg
884
1500
Nicole Wagner
https://stevens-tate.com/wp-content/uploads/STLogo-websml-biggerAM.png
Nicole Wagner
2018-11-08 09:00:43
2022-03-17 01:12:52
Which Is Best For Me?: Growth Driven Design vs. Traditional Web Design