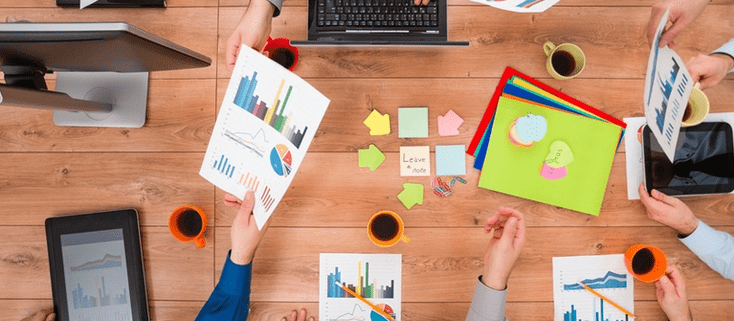 Businesses that stay up to date with all the latest marketing trends and news are more likely to see success due to the ability to adjust their marketing strategies accordingly as a result. As such, we like to highlight marketing news and trends every month as well as provide a bit of insight on how you can improve your marketing. The following are the latest marketing trends, news, and tips that we think are worth noting this November.
Noteworthy Marketing News
Google Launches AdLingo
Google recently launched its conversational marketing platform "AdLingo." AdLingo provides the first conversational ad format outside of messaging apps, allowing advertisers to deliver ads that query users as well as respond to them. Read up on the ins and outs of the new AdLingo feature and why it matters to marketers at Marketing Land.
Pinterest Updates Ads Manager And Adds Product Pins Features
Ahead of the holiday season, Pinterest has improved its Ads Manager tool by allowing advertisers to choose business goals, select pins they want to promote, and to select an audience. They have also rebuilt their Product Pins system by adding stock information and dynamic pricing. Find out more about the changes made to their Ads Manager and Product Pins features by reading Marketing Land's write-up.
Facebook Working On Connected TV Device
Facebook appears to be expanding its reach even further as they are rumored to be working on a connected TV device that will work in a similar fashion to Amazon's Fire Stick or Roku. The Facebook TV rumor is explored in more detail in Marketing Land's article, which also goes into the impact it could have on marketers.
Pandora Announces Ad Distribution Agreement With SoundCloud
Pandora has been busy making moves to become a major platform for advertisers. Not only has Pandora finally launched its own analytics tool, they also announced a new partnership with SoundCloud. According to Pandora, the partnership will make them the biggest digital audio advertising marketplace in the U.S. and will expand their addressable audience to 100 million. Marketing Land's article goes into more detail about Pandora's recent developments.
Improving Your Marketing Program
Learn About The Differences Between Smart Display And Custom Intent Campaigns
AdWords continues to be a valuable marketing tool, which is why we recently explored two of their newest PPC options, Smart Display Campaigns and Custom Intent Campaigns. Check out our article to find out what the differences between the two features are and how they can benefit you.
The Importance of Social Media Engagement
One of the common mistakes advertisers make is to focus on their following instead of on engagement. Our recently published article highlights the importance of social media engagement and goes over several tips on how to improve your engagement on social media.
Traditional Marketing vs. Digital Marketing
Knowing the differences between traditional marketing and digital marketing will help to better inform your overall marketing campaign. We recently explored the differences between digital and traditional marketing, from the long-term and short-term impact to the costs and more.
Recent Marketing Trends, Reports, and Updates
Pew Reveals Relevant New Marketing Data
The Pew Research Center recently revealed new data that might surprise marketers. For example, broadband Internet penetration remains at only 65 percent amongst U.S. adults and that smartphone-only Internet usage has increased from 12 percent to 20 percent over two years. Head to Marketing Land for a more in-depth look into Pew's recent marketing research.
Survey Reveals More Customers Plan To Use Amazon For Holiday Shopping
Amazon's marketplace domination continues as a recent survey conducted by Survata revealed that the majority of holiday shoppers plan on using Amazon over any other online platform. In fact, the survey showed that online shoppers prefer Amazon 3-to-1 over Google. Check out what else the holiday shopping survey revealed at Marketing Land.
Marketers Focusing Primarily On Black Friday
A Nanigans study revealed that only five percent of retailers that responded are focusing any of their ad budget on late-season shoppers, while 25 percent of ad budgets will be spent on Black Friday weekend. Read Marketing Land's article to find out more details about the holiday ad budget study.
https://stevens-tate.com/wp-content/uploads/Screen-Shot-2017-08-07-at-12.23.57-PM.png
486
734
Nicole Wagner
https://stevens-tate.com/wp-content/uploads/STLogo-websml-biggerAM.png
Nicole Wagner
2018-11-01 09:00:15
2019-01-10 13:30:47
What's Trending in Marketing For November 2018