Components Of Web Design That Will Modernize Your Website
In today's age, keeping your website up to date is incredibly important if you want to remain competitive and maintain visibility. Having a modern, compelling website can open doors for your company and transform your user's experience in a positive way. Here are the following components of web design that will modernize your website:
Top 5 Components Of Web Design To Modernize Your Website
1. Minimal Design
In some cases, especially when it comes to your website, less is considered more. Exactly what it sounds like, minimal design provides users with a greater sense of clarity and focus when visiting your site. This type of modern design makes your website more user friendly and will make navigating your website much easier for visitors; it will also encourage users to focus more strongly on important details on your website like your content. The less distractions on your site, the better you'll be at converting leads. Minimal design also helps your company appear more professional.
2. Mobile Friendly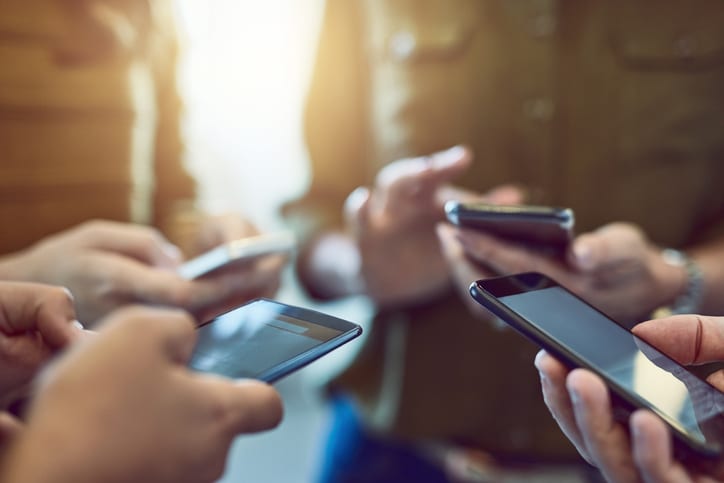 Accessing the Internet from a mobile device has become second nature to a majority of folks. Making your website mobile friendly is absolutely critical if you want to be able to communicate your brand's value to a wider audience. By having a mobile friendly website, you'll be able to access a greater number of potential customers, resulting in an increase in profits.
3. Clean Design Typography
Choosing the right typography for your website is not something you should take lightly, as it helps communicate to consumers what kind of brand you are. If you want to appear as a modern, forward-thinking brand, you should stick to using web-standard fonts that can easily be interpreted by everyone. But according to HubSpot, if you're struggling to set your brand apart from competitors, you might want to consider using a unique font to help visitors identify you from the crowd. Modernizing your website also means avoiding using an excessive amount of colored fonts, making sure your line-spacing is suitable to improve readability, and using an appropriate text size (usually 16px).
4. Full-Screen Background Videos

Visitors won't always want to read large chunks of text and since our brains process videos much faster than text anyways, incorporating a background video on your website is a smart way to share your brand's story without having to overwhelm your visitors with loads of text. Having a video on your website will not only intrigue visitors but will also encourage them to click through to the main video. Adding a background video is not difficult and can be achieved by hard coding on HTML and CSS, or by using plugins.
5. Hero Images
Google Trends foresees hero images to increase in popularity as a modern website design idea. Hero images are large banners that appear above or below the fold, or in the background with content overlaid on top of it. Hero images are great to help build a connection with visitors, and instead of drawing your visitor's attention to social buttons or a CTA, using an image with text will encourage your visitors to want to scroll down to see more of your website. They also work to communicate your company's story without adding a lot of text.
The landscape of the Internet is ever changing and Nicole has the energy and aptitude to keep Stevens & Tate Marketing out in front of the pack. She leads an enthusiastic team in strategic planning, development, search engine marketing, online promotions and advertising for the web.
https://stevens-tate.com/wp-content/uploads/website_redesign_checklist.jpg
422
805
Nicole Wagner
https://stevens-tate.com/wp-content/uploads/STLogo-websml-biggerAM.png
Nicole Wagner
2023-02-07 11:30:00
2023-02-06 22:29:04
Components Of Web Design That Will Modernize Your Website