Brand Leveraging is quickly becoming more common as it becomes harder for messages to break through the clutter. This marketing strategy uses the power of an existing brand  to support a company's entry into a new but related product category by communicating valuable product information to the consumer.
Utilizing recognizable visual stimuli, familiar voice endorsements, and popular songs can help you establish credibility, add emotion, and further draw in a potential customer- and more and more companies are jumping on the bandwagon.
Incorporating Recognizable Visual Stimuli
Combining your product with recognizable TV and movie characters has much more of an impact on your customers than presenting your product by itself.
For example, In Walmart's recent commercial the owners of notoriously famous cars use their Grocery Pickup service in preparation for Super Bowl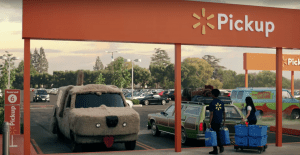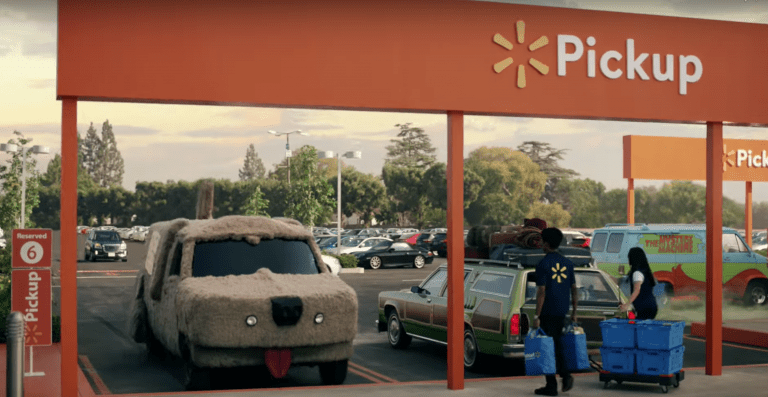 LIII. As Gary Numan's futuristic song "Cars" plays in the background, drivers race to Walmart in iconic vehicles, including the "Ghostbusters" car, Lightning McQueen from "Cars," Batman's Batmobile, the "Dumb and Dumber" dog car, KITT from "Knight Rider", Scooby Doo's Mystery Machine, the "Back to the Future" DeLorean, and even Cinderella's pumpkin carriage. For each vehicle, Walmart employees help load up the cars with groceries, but they encounter a couple problems with familiar ghosts and ravenous dinosaurs along the way. This is an ad that can be recognized by every generation, there is something for everyone.
Walmart's U.S. Chief Marketing Officer Barbara Messing said in a statement on the store's website that this ad is the "biggest and first-ever cross-platform national marketing campaign for Walmart Grocery Pickup.
Familiar Celebrity Voice Endorsements
When a celebrity endorses a certain product, you can't always see their face. Sometimes the only thing you can recognize is their voice. However, this still has a powerful effect on potential customers.
If you've ever watched a television commercial and felt for sure that you knew the voice-over artist from somewhere, chances are, you're right.
John Hamm's Voice for Mercedes Benz
While you may not see him directly, John Hamm, known for his role as Don Draper in Mad Men, makes his voice known in various Mercedes Benz commercials. His soothing and yet serious voice is hard to miss, further drawing in the potential customer. It also leaves the viewer curious and perhaps wanting more, the mystery of a faceless celebrity seems to have an effect of intrigue on viewers.
Julia Roberts for Nationwide Insurance
Without being in front of the screen, Julia Roberts can be heard discussing the benefits of being a member of Nationwide Insurance
e in some of their recent commercials. "When we were considering how to bring our message to life, we were looking for a familiar voice that would bring our brand attributes to life," Jennifer Hanley, senior VP-brand marketing for Nationwide, said in a statement to Ad Age. "Julia Roberts' voice b
rings an assuring, confident tone to the campaign that resonates well with our target audience."
Using Memorable Songs in Your Ads
Though large brands are known for their products and services, it is often the experience they create that actually builds loyal consumers and brand advocates. And what better way to strengthen a brand's customer experience than to incorporate music within their ads.
It has the ability to evoke a wide range of emotions, tell a story, and can even reinforce the sale.
Queen's "Don't Stop Me Now" song in Toyota Camry Commercial
This classic song is recognized by many generations and is easy to sing along to. It may even get stuck in the viewer's head, which Toyota is definitely aiming for. It shows different people zooming off to various destinations in the 2018 model of the Toyota Camry, driving so fast that you can see it in their faces. The timing of this song being utilized is also significant, as the Bohemian Rhapsody movie has been widely popular in recent months. With the anthem "don't stop me now" repeating itself in the background, this song was chosen to add to the ad's overall message – which is – driving the Camry makes you want to say "let's go places".
Meghan Trainor's "All the Ways" song in Target's Same Day Delivery Commercials
This upbeat, positive song gets the attention of people of all ages, not just the young ones. Meghan Trainor's music can be described as uplifting and wholesome, and Target was quick to incorporate her music in to their advertisement campaign. The commercial itself highlight Target's drive up, order pick up, and same day delivery, exemplifying "all the ways" that Target can assist you.
Whether it's an original score, a popular song, or a catchy jingle, music is a brand's leading tool to create an experience.
https://stevens-tate.com/wp-content/uploads/walmart-tv-campaign-grocery-pickup_0.gif
501
964
Dan Gartlan
https://stevens-tate.com/wp-content/uploads/STLogo-websml-biggerAM.png
Dan Gartlan
2019-04-22 00:00:00
2019-03-22 13:54:29
Brand Leverage Marketing: Partnering with a Positive Brand Brings Attention to Your Own