How to Improve Your Social Signals for SEO
Social media has become a critical part of our lives, and businesses are taking notice. Today, the platform isn't just a place to share memes and cat videos – it's also a powerful tool for digital marketing. One key social media aspect often overlooked is its impact on SEO. Over the years, social signals have significantly impacted search engine (SE) rankings, and ignoring them could hurt your site's visibility.
In the sections below, we'll take a closer look at social signals, including how you can use them to boost your SEO efforts.
What are Social Signals?
These are people's reactions to online content they interact with on social media channels. They include views, likes, dislikes, comments, shares, tweets, etc. The more responses a post receives, the more mainstream and popular it becomes.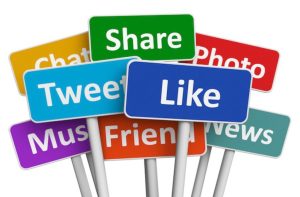 Remaining visible on the internet is key to gaining more reactions. From an SEO standpoint, social signals can improve SE rankings and help individuals or businesses establish their identity, popularity, and reliability.
It's worth noting that different platforms use different metrics to measure or categorize social signals. Before seeking user engagement and reactions, you need to understand how a given social media platform works.
Social Signals and SEO
Social signals tell more about a brand's popularity and relevance on social media platforms. They play an important role in SEO optimization as they indicate the quality of content and generate traffic, which ultimately helps in ranking higher on search engines.
And while social signals are not an official ranking factor for Google, they do indirectly impact SEO performance. Social engagement, such as comments, likes, and shares, can increase the visibility of social posts, resulting in higher traffic and better SE rankings.
To improve social signals for SEO, you need to focus on visibility and brand awareness while posting on social media. You should also engage with your audience, share valuable content, and optimize your posts with relevant hashtags and keywords. We have covered these and more below.
Ways You Can Utilize Social Signals to Boost SEO
While social signals are just one factor in SEO, they are still an important aspect of any digital marketing strategy. Investing time and effort into social media engagement and optimization can improve your online visibility and ultimately drive more traffic to your website. Here are some crucial steps you can take today to improve social signals for SEO.
Link Your Website to Your Social Media Pages
One obvious and most common way to improve your social signals is to link your site to all the social media pages. Linking your website to your social media pages will improve your online visibility and user experience.
By making it easy for users to find important URLs related to your brand, you'll increase engagement and drive more traffic to your website.
To ensure a smooth connection, place links to your social media pages in the footer of your website. This way, users won't be distracted from your call-to-action buttons or lead-generation forms.
Publish Consistent Content Across Social Channels
Another less common yet effective way to boost your social signals is to stay consistent across social. Consistency in your brand voice and communication style allows you to build brand recognition and a loyal following.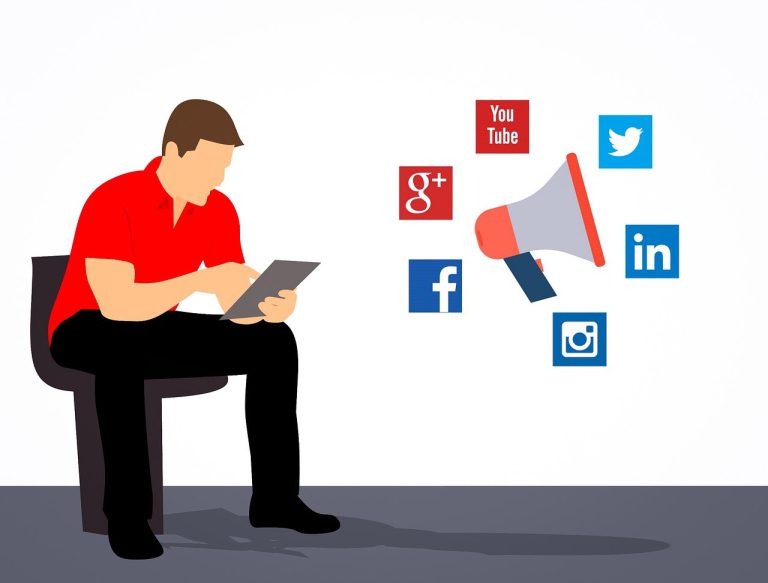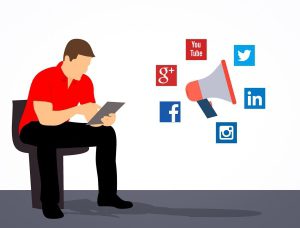 Understanding your audience's demographics and interests will help you choose the right tone of voice and content that resonates with them. When creating and sharing content, aim to be relevant and authentic and ensure you verify the accuracy and ethics of the information you share.
Consistency in your posting schedule and visual aesthetics can also maximize your organic reach, helping you reinforce your brand identity and leave lasting impressions on customers.
Ensure Your Content is Shareable to Social
Adding social plugins is one way to ensure that your content is easily shareable. These plugins allow site visitors to share your content with friends and family on their social media accounts.
For instance, you can add social icons that stick as the user scrolls through blog posts. That way, you encourage users to share your content, increasing your site's visibility and reach.
Remember that consumers are more than five times more likely to make a purchase recommended by a trusted friend or family than as a result of seeing an ad or influencer endorsing the product. So optimizing your content for social and making it more shareable can increase reach, brand awareness, and trust.
Stay Active on All Social Media Channels
To make the most out of social media marketing, you should stay active on all social media channels. Responding to comments and shares is a great way to show your followers that a real person runs your profile. This also makes them feel more connected to your brand.
By actively engaging with users, you create more opportunities to share relevant links to your website and increase traffic. If you're too busy to manage your social media accounts, consider hiring a marketing manager or outsourcing your social media tasks to an agency.
Don't forget to listen and digest what people say about your brand. You should also respond constructively to any criticism you receive.
Foster partnerships By Sharing Other People's Content
In today's digital age, building strong partnerships is one of the organic growth strategies you should adopt. One way to achieve this is by sharing other people's content. Here, you not only show support for your peers, but you also establish yourself as an active member of your community.
If you do this properly, i.e., retweeting, thanking, and reposting content on social you can form partnerships and increase engagement with peers. In turn, this could lead to more shares and likes from the same accounts in the future, ultimately growing your reach and strengthening your business relationships.
Get Started Today
Taking your SEO game and the overall digital marketing strategy to the next level takes time and effort. The strategies we have highlighted above aren't exhaustive but will give you an idea of what to tweak to boost your social media marketing.
Before taking any action, ensure you set realistic goals and have some means to monitor your efforts and track the results. As long as you are doing the right thing, it's never too late to act.
The landscape of the Internet is ever changing and Nicole has the energy and aptitude to keep Stevens & Tate Marketing out in front of the pack. She leads an enthusiastic team in strategic planning, development, search engine marketing, online promotions and advertising for the web.
https://stevens-tate.com/wp-content/uploads/social-signals-1024x536-1.png
536
1024
Nicole Wagner
https://stevens-tate.com/wp-content/uploads/STLogo-websml-biggerAM.png
Nicole Wagner
2023-03-27 12:00:22
2023-02-24 12:17:46
How to Improve Your Social Signals for SEO