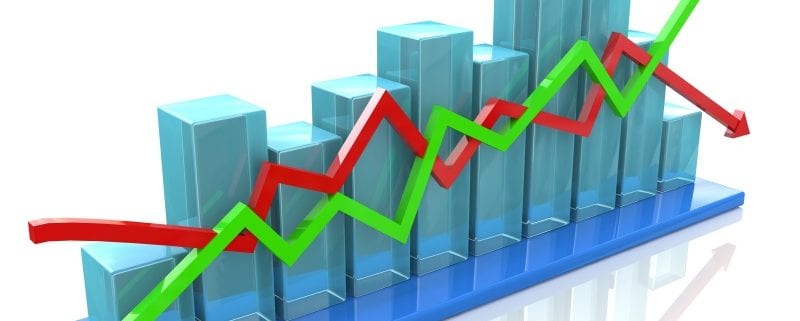 Advertising Agency Trends
The world of the traditional advertising agency is gone. Today, clients want agencies that truly embrace all forms of advertising, both traditional and digital. Smart agencies know this and stay on top of the trends in marketing and sales that will have the most impact for their clients. Let's look at a few trends that are hot and here to stay.
Native Marketing
If there is one trend in advertising that is going strong and will remain strong for years to come, it's native marketing. Blending advertisements smoothly with surrounding content has been around for decades. Doing it in new and innovative ways in the digital marketplace is what is driving the current growth.
Business Insider predicts that native advertising will hit $21 billion next year (2018). In 2013, spending for native advertising was $4.7 billion. That translates to a 445% growth in just 5 years.
The beauty of native advertising is that it's very unobtrusive. It organically blends into the user experience.
Marketing Automation
Let's face it. The world of marketing is a bit cutthroat with so many companies vying for consumer attention. Trying to bring a brand to the forefront and keep it there requires a solid set of tools that collect data, provide analytic tools and does a lot of the work for you. That set of tools is marketing automation.
A marketing automation platform gathers pertinent information on what visitors are most interested in, which pages they visit most, and what changes as they go further down the sales funnel. This information offers critical insights to what the target audience needs at each stage of the journey. All of that information can help an advertising agency develop highly focused ad campaigns
Content Marketing
Content marketing is becoming more sophisticated and more personalized. It starts with web pages providing basic information. Adding elements like video and infographics enriches the experience.
Gathering information with marketing automation allows for personalization. Certain areas of the web page can provide content drawn from the visitor's profile. Marketing apps take that to a whole new level with interactive content experiences, completely based what is known about the visitor.
This increasing sophistication of content marketing is going to demand more sophisticated options from advertising agencies.
Personalized Marketing
Consumers expect personalization and they value it. It goes back to the days when a shopkeeper knew the names of all his customers. "Hi, Mrs. Jones, how is your oldest son doing in school?" "Hello, Mr. Gonzalez. That car part you wanted just came into stock." The personal connection builds trust that cannot be replicated.
That personal touch is becoming the norm when it comes to marketing. People respond better to email offers that include their name and refers to what interests them. When they log 0nto a site like Amazon or E-Bay, they like the fact that they get recommendations based on their browsing and purchase history.
Closed Loop Marketing Analytics
Smart marketing means know who visits your website via SEO or marketing efforts. Analytics tracks which web pages a visitor visits. It tracks how often the visitor comes back and what most interests him/her. Analytics may track when a visitor becomes a lead. It can even track some parts of the lead's journey to becoming a buyer. But, does it track what converted that lead into a buyer?
That is what closed loop marketing analytics track. This type of analysis helps marketers understand which effort ends up in sale and which effort did not. It highlights the most effective marketing efforts and which ones need attention.
From an advertising agency perspective, it can show you which ad campaigns had the most impact and which ones did not.
Continuous Website Improvements Based on Data
Most companies do a major website redesign every few years. The problem with just a major redesign is that once it's done, it's done. Nothing major will change until the next redesign 2-3 years in the future.
A new approach, rapidly gaining popularity, is a web design based on continuous improvement. Instead of rolling out a completely outfitted website that takes months to build, it starts with a streamlined, well-designed core based on tightly focused goals and objectives for content, design and development.
When that new website goes live, it starts gathering user data, linking it to marketing/sales effort. The data shows what is working and what is not. That data is what drives the next wave of improvements, often done on a monthly basis. This cycle of analyzing data, making improvements and gathering data can go on forever, continuously improving the website and its effects on marketing/sales.
Staying on top of major marketing trends is critical for any advertising agency. These trends impact client advertising directly. Which trend do you think will have the most impact in the coming year?
The landscape of the Internet is ever changing and Nicole has the energy and aptitude to keep Stevens & Tate Marketing out in front of the pack. She leads an enthusiastic team in strategic planning, development, search engine marketing, online promotions and advertising for the web.
https://stevens-tate.com/wp-content/uploads/Why-brand-Marketers-should-think-like-Direct-Marketers-1.jpg
600
800
Nicole Wagner
https://stevens-tate.com/wp-content/uploads/STLogo-websml-biggerAM.png
Nicole Wagner
2017-12-26 09:30:06
2019-06-21 02:37:22
Advertising Agency Trends