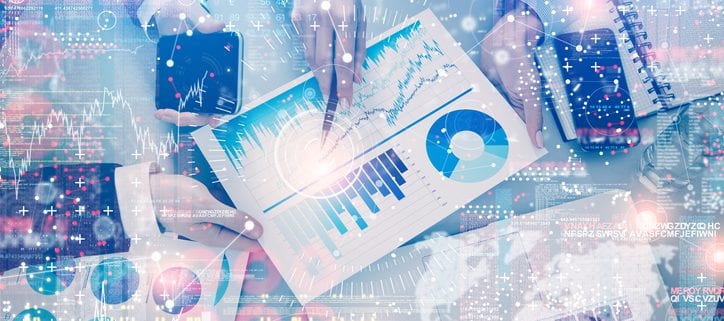 Effective Advertising Requires Authenticity and Humanizing Ads
Many businesses assume that effective advertising is achieved when your marketing efforts lead to more leads and more sales. Unfortunately, many companies become overly promotional as a result. Advertising isn't just about promoting products and services. It's also about providing value to your customers in other ways. Trying to convince a customer why they should buy your product is rarely an effective advertising technique. Instead, you should be less promotional. For example, creating humanizing ads can make your brand more relatable to your audience. Such ads also show your audience that the bottom line isn't the only thing you care about. Doing so also helps build a more authentic brand identity.
Providing Value To Your Audience
One of the common mistakes businesses make is to focus too much on showcasing their products and services. Before you can try to demonstrate the value of your products and services, you need to demonstrate the value of your brand. Creating an authentic brand identity is crucial to being able to sell your products and services.
To demonstrate the value of your brand, you will need to add value in a non-promotional way Achieving this requires that you understand who your audience is and what their needs are. For example, many small businesses aren't going to be investing in new products or services as a result of the COVID-19 situation. This is especially true for small businesses that aren't considered essential. Trying to convince small business owners to purchase your products or services isn't going to be effective right now. However, content that can help educate small business owners during COVID-19 is going to be very useful to them. For example, content about the recent small business stimulus program that explains how to go about obtaining funds.
Creating such content provides immediate value to your target audience. Additionally, it shows your audience that you understand what their needs are. The ability to demonstrate this understanding will help increase your brand authority, resulting in more trust. As a direct result, your audience will be more likely to believe that the products and services that you offer will help them address their needs once they are capable of making new purchases.
Enjoy the article: Visual Storytelling Techniques That Will Take You To The Next Level
Creating Soft-Selling Ads
In addition to creating content that offers value to your audience, you should also create soft-selling ads. Soft-selling ads help to advertise your brand without doing so explicitly. Traditional ads are known for being more aggressive. They will often end with a clear call-to-action to buy a product or invest in a service. For example, a traditional cereal commercial might show a person enjoying a bowl of cereal. It might also list all of the healthy benefits. A soft-selling ad does not focus on the product or service that you're trying to sell.
Some companies are focusing on spreading awareness for important information about COVID-19 using soft-selling ads, such as emphasizing the importance of social distancing. Budweiser has focused many of its new ads on highlighting the heroic work being done on the frontlines by everyone from healthcare workers to grocery store workers. These ads are effective because they aren't shoving their products in the faces of viewers. However, their efforts to deliver valuable information to everyone showcases their authenticity.
Another great example is Jack Daniels. They produced an ad showing people socializing over video chat from the comforts of their own home. This ad highlights the importance of staying at home during the pandemic. It is also accompanied by a great slogan: Dear humanity, cheers to making social distancing, social. With love, Jack." This ad is humanizing without every attempting to sell a product. As a result, it helps to lend the brand authenticity. If they had ended the commercial trying to sell their whiskey, it wouldn't have been nearly as impactful.
Authenticity Matters
One thing to keep in mind when creating content for your audience is that you need to be authentic. You can't come across as pandering or as taking advantage of a situation. The audience will always know. The only way to avoid such a pitfall is to truly have your target audience in mind when you create your content. Focus on your buyer personas and think about what their needs, problems, wants, and fears are, both in general and in the world today. Doing so is the only way to ensure effective advertising.
Dan Gartlan helps companies of all kinds drive their business initiatives and achieve their goals with strategic marketing programs that deliver results. As President of Stevens & Tate Marketing, he has over 20 years experience across various industries, and continues to share his expertise to build brands nationwide.
https://stevens-tate.com/wp-content/uploads/effective-advertising-1.jpg
483
724
Dan Gartlan
https://stevens-tate.com/wp-content/uploads/STLogo-websml-biggerAM.png
Dan Gartlan
2020-05-11 09:00:55
2023-05-10 06:00:13
Effective Advertising Requires Authenticity and Humanizing Ads