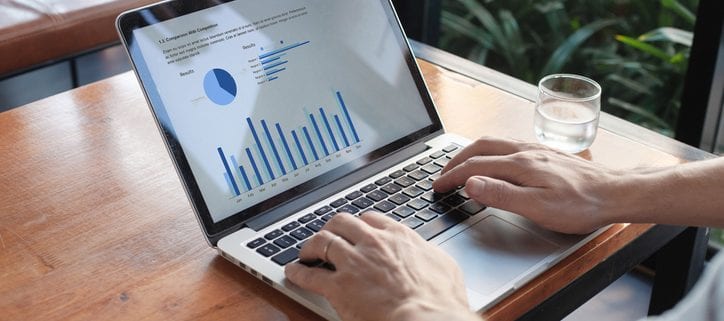 Free Digital Marketing Tools To Cope With COVID-19
During these trying times, we are seeing free and discounted digital marketing tools, being used to support sales and service professionals. This generosity has helped keep marketing teams engaged, support demand generation initiatives, and enable sales and service professionals to better meet the needs of their customers. While this list may not be comprehensive, here are some recommendations for the most valuable digital marketing tools available to sales, marketing, and customer success professionals today.
Slack Software
As you work remotely, communication with team members and work colleagues is a challenge during this time. Fortunately, the slack software application provides what you need to keep tabs with others. This digital tool brings all of your team and interactions together and helps you maintain work efficiency and productivity.
It is one of the best instant messaging apps in the market, and several companies are using it to connect with their team as they work remotely from home.
The software is a virtual office for many because it provides seamless communication between team members, departments, and the entire organization. For instance, when working on a project, you can get instant feedback for individual collaborators or from your team.
Zoom
Another one of the best digital marketing tools out there, would be Zoom. The Zoom app is perhaps the best choice for video conferencing. The reason behind this claim is that anybody can use it anywhere, no matter your location; provided of course that you have internet. The software helps you to start meetings and work together through videos quickly.
It is indeed, one of the most well-received work from home collaboration tool. Why? Because it replicates the face-to-face meetings you frequently had by showing you the facial expressions of others at the conference.
You get to see how everyone reacts to a suggestion or opinion. So, if you're a digital product seller, with Zoom, you have an easy-to-use digital tool for webinars. It is no wonder that Zoom is one of the top market winners during this coronavirus effects.
Similar Article: 10 Best Digital Marketing Podcasts In 2020
Toggl
Whether you're a blogger, freelancer, or employee, you need to make the most of the time you have. That is the only way you can be more efficient and productive. So, ask yourself, how are you managing your time to build trust and credibility if you can't keep up with deadlines? Well don't worry, the answer to your problems is here: and its name is Toggl
Toggl is a business tool and an easy-to-use time tracking reporting tool that allows you to identify your ideal working hours and stick to it.
Toggl also contains an incredible timesheet calculator that lets you figure out the amount of time you can work daily and keep your sanity. The application software helps you balance your time and monitor your progress. As a result, you can accomplish your endeavors by using one the best time management tools, available. However, this is not the only one. Some alternatives to those who don't want to use Toggl are, FreshBooks, Hubstaff, DeskTime, Paymo, RescueTime, and Everhour.
Trello
Incredibly flexible, and incredibly easy to use Trello is another great digital marketing tool, to consider using. Trello is a web-based Kanban-style list making application which is a subsidiary of Atlassian, a well-respected software company. It allows you to work with coworkers more collaboratively and get more done as a result.
Trello's boards, lists, and cards enable you to organize and prioritize your projects in a fun, flexible, and rewarding way. Some of Trello's primary benefits include:
Work With Any Team
Information At A Glance
Built-In Workflow Automation With Butler
With so many benefits available, it's easy to see why Trello, has gotten the amount of acclaim that it has.
Google Drive
Every marketer or employer needs a sustainable space to organize and store valuable files. They'll need a software application that lets you create, store and share documents and data from around the world in one place. For this purpose, Google Drive is among one of the highest recommended options to choose from.
With a single Google account, you can access all Google products, including Drive, Sheets, Docs, Slide, and more. Moreover, it comes with a free 15g storage space, which provides more than enough space to save all of your most important files. For those not comfortable with Google Drive, there are many alternatives to choose from. These include, Dropbox, OneDrive, Sync, Cloud, and Canto DAM.
You can quickly access your documents and files from these digital tools on any device anywhere. Also, by transporting your valuables to a cloud storage system, you are ensuring that you, your team, and all parties get uninterrupted access to all documents in any format. These cloud storage tools also have file-sharing capabilities. It means that you can quickly share files with colleagues and team members from your storage and keep everyone updated.
In conclusion, COVID-19 has forced a lot of people to become remote workers at home. While this new lifestyle has become challenging to navigate, these digital marketing tools, will help ease the burden to everyone involved.
The landscape of the Internet is ever changing and Nicole has the energy and aptitude to keep Stevens & Tate Marketing out in front of the pack. She leads an enthusiastic team in strategic planning, development, search engine marketing, online promotions and advertising for the web.
https://stevens-tate.com/wp-content/uploads/digital-marketing-tools1.jpg
483
724
Nicole Wagner
https://stevens-tate.com/wp-content/uploads/STLogo-websml-biggerAM.png
Nicole Wagner
2020-06-11 09:00:55
2021-04-19 07:38:28
Free Digital Marketing Tools To Cope With COVID-19