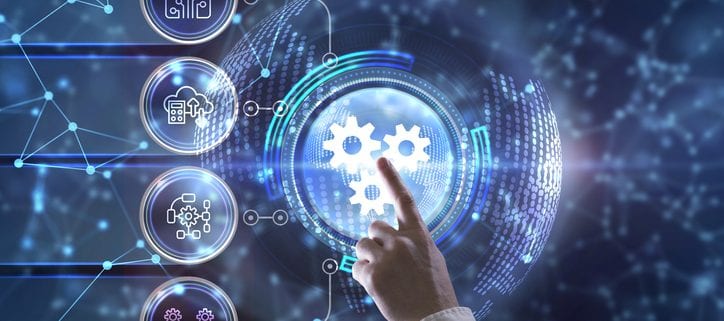 A comprehensive professional service marketing strategy can be time-consuming to not just develop and implement, but to monitor and maintain as well. A successful strategy requires that many tasks be performed repeatedly over time. These tasks are often mundane. It's why many professional services use automation tools. Automation tools help automate certain tasks, which can reduce the time that needs to be spent manually performing tasks, can help reduce human error, and can make your marketing efforts much more efficient (and therefore, effective) in general. Keeping that in mind, the following are a few examples of how you can use professional service marketing automation.
1. Qualifying New Leads
A lot of time is wasted trying to engage leads who aren't qualified, whether it's by your marketing team or by your sales team. Using lead scoring automation tools, you can assign points to every lead you capture based on the actions they take or the information that they provide. You can then determine thresholds for qualifying them as MQL (marketing qualified lead) or SQL (sales qualified lead). Using lead scoring automation helps ensure that you can identify leads that are ready to be engaged, thereby preventing qualified leads from falling through the cracks and avoiding wasting time on leads that aren't qualified.
2. Nurturing Leads 

Captured leads can't be engaged right away if they're not MQL or SQL qualified. You'll need to nurture your leads through the sales funnel. You can do this using automated email drip campaigns towards the middle of the funnel. Drip campaigns involve a series of emails sent at specific times after a conversion. Or when certain actions have taken place. They allow you to automate a significant part of your nurturing process.
3. Publishing New Content 
Content marketing requires that you create and publish new content on a regular basis. For example, many professional service firms publish three to four blog posts a week. However, it's a little bit inefficient to create new content every day and then publishing it at a specific time each week. Using automation, you can create numerous pieces of content at once. As soon as you do, you can then schedule them to be automatically sent out at specific times and dates in the future.
4. Improving Targeting And Personalization 
Automation is a conceivable way to automatically segment your prospects and customers into separate lists based on customized criteria. This will make it easier to target your marketing efforts to more relevant prospects or customers. As a result, your engagement with them will seem much more personalized. Without segmentation, many of your prospects may end up being emailed content that has nothing to do with them, which will hurt your chances of being able to close a sale.
Similar Article: How Marketing Automation Can Improve Your Lead Nurturing Process
5. Reducing Customer Churn
One of the big challenges businesses face is that of customer churn, which refers to the number of customers that you lose over time. Existing customers are important to keep as they are who you will get the majority of your revenue from. Using automation, you can notify marketing or sales personnel if an existing customer in your system hasn't been engaged with for a specific period of time. This will allow you to reach out to them in an effort to reduce customer churn. Using automation in such a way can help keep you from losing customers.
6. Monitoring  Analytics
Tracking the performance of your marketing efforts as well as of your marketing and sales teams is essential to being able to improve your marketing and sales strategies. Using automation, you can ensure that your teams have access to dashboards that display up-to-date metrics and KPIs. You can even automate the creation of and distribution of reports on specific dates for your stakeholders.
7. Improving Customer Service And Engagement
Both prospects and customers are constantly providing new data to your business, requiring you to update your customer profiles regularly. Unfortunately, doing so can be a challenge, which can lead to subpar customer service and engagement. For example, if a customer has an issue with a service and contacts customer support several times, a lack of an updated profile will require that customer to go over their issue over and over again, which will frustrate them greatly. Through CRM automation, you are able to unite the customer data from all your channels to one location. You can even automate the creation of new customer profiles the moment a new lead is available.
Professional service marketing automation isn't just about improving productivity and efficiency, although automation tools do help in this manner. Automation can also help to improve your ability to engage and nurture your leads. As a result, it can help make your marketing strategy more cost-effective as well. These are seven examples of how you can use professional service marketing automation to enhance your marketing efforts.
https://stevens-tate.com/wp-content/uploads/Professional_Service_Marketing_Automation1.jpg
483
724
Nicole Wagner
https://stevens-tate.com/wp-content/uploads/STLogo-websml-biggerAM.png
Nicole Wagner
2020-04-15 09:00:19
2021-04-22 04:00:43
How Professional Service Marketers use Marketing Automation Strategies to Succeed