How to Improve Brand Recognition in 2021
Developing your brand is essential to your ability to attract new leads and convert new customers. The more recognizable your brand becomes, the easier it will become to generate brand trust and to build your audience. For instance, if a consumer is searching for a specific solution and they find two or three options, one of which is from a brand they recognize, they will typically gravitate towards that brand. As such, recognizability is crucial. With that in mind, the following are five ways that you can improve brand recognition this year:
1. Identify Your Target Audience
If you can't recognize who your audience is, you can't expect them to recognize your brand. All of your branding strategies and decisions depend on who you're trying to reach. A company's worth is highly reliant on whether or not they provide solutions that meet the needs or solve the problems of its customers. If you're targeting people who have no need for your solutions, then those who do are going to be confused about your brand. The more you understand who your audience is, the more likely you'll be able to build a brand that they will be able to recognize.
2. Develop A Clear Brand Message
You need to be clear about what your objectives are as a brand. This includes your mission, your vision, and your purpose. Think about how Apple's message is about innovation and creating technology that's not only user-friendly but essential to a creative and independent lifestyle. This message is clear because Apple has developed and promoted its message since the 1980s. If your message isn't clear, consumers become confused. An unclear message can send the wrong message, thereby hurting your brand's recognizability.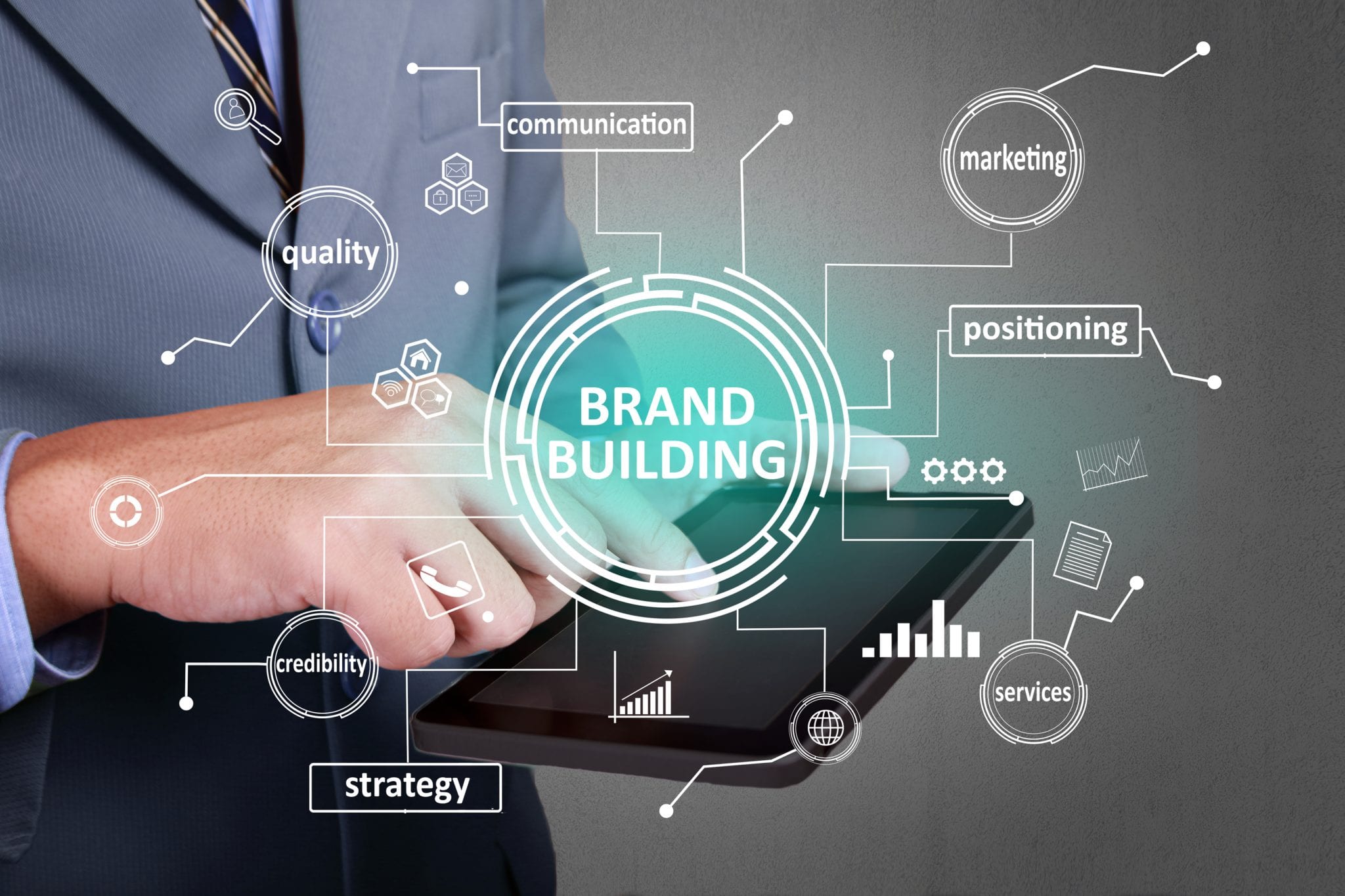 3. Build Your Brand Identity
Your brand identity involves a lot of different elements. The most obvious is the logo. If your brand becomes strong enough, a unique logo can be recognized even if your company name isn't part of it. Take for example Nike's swoosh. Everybody knows that the swoosh is Nike even if their name doesn't accompany the logo. Although the visual connection of the logo is important, it's not the only component of your brand identity. The tone of voice you use in your content, the reputation you have, and the brand storytelling you use to deliver your message are all vital to building a strong brand identity.
4. Maintain Branding Consistency
Consistency is key to making your brand recognizable. If your message varies from one platform to another, people are going to get confused about who you are. For example, if you run a clothing company and you position yourself as a luxury clothing brand on Instagram but then promote affordable shoe wear on Facebook, people won't know what you are or who you're targeting, making it more difficult to recognize your brand.
Additionally, the aesthetic of your brand and the tone of voice should be consistent over all channels. Use the same colors and logos on every platform. Do not change the tone of your brand to try and fit the channel you're using. If you use an excited, informal tone on one channel, don't use a formal, level-headed tone on the other. If you switch tones, people won't recognize that you're the same brand using both channels. Consistency across all of your marketing efforts is essential to building a strong brand that's recognizable across all channels.
5. Develop And Implement A Long-Term Marketing Strategy
Even if you've spent a lot of time crafting your brand, you still need to build awareness to boost recognizability. This is where your marketing efforts come into play. You need to figure out where and when you can reach your target audience, as well as what marketing efforts will help to effectively deliver your message and spread brand awareness. Such efforts will not succeed overnight — you need to develop a comprehensive long-term branding strategy to successfully boost your brand recognition.
Building your brand is crucial to your company's success. Even if your brand has been established for some time, brand development should never stop. You should always look for ways to increase brand awareness, and improving brand recognition is necessary to do just that. As such, you should consider implementing these effective strategies to improve brand recognition in 2021.
Mark Beebe oversees all current clients. His secondary focus is leading the creative with original thinkers who provide innovative processes and insightful answers for clients' marketing needs. His 30+ years has garnered the team to over 50+ national and international awards. As a partner, Mark, looks for unusual solutions to bring smart results and metrics to your bottom line.
https://stevens-tate.com/wp-content/uploads/brand-loading.jpg
1365
2048
Mark Beebe
https://stevens-tate.com/wp-content/uploads/STLogo-websml-biggerAM.png
Mark Beebe
2021-05-31 12:00:15
2022-04-18 10:52:25
How to Improve Brand Recognition in 2021