The term "brand" gets thrown around a lot these days. When people think about a brand, they often think about the name of the company and its logo. For example, Nike and its swoosh. However, these are just elements of their brand. Your brand encompasses much more than just your name and logo. Your brand is about your unique selling proposition, what your company stands for, how you engage with consumers, and more. As a result, you're going to need to create a brand strategy. What is a brand strategy? A brand strategy involves building your brand identity and reputation as well as increasing brand awareness. A good brand strategy will consist of the following eight essentials:
1. Establish Your Brand Strategy Goals
Without goals, a strategy isn't a strategy. How are you supposed to measure the performance of any of your branding efforts if you don't have any goals to measure them against, after all? As such, you need to establish clearly defined goals at the outset. These need to be long-term goals. What are your main business goals? Do you want to reach a new audience? Do you want to be an industry leader? Your brand strategy will vary based on what your main goals are — and while every company's goal is to "make money," you need to get a little more specific than this.
2. Maintain Brand Consistency
In order to increase brand awareness, you need to strengthen your brand identity. One of the most important elements of a strong brand identity is consistency. All of your branding efforts need to be consistent across all platforms. If your tone is generally somber (for example, if your company provides funeral services or sells anxiety medication), then posting wacky memes or pictures of cats onto your Facebook page isn't going to be consistent with your brand. Doing so will only confuse your audience, especially if they jump from one platform to another. For instance, if they're on your Facebook page and they decide to visit your website and your branding isn't consistent, they'll be unsure as to whether they're in the right place. A lack of consistency causes doubt into what your company is and does, which is not going to help you retain your audience or capture new leads.
The key to maintaining brand consistency is to maintain the same tone and to always keep your message in mind. All of your branding efforts should align with that message. Even the aesthetic of your brand needs to remain consistent. You can't just have different logos or different color schemes for each platform you use. Consistency is important because it helps to contribute to brand recognition, which is vital when it comes to building customer loyalty.
3. Avoid Short-Term Brand Building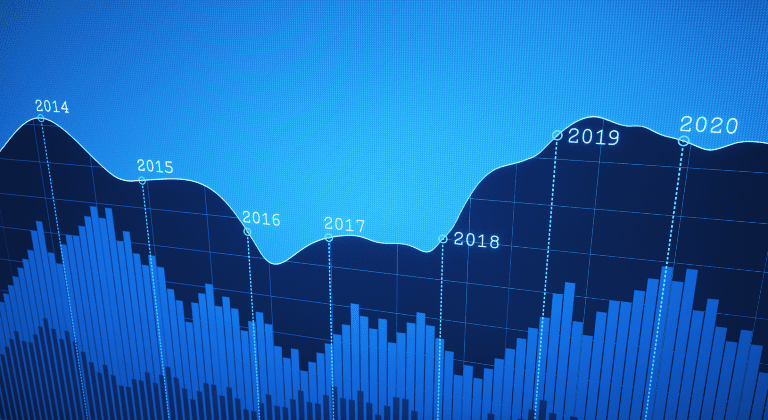 While getting immediate results would be nice, you don't want to sacrifice long-term brand building for short-term results. Successful brands take years to build and require continuous work and consistency. It can be easy to lose focus of your long-term goals when you see other companies implement branding tactics that appear to be successful. Just because it works for one company doesn't mean it will work for you — especially if what they're doing doesn't align with your goals. For example, one brand might put out a video that goes viral. Creating a similar video does not guarantee similar results, especially if it's not in line with your existing branding efforts. You should also be careful about following the latest trends within your industry. Many branding trends are often short-term tactics that may hurt your long-term strategy.
4. Create An Emotional Connection
Branding isn't just about putting information about your company out into the world in the hopes that consumers remember why your product or service is the best one available. Consumers don't always use rational thought to justify their purchases, after all. It's why you need to engage consumers on an emotional level. Not only are they more likely to purchase products from a brand that they can relate to emotionally, but they are more likely to be loyal as a result. The reason behind this is simple: humans have an innate need to belong and to feel a connection.
When building your brand, you need to figure out how you can foster such an emotional connection. It's why you need to make sure your branding efforts engage consumers on a personal level. Many businesses employ a more informal marketing strategy as a result as its easier to connect to. Developing a brand personality or even putting a face behind your brand makes it easier for audiences to connect to you as well. Take, for example, Apple's commercials in which a young actor wearing casual clothes and speaking in a friendly, informal manner represented Apple, while an older actor dressed in a suit with a more formal demeanor represented Microsoft. Apple used these commercials to connect to their younger audience, essentially showing younger, hipper consumers that they were just like them.
5. Involve Your Employees
One of the most important ways to maintain brand consistency is by involving your employees. You'll want to make sure that everyone is on the same page when it comes to the tone and message of your brand. For example, if you're pushing a more informal and playful tone on your social media pages, then you'll want your customer service reps to follow that tone. The last thing you want is for someone who follows your brand on social media to call your company only to speak with someone who is incredibly dry and informal. This lack of consistency may not fool consumers, but it will hurt your ability to build brand loyalty.
Consumers are expecting a certain kind of experience and engagement as a result of your branding and if they don't get something similar when actually interacting with your employees, they will likely be let down. It's why you should make sure that your employees understand your message, goals, and tone so that they can accurately represent your brand when speaking or engaging with consumers, whether it's over the phone, via email or online chat, or even in your physical location.
6. Reward Loyalty
Customers who have already showcased loyalty to your brand can help strengthen your brand. Such customers will often go out of their way to recommend your brand to others, whether it's by writing reviews, providing testimonials, or simply recommending products and services to friends and colleagues over social media. There is nobody consumers trust more than another consumer. That is why you should turn to these types of customers to act as brand ambassadors on your behalf.
Reach out to customers who have made multiple purchases with a personal thank you note. Ask them to write a review for you. Thank them for any reviews that they have written. Engage them on social media. You can even reward their loyalty with something like a discount or a special offer. These kinds of efforts don't go unnoticed and will help to further encourage their loyalty. Making such efforts in public (such as on social media) can help highlight your relationship with your best customers, which will strengthen your brand's reputation and entice other consumers.
7. Track Your Competitors
Your competition is likely targeting the same audience you are. It's why it's worth your effort to keep an eye on what they're doing to build their brand. While you don't necessarily want to copy their ideas and tactics (remember, short-term tactics may not benefit you in the long run if they don't align with your goals), you do want to track what their strategy is and whether or not their tactics prove to be effective. This can help you identify tactics that work and to figure out why they worked or didn't work. This information can be incredibly beneficial for your own branding strategy since it can allow you to avoid certain pitfalls.
You can also track your competition by following what consumers are saying about them. You can see what positive things people are saying about your competition and use that information to your advantage. Negative comments can also be helpful as they can allow you to address a need your competition isn't addressing. For instance, if you notice that consumers are complaining because a competitor is difficult to get a hold of, you can make sure that this won't be the case for you by offering various channels of communication to your audience.
8. Be Flexible
While you don't want to jump on the latest branding tactics just because they're trending, you do want to remain flexible. For example, your branding goals may end up changing over time, so you'll want to adjust your branding strategy accordingly. Additionally, some short-term branding tactics may actually align with your goals and could benefit your long-term strategy. You shouldn't be afraid to deviate from your existing strategy in order to adopt such tactics. Flexibility is important to your brand's continuous success.
No brand strategy is the same, nor should it be. Your brand strategy should align with what your goals are. However, these are eight essential tips to keep in mind when creating your brand strategy. Just remember, don't expect overnight results. Building your brand is a long-term strategy that never ends — you should continue to build your brand even as you gain success. While consistency is important, change is inevitable, whether it's your products and services that change, your customers that change, or your market that changes.
https://stevens-tate.com/wp-content/uploads/what-is-brand-strategy-e1571329429510.jpg
1259
2048
Dan Gartlan
https://stevens-tate.com/wp-content/uploads/STLogo-websml-biggerAM.png
Dan Gartlan
2019-11-19 08:00:05
2021-05-29 01:15:43
Long-term essentials: What is a brand strategy?