If your brand has been focusing on solely traditional advertising methods, then it's time that you consider inbound marketing. Although traditional advertising, such as TV or radio commercials, print ads and billboards can all be successful strategies when properly utilized, they are short-term strategies.
Purely focusing on these advertising methods also means that you are missing out on an enormous online audience. It also means that all of your marketing budget is going into a short-term strategy. By also implementing an inbound marketing strategy, you'll set your brand up for more long-term marketing success while increasing your brand exposure to a bigger audience. Of course, transitioning from traditional advertising to inbound marketing is going to require some work.
The following are the steps you'll need to take to incorporate inbound marketing into your overall advertising strategy:
1. Understand The Advantages Of Inbound Marketing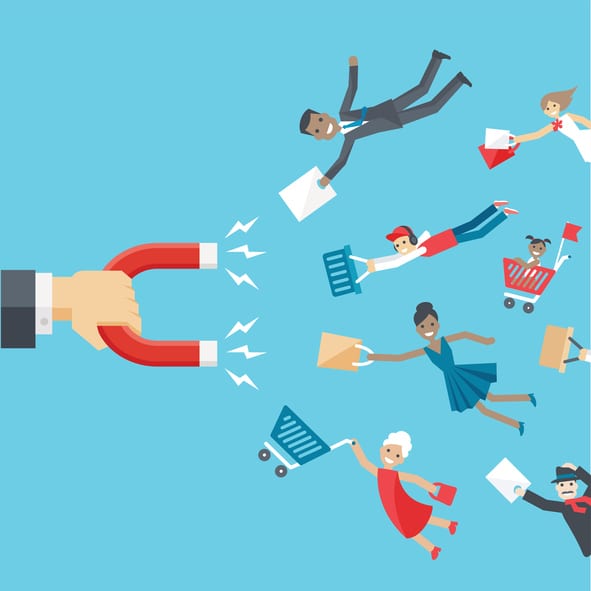 If you don't understand how inbound marketing differs from traditional marketing, then you're going to end up applying the same type of strategy. Namely, your online presence will focus on promoting products and services. Posting online advertisements isn't going to cut it. Online audiences differ greatly from those that you are targeting with traditional marketing efforts.
The idea of inbound marketing is to provide consumers with something valuable along with the information that they need to educate themselves about your brand, products, or services. By doing this, you'll position yourself to be found by potential customers instead of having to find them. Inbound marketing also allows you to engage directly with your audience. This makes knowing what they want and need more important. They not only have a choice as to what content they consume, they can actually respond to your marketing efforts as well.
2. Use Your Available Data
Any data about your business and its customers should be carefully analyzed to help guide your inbound marketing strategy. This is because inbound marketing is all about optimizing your advertising efforts based on the data you have available. In fact, you should continue adjusting your strategies based on the new data that you'll be collecting.
For example, you should use the information on your existing and past customers to expand your audience and create a buyer persona. By creating more in-depth buyer personas using customer online behavior data, you ensure that your content will be relevant to your specific audience. Your buyer personas should inform everything you produce and post online.
Five Inbound Marketing Resources Every Marketer Should Know About
3. Establish A Plan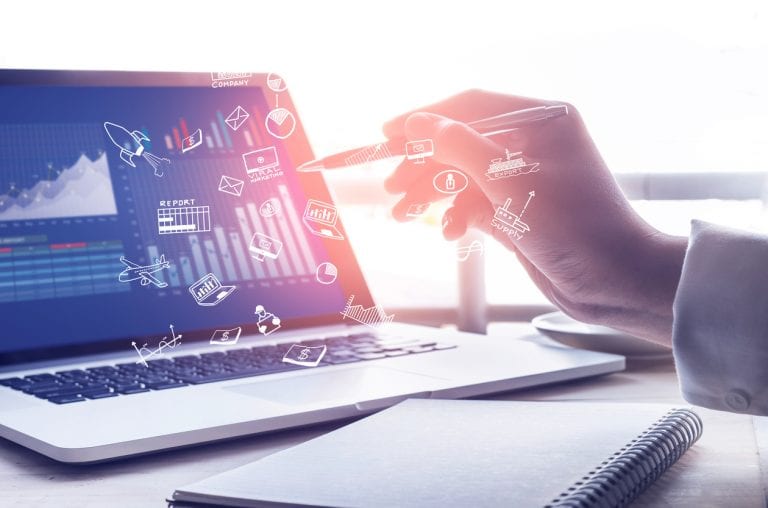 Inbound marketing is so broad–it incorporates a wide range of strategies, including your website optimization, social media marketing, content marketing, SEO, email marketing, and more. You'll need to have clear short-term and long-term goals so that you can judge the performance of your efforts.
For example, one of your long-term goals may be to increase brand awareness. By setting this goal, it will inform the marketing strategies you implement (such as being active on social media or using PPC ads) and will also allow you to judge your strategies based on that goal (such as page visits over time, conversions over time, number of social shares, etc.).
4. Repurpose Offline Content
Many of your traditional advertising efforts can be repurposed online. For example, the newsletters that you may have been sending out can be turned into email newsletters instead. Your copywriting team can transition from writing copy for print ads and commercials to writing blog content for your website. You can even use your research reports and white papers to create infographics and eBooks.
Once you've decided to transition from traditional advertising to inbound marketing, you'll want to follow these steps in order to get started. Doing so will help establish a foundation for your inbound marketing efforts to build on.
Why Your Website Redesign Would Benefit From An Inbound Marketing Strategy
https://stevens-tate.com/wp-content/uploads/iStock-680660270_lowres.jpg
1000
1500
Nicole Wagner
https://stevens-tate.com/wp-content/uploads/STLogo-websml-biggerAM.png
Nicole Wagner
2018-10-18 10:00:23
2021-05-29 02:11:10
How To Transition From Traditional Advertising to Inbound Marketing