What is a Brand Story? Differentiating Yourself From The Competition
With all the choices that consumers have in this day and age, just having a good product at a fair price point just isn't going to cut it. Consumers don't just care about the product (or service) they're buying, they care who they're buying it from, which is why your company's brand identity is so important to your success. One of the important elements of your brand identity is your brand story. A lot of businesses mistakenly think that this is covered in their "about us" page on their website; however, your brand story is not the same thing as your company history. While your company history can be an important part of your brand story, your brand story involves the consumer as much as it involves your company and is absolutely essential in helping you to differentiate your company from your competition.
What Is A Brand Story?
A brand story is the narrative of your brand. It shouldn't just provide information to the audience about who your company is, it should also tell consumers what your motivations are and should inspire an emotional reaction. For example, while the history of your company can play a role in your brand story, it's arguably more important why you started the company than how you started it. This helps to get across your mission as well as your core values. Additionally, this allows you to address the consumer as a character in your story. The reason you started the company was to address a certain problem or need that your consumers have, after all.
Why Is Your Story Important?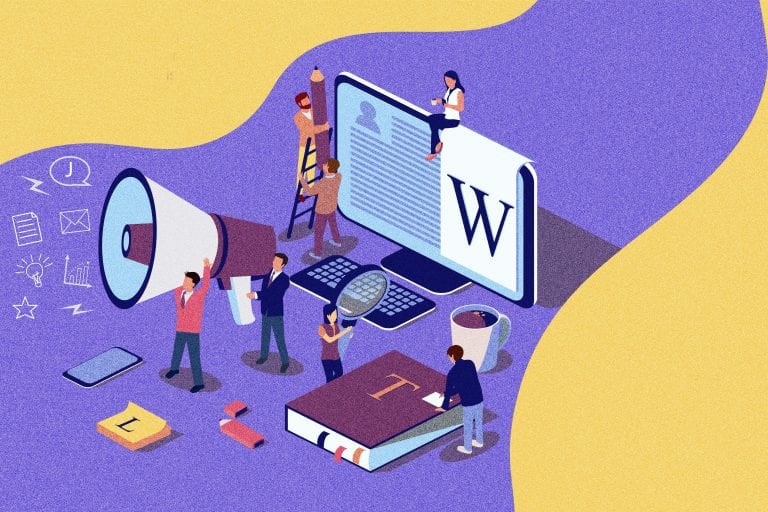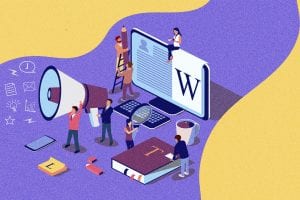 There are dozens — if not hundreds — of companies that are similar to yours, whether they are competing directly with you or not. These companies may offer similar products that address similar needs to the same target audience. Simply saying that your products or services are better than theirs won't get you far, even if you're able to generate content that backs your statements. This is because consumers need to be able to connect with you on an emotional level. They want to relate to the brand that they choose. To do this, you need to differentiate yourself from your competition via your brand story.
A brand story makes it easier for consumers to connect with you due to the fact that storytelling has been an effective way to communicate messages and ideas throughout history. Using storytelling techniques in order to inform consumers about your company is going to make it much easier for them to stay engaged with you. There are several ways that you can do this. For example, you can position your company as the main protagonist whose goal it is to help the consumer or you can position the consumer as the main protagonist who must overcome an obstacle (a problem or need that the consumer has) with the help of your company (a solution in the form of your products or services).
When it comes down to it, creating a brand story helps differentiate your company from your competition while also making your brand more engaging for consumers, thereby making you more relatable on a personal level and more trustworthy as a result.
Creating Your Brand Story
Now that you understand what a brand story is and it's importance, it's time to develop your unique brand story:
Determine your company's purpose

What is your origin story? This doesn't just refer to the date your company was founded, but why you decided to establish your business. What was your motivation? What is your mission? For example, maybe you realized that customer service within a certain industry was poor and you wanted to provide a better customer experience. Consumers want to know that there's more to your company's goals than just profit.

Understand who your audience is

You can't tell a story without an audience, and you need to know who you're talking to in order to tell your story effectively. Your story should include your audience as a character, so you must know who your audience is. What are their main challenges, needs, and goals? Knowing this (along with more detailed demographic information) gives you a better understanding of how to tell an engaging story. It's also why developing buyer personas is particularly helpful when it comes to your brand story.

Make sure your brand story remains consistent

The products and services you sell need to align with your story. For example, if your main goal as a company is to provide an affordable alternative to a luxury product, then you can't suddenly begin selling high-priced luxury items. Everything you do, from products and services to your marketing efforts, needs to align with your brand story. This means that you also need to maintain the same tone and messaging of your brand story across all platforms. A lack of consistency is going to hurt your brand identity and, in turn, hurt your trustworthiness.

Keep it simple

Simple brand stories are easy for consumers to remember and make it easier for you to maintain consistency. If your story is too convoluted or long, you'll lose the message and maintaining consistency across platforms becomes more difficult. It will also confuse your audience and help make your competitors' brand stories appear more clear and well-defined.

Be authentic

Make sure that your brand story actually represents who your brand is. Many companies try appealing to different audiences and adjust their story inauthentically to try making an emotional connection with them. This often happens if you don't understand who your audience actually is. For example, if you run a clothing line that mostly middle-aged adults purchase but you want to break into the youth market, you might try to spice up your brand story to connect with a younger crowd by using younger slang and referring to pop culture or issues that you think they care about. However, consumers are smart — they can tell if a brand is being inauthentic and it won't go over well.

Be personal

Appeal to the emotions of your audience. You want them to feel something about your brand story. That's why it's important to be authentic about your motivations and your values. You should also make your audience part of your brand story so that it's more relatable to them.
Your brand story is an important element of your brand identity and helps to emphasize what your brand's message is. By creating a brand story and aligning your marketing efforts with that brand story, you'll establish a foundation for who you are and what your company's purpose is, thereby making it easier for consumers to relate and connect with your brand on a more personal level.
Dan Gartlan helps companies of all kinds drive their business initiatives and achieve their goals with strategic marketing programs that deliver results. As President of Stevens & Tate Marketing, he has over 20 years experience across various industries, and continues to share his expertise to build brands nationwide.
https://stevens-tate.com/wp-content/uploads/brand-loading.jpg
1365
2048
Dan Gartlan
https://stevens-tate.com/wp-content/uploads/STLogo-websml-biggerAM.png
Dan Gartlan
2020-09-25 08:00:29
2022-12-22 06:09:51
What is a Brand Story? Differentiating Yourself From The Competition