What is Attraction Marketing And How Can It Set Your Business Apart
Attraction marketing is the culmination of your marketing efforts to draw customers to you and your brand. As with any marketing strategy, attraction marketing focuses on setting your brand apart from your competitors by making your company attractive to potential buyers. This is accomplished through developing your brand marketing strategy by evaluating your marketing goals, evaluating how your are performing, and adjusting your plan using metrics.
Attraction Marketing Strategy and Story
Attraction marketing is all about making your brand more attractive to your buyer personas as well as attracting them to you through inbound marketing. The two work hand-in-hand and should be a pillar of your marketing efforts, and it all begins with your attraction marketing strategy or strategies as the case may be — there is no one "right" way to market your brand but there are many tried and true ways to do it.
Strategy alone, however, doesn't necessarily flow through to your customers but your story does and storybranding is how to give your brand an enduring and lasting impression on your clients. Be careful though, as storybranding and storytelling are two different animals.
Get Found and Be Seen
Your brand story sets up the foundation for who you are and what you do and, if done right, will be the thing that your buyers admire as they meander through your sales funnel. Of course, all of that magnificent storybranding will be for naught without a quality website and some killer SEO which is exactly why you need to shore up your website: to be seen.
We're talking, of course, about your internet presence and how it affects your attraction marketing campaigns. The gateway to your brand story and to your attraction marketing as a whole goes through your website which may very well be your most valuable sales asset. Most importantly, it puts you on a level playing field with your competition through the necessary exposure of the internet.
Getting folks to that site comes down to search engine optimization which spans both organic and pay per click by optimizing your website for greater results. While SEO is an intrinsic tool to have, the quality of the content you provide on your site is what keeps buyers there and hooks them in to your sales process.
Want to learn more about how to create quality content? Read this article on how to create content for each sale funnel stage.
Thought Leadership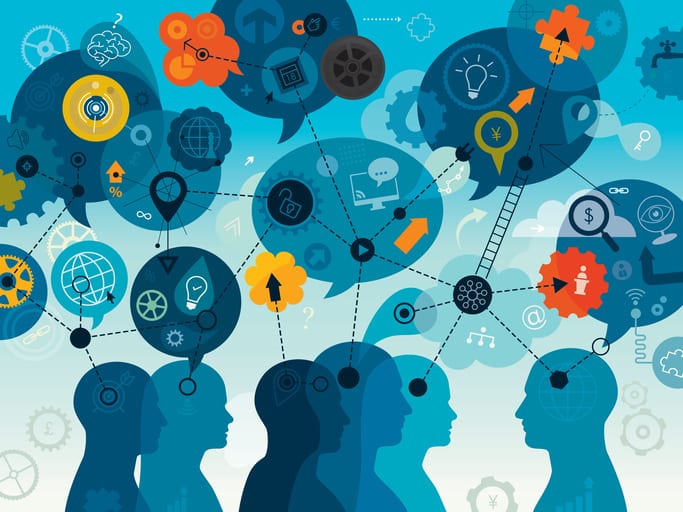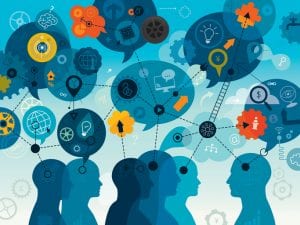 Possibly one of the most useful parts of attraction marketing for your business is that you become the thought leader in your industry. Buyers as well as industry leaders will turn to your brand to help solve their problems as you make them more aware of the issues they face.
Thought leadership though is more than simply having quality content and making that content relevant to your target audience. It deals with the entire suite of broadcasting your brand, who you are, and what you know about your industry and the solutions you have available across many different avenues. Social media, trade shows, marketing metrics, and lead nurturing all make up vital pieces of your thought leadership toolset.
More than that, the importance of thought leadership for your brand is to continue to set yourself up on a higher plane than the rest of your competition by delivering what you already know and conveying it in a way that attracts people to you.
Lead Nurturing Throughout the Buyer's Journey
Once you've got a lead whether from a trade show, through your inbound marketing, or through social media, it's time to nurture them through your sales process and guide them through their own buyer journey.
While there are many ways to nurture leads, keying in on how your specific buyer responds to different stimuli is necessary for landing sales. Tactics including drip emails, lead nurturing campaigns, and remarketing are all tools that should be part of your lead nurturing tool box. Additionally, towards the end of your buyer's journey, your sales and marketing staffs should be on the same page for sales-ready leads.
Finally, you'll need a way to evaluate your marketing efforts. Inbound marketing software, analytics, and metrics can certainly help, but having a strong OODA loop within your organization will aid in making decisions. Remember, it all starts with data.
The Nitty Gritty: Why Attraction Marketing?
The question you're undoubtedly asking is why attraction marketing is useful to your business which is a very valid one. Think of attraction marketing as the magnet that draws customers to your brand at large. The deeper aspects of attraction marketing such as your content, thought leadership, and brand story make your brand something that sticks with them.
Dan Gartlan helps companies of all kinds drive their business initiatives and achieve their goals with strategic marketing programs that deliver results. As President of Stevens & Tate Marketing, he has over 20 years experience across various industries, and continues to share his expertise to build brands nationwide.
https://stevens-tate.com/wp-content/uploads/what-is-attraction-marketing-1-med.jpg
1024
1025
Dan Gartlan
https://stevens-tate.com/wp-content/uploads/STLogo-websml-biggerAM.png
Dan Gartlan
2022-09-23 15:00:01
2022-09-23 04:14:43
What is Attraction Marketing And How Can It Set Your Business Apart