There are a lot of factors that go into creating a strong brand. One factor that shouldn't be overlooked is the packaging design of your products. Not only should the design of your packaging properly reflect everything you want to say about your product, but it should also make it recognizable as being part of your brand. When someone looks at the packaging of a product, even if it's just a quick glance, you'll want them to recognize it as an offering from your business, after all. The following are a few packaging design tips that will help with creating a strong brand:
1. Consider Form And Function
The look of your product's packaging is certainly important–consumers are going to judge a book by its cover when it comes to most products, and for a good reason, the quality of a product's packaging will reflect the quality of the product in most people's minds. If you can't put effort into your product's packaging, how do they know you put any effort into the product itself? Of course, the packaging needs to be functional as well. It should keep the product safe and intact. If the packaging is completely based on helping the product look good but isn't functional, it will hurt your packaging design instead of helping it.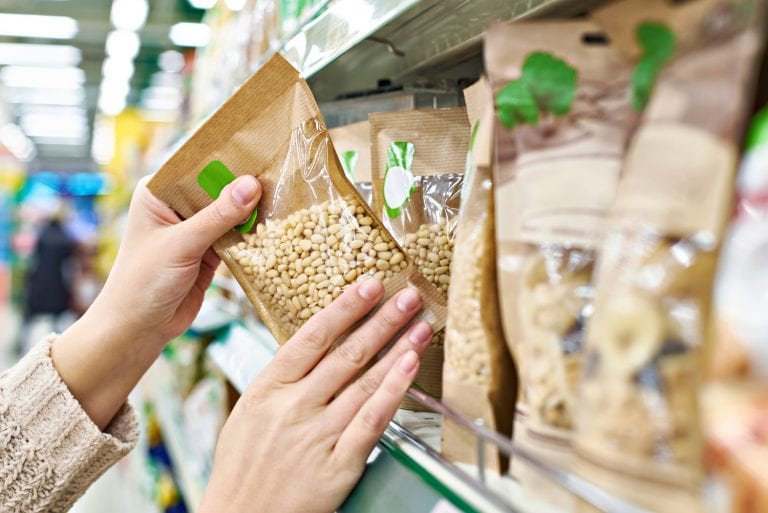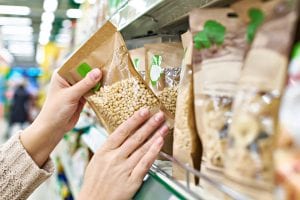 2. Be Clear and Concise
A brief glance at your product's packaging should tell the consumer everything they need to know about the brand behind the product, what the product is, and what the product does. If they have to stop and inspect the package in order to figure out what it's for, you're in trouble. Make sure the content you display on your packaging is clear and concise. Don't clutter your packaging with images and text, as this will only overwhelm the consumer and make it more difficult for them to figure out your product.
3. Be Honest And Authentic
Don't lie about your product by making outlandish claims on the packaging or by displaying images of the product that don't accurately represent what's inside the package. This will only hurt your long-term success. It's important to be authentic as well. Although authenticity is something that's difficult to define, it's about sticking to your strengths and not trying to position your product or brand as something it's not in an attempt to draw attention.
Read More Related Articles: Seven Steps To Launching A Packaging Brand
4. Use Colors Consistently
Consumers will associate the colors you use on your packaging with your brand, which is why you won't want to stray far from the colors you use in your official branding. Try to stick to just two to three main colors for your packaging to prevent it from looking messy as well.
5. Choose Fonts Carefully
The fonts you choose should be in line with your overall brand. This means that if you use more minimal fonts and designs for your logo, website, and more, then using lavish cursive fonts for your packaging may not be the best idea. Additionally, don't use more than two (three max) types of fonts. Too many fonts will make your packaging look cluttered. Two fonts that compliment one another will make your package design look more cohesive.
6. Consider Your Competition
Take a look at what your competitors are doing with their packaging. This can give you a good idea of what's working. It can also ensure that you don't create packaging that's too similar to your competition. You want your product to stand out from other products, after all.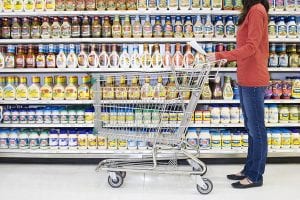 7. Keep Product Extension In Mind
You may add more products to the same product line, so you'll want to make sure that your packaging has a flexible design so that you can reuse it with some minor alterations (such as a different color but the same overall design) for any new products in the same line that you release.
One of the elements you'll want to focus on when implementing a strategy for creating a strong brand is the packaging you design for your products. Be sure to keep these package design tips in mind, and you'll likely see more success in creating a strong brand.
Mark Beebe oversees all current clients. His secondary focus is leading the creative with original thinkers who provide innovative processes and insightful answers for clients' marketing needs. His 30+ years has garnered the team to over 50+ national and international awards. As a partner, Mark, looks for unusual solutions to bring smart results and metrics to your bottom line.
https://stevens-tate.com/wp-content/uploads/iStock-926538806_lowres.jpg
1001
1500
Mark Beebe
https://stevens-tate.com/wp-content/uploads/STLogo-websml-biggerAM.png
Mark Beebe
2022-06-21 19:30:37
2022-11-17 01:01:04
7 Package Design Tips for Creating a Strong Brand